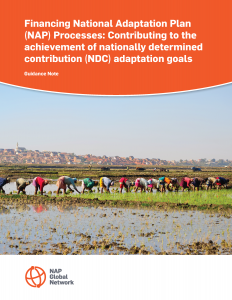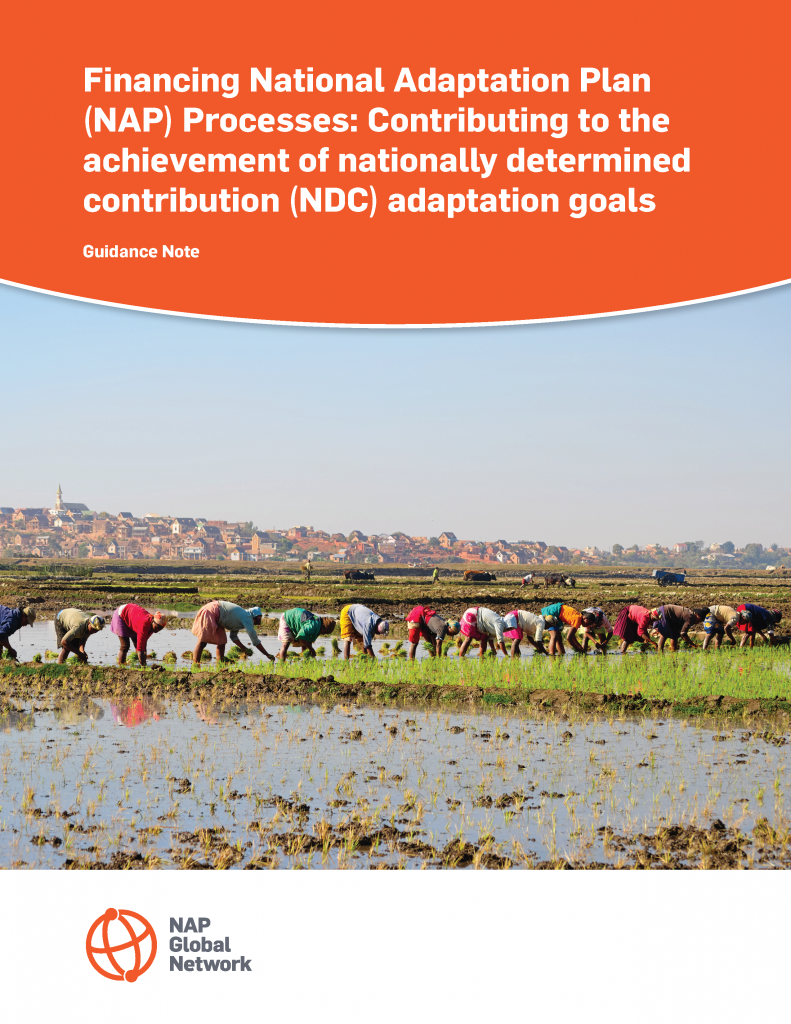 Significant financing is needed throughout the entire national adaptation plan (NAP) process, but especially within its implementation phase.
The NAP Global Network recently published Financing NAP Processes: Contributing to the achievement of nationally determined contribution (NDC) adaptation goals, which provides guidance to country's NAP teams for identifying and assessing various financing options. The guidance was prepared through a collaboration between the International Institute for Sustainable Development and Deutsche Gesellschaft für Internationale Zusammenarbeit (GIZ) GmbH.
"Finding the money to develop and implement the NAP process is a major challenge for many countries seeking to build their resilience to climate change," said Jo-Ellen Parry, Adaptation Lead at the International Institute for Sustainable Development. "We hope this guidance is a useful entry point for countries to identify potential sources of finance for their NAP process that can help them meet their financing needs."
The guidance note advises that countries will need to combine a range of potential sources of finance—private and public, international and domestic—to finance the development and implementation phases of the NAP process.
"Among our key recommendations is that—because national adaptation planning is a long-term process—domestic financing is needed on a continuous, long-term basis," continued Parry. "But the domestic public sector alone can't be expected to provide all of the finance needed for a country to realize its adaptation ambitions. Funding from national governments can, however, play a key role in mobilizing international funding sources and private sector finance to advance implementation of adaptation actions."
The NAP Global Network is hosting a series of webinars focused on the financing topics discussed in the guidance note. The first webinar on "Domestic Finance in the NAP Process" took place on Wednesday, September 20.
For more on financing NAP processes, visit our theme page or read our blog, "Successful NAP Financing Requires a Strategic Approach."