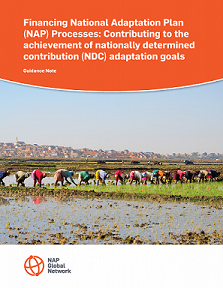 Significant financing is needed throughout the National Adaptation Plan (NAP) process—from its inception and coordination through to the implementation and monitoring of prioritized adaptation actions. Financing is especially required within its implementation phase.
Most countries will need to combine a range of potential sources of finance—private and public, international and domestic—to achieve the adaptation ambitions determined through their NAP processes.
Just as there is no one-size-fits-all approach to the NAP process in general, there is also no single approach to financing this process. Countries need to carefully consider which sources of financing may be appropriate to meeting their individual financing needs at different phases of the NAP process. They should also be aware of how actions taken during the NAP process could increase their likelihood of securing finance from different sources in the future.
Our new guidance note Financing NAP Processes: Contributing to the achievement of nationally determined contribution (NDC) adaptation goals—co-authored by Deutsche Gesellschaft für Internationale Zusammenarbeit (GIZ) GmbH's Climate Policy Support Program and the International Institute for Sustainable Development—explores a range of financing options, highlighting the suitability of different sources for different contexts. Among our key recommendations is that countries create a dedicated NAP financing strategy to more strategically align financing needs for the NAP process with potential sources of finance.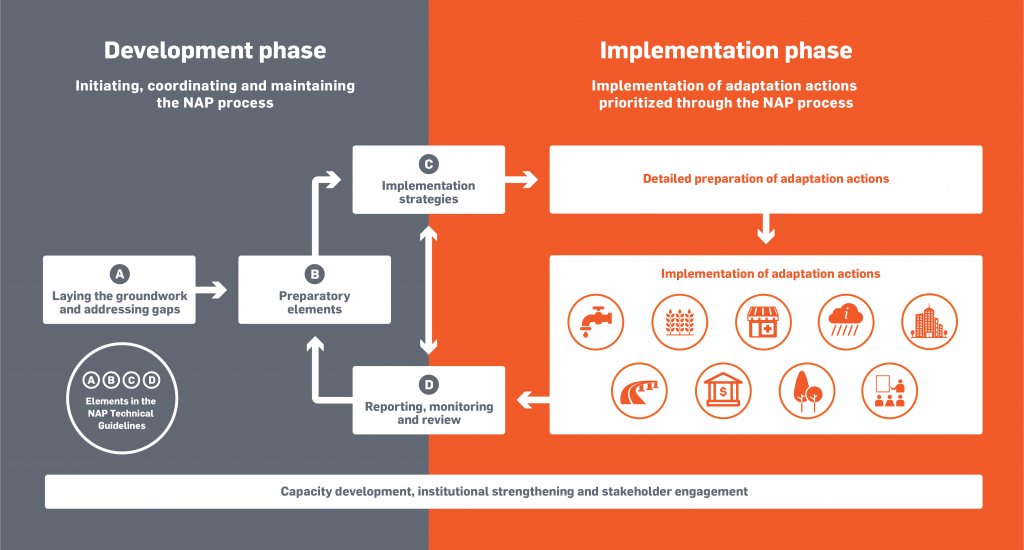 Four main sources of financing can be considered by countries' NAP teams when developing a NAP financing strategy.