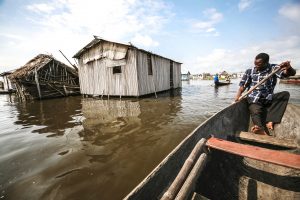 Pour un prochain atelier régional sur les PNA qui se tiendra au Bénin et sera organisé conjointement avec le Projet d'Appui Scientifique aux processus de Plans Nationaux d'Adaptation dans les pays francophones les moins avancés d'Afrique subsaharienne (PAS-PNA) qu'exécute actuellement la GIZ, le Réseau mondial des PNA va financer la participation de pairs des pays en développement qui travaillent activement au PNA de leur pays, dans le cadre de leurs activités de budgétisation ou de communications, afin qu'ils puissent présenter l'expérience acquise par leurs propres pays dans ces domaines. Les frais de déplacement, d'hébergement et de logistique seront pris en charge. L'aptitude à parler le français constituera un atout.
Le Réseau mondial des PNA couvrira les coûts de participation (déplacement, hébergement, repas et frais connexes) et assurera la coordination du soutien entre pairs au Bénin pour ces échanges.
Les demandes de participation seront reçues par le Secrétariat du Réseau mondial des PNA jusqu'au 20 juillet 2018.
Pour présenter une demande, veuillez remplir le formulaire (dans sa version anglaise ou française) et le soumettre par courriel à info@napglobalnetwork.org.
Au cas où certains de vos collègues se montrent intéressés, veuillez les inciter à se joindre au Réseau mondial des PNA en présentant une demande, comme indiqué ci-dessus.
CALL FOR APPLICATIONS | NAP Global Network Peer Exchange Award: Benin
For an upcoming regional NAP workshop hosted in Benin co-organized with GIZ's "Support Project for Science-based National Adaptation Planning in francophone Sub-Sahara African Least Developed Countries (LDCs)" (PAS-PNA) project, the NAP Global Network is sponsoring peers from developing countries who are actively working on their country's NAP process either on budgeting or on communications to attend and share their own country's experience. Travels, accommodations and logistics will be provided. Ability to speak French is an asset.
The NAP Global Network would cover the costs of participation (flight, accommodation, meals and incidentals) and support coordination with peers in Benin for the exchange.
Submissions will be accepted by the NAP Global Network Secretariat until July 20, 2018.
To apply, please complete the application form (English or French) and submit it by email to info@napglobalnetwork.org.
If you have colleagues who may be interested, please encourage them to join the NAP Global Network and apply as outlined above.