The National Adaptation Plan (NAP) Global Network and the Low Emission Development Strategies Global Partnership, with assistance from the Deutsche Gesellschaft für Internationale Zusammenarbeit (GIZ) GmbH's Support for the Implementation of the Paris Agreement project, jointly hosted learning and capacity development activities in three sessions to support countries in designing and applying integrated approaches in their adaptation, mitigation, and development agendas.
The peer learning summit brought together representatives from a number of countries that have undertaken first steps towards integrated planning approaches. The objectives of these sessions were to:
Raise participants' awareness and knowledge on the synergies and trade-offs of integrated adaptation, mitigation and sustainable development actions and how they may be addressed in planning processes.
Facilitate exchange of experiences on designing and implementing integrated climate-resilient pathways, identify common challenges and lessons learned as well as potential tools for application.
Co-create next steps that can be taken to strengthen strategies, planning processes and advance implementation of integrated climate strategies.
Through a facilitated exchange, participants had the opportunity to hear from experts and peers on designing and implementing integrated strategies, to learn from one another, and to reflect on their own processes. This enabled the identification of concrete next steps they can take to ensure that mitigation and adaptation planning processes are aligned and build on one another.
To access our interactive Mural board, click here.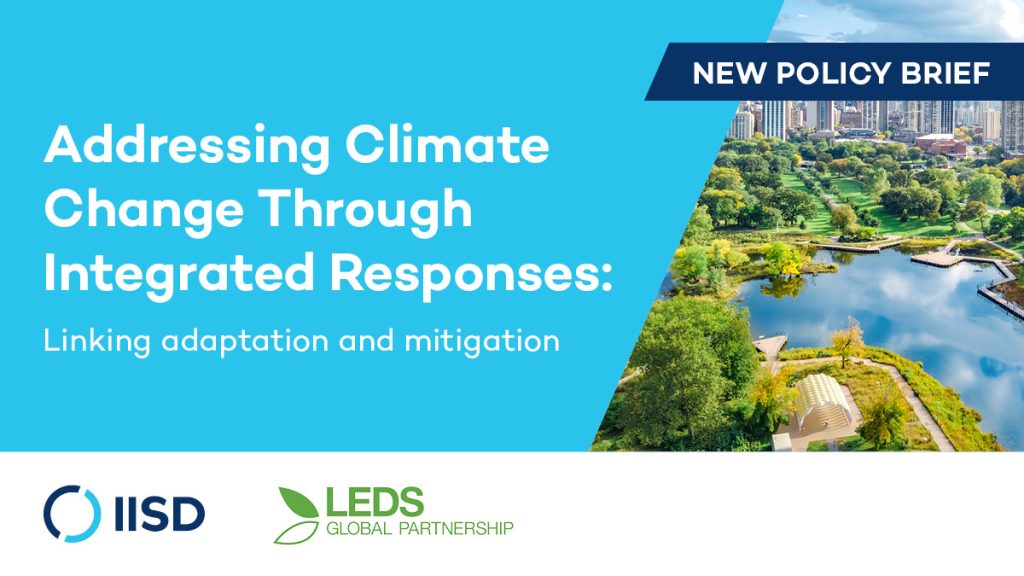 For more information, this policy brief aims to increase the conceptual understanding, awareness, and knowledge of joint adaptation and mitigation actions and provide the rationale for fostering integrated actions that could create long-term impacts. It unpacks how to assess synergies and trade-offs as part of a coherent planning and implementation process and identifies concrete steps to advance and strengthen integrated climate strategies.