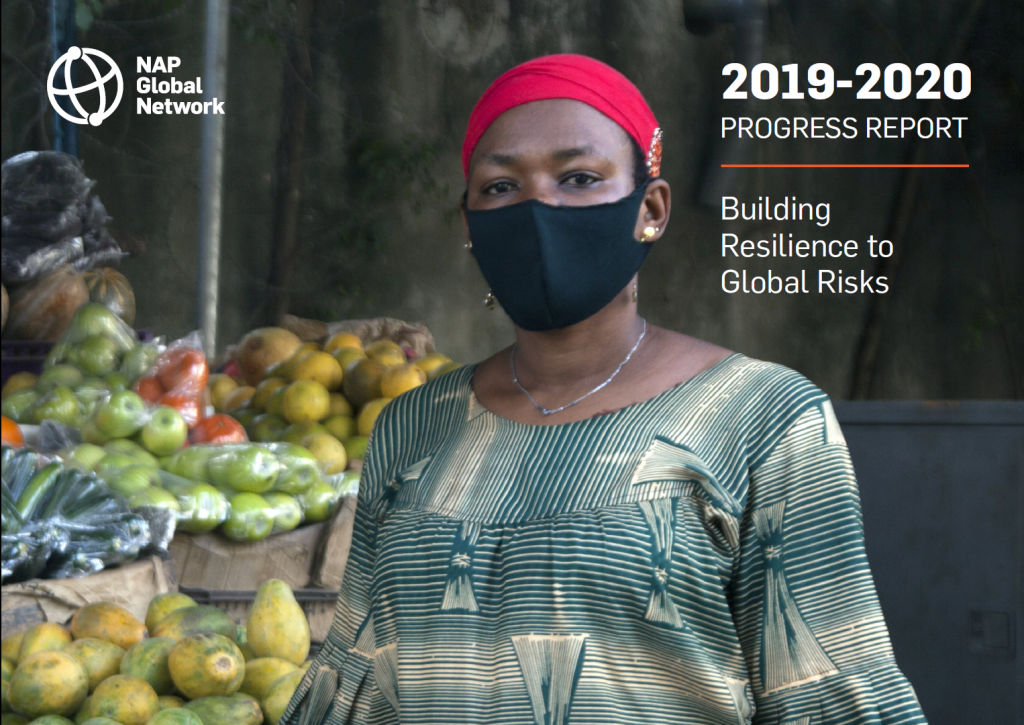 NAP Global Network Progress Report 2019-2020
Risk and resilience were dominant themes in 2020. While the COVID-19 pandemic demonstrated the speed and severity of some of the emerging risks we face, the unrelenting impacts of climate change served as a reminder of the ongoing (and growing) risks we still struggle to manage. In many cases, we saw the pandemic and climate crises converge, whether through amplified impacts or win–win recovery solutions. Either way, the case for building resilience to a range of different but oftentimes mutually reinforcing risks was clear.
This progress report on the NAP Global Network's activities from December 2019 to November 2020 highlights our work to support developing countries in accelerating adaptation planning and action.

Building Resilience to Global Risks: NAP Global Network Progress Report 2019-2020
Publisher: International Institute for Sustainable Development (IISD)