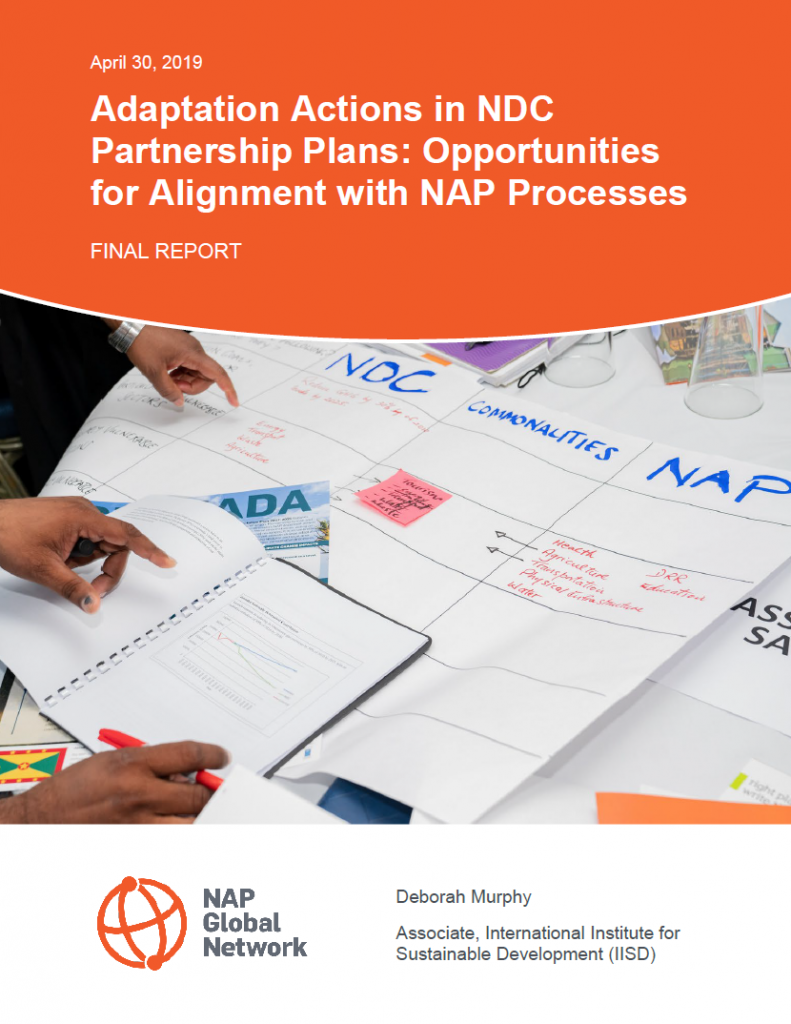 Nationally Determined Contributions (NDCs) and National Adaptation Plan (NAP) processes represent important elements of countries' responses to climate change in line with the Paris Agreement. They are different but complementary processes, although the links between two are not always clear.
This report identifies opportunities to align action on adaptation in NDCs and NAP processes through an analysis of adaptation options in the NDC Partnership Plans. NDC Partnership Plans are multi-year results-based plans that set out priority actions to guide the implementation of mitigation, adaptation, and crosscutting initiatives to enable the achievement of NDCs. These Plans—which are living documents—change over time and are updated as results are tracked, and new needs emerge.
This report provides the results of an analysis of adaptation action in 18 NDC Partnership Plans (as of 30th April 2019) and aims to encourage alignment by identifying actions that contribute to the NAP process and achievement of adaptation NDCs. The analysis identifies adaptation actions and gaps in support for these actions, noting those actions identified by the largest number of developing countries.
Read more
Publisher: International Institute for Sustainable Development (IISD)