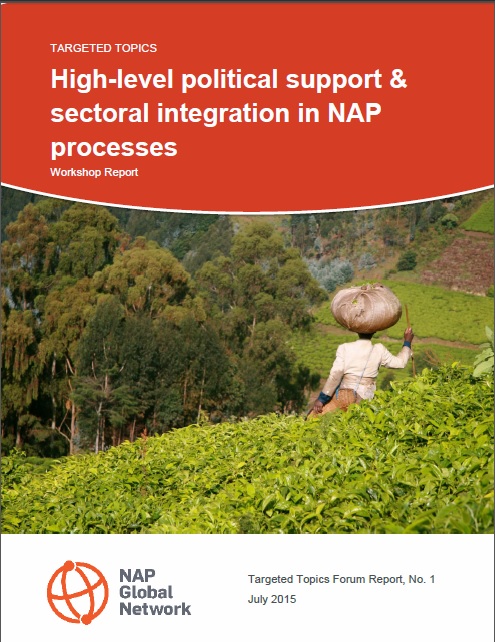 Targeted Topics Forum (TTF) events are a space for bringing together policy-makers and practitioners who would otherwise not interact to have focused, technical discussions on the challenges and best practices related to the NAP process. TTF Reports aim to disseminate lessons emerging from the workshops and stimulate sustained peer learning and exchange on the NAP process.
The Network's first TTF took place on July 1-2, 2015 in Rio de Janeiro, Brazil with a focus on two related topics: securing high-level political support for adaptation planning, and integration of National Adaptation Plan (NAP) processes into key sectors affected by climate change. This first TTF Report summarizes some of the key lessons that emerged.
Presentations from the event are also available online.
Publisher: NAP Global Network Secretariat, International Institute for Sustainable Development (IISD)