In the Kingdom of Eswatini, located in southeastern Africa, 60% of the population is vulnerable to the impacts of climate change, particularly in rural areas where local communities depend on ecosystem services. Last year, just before the COP 26 climate change conference in the United Kingdom, Eswatini submitted its first Adaptation Communication (ADCOM) to the United Nations Framework Convention on Climate Change (UNFCCC ), outlining the country's efforts and requirements to adapt to a changing climate.
Adaptation policies are a priority for Eswatini, as the country endures extreme weather events that have been increasing in intensity and frequency over the last few years. The ADCOM looks at the climate hazards prone in the country—including droughts, floods, landslides, heat waves, wildfires, invasive species, and epidemics—and lays out adaptation measures and actions to address them, such as flood control, irrigation systems, climate-proofed infrastructure, and strengthening protected areas.
Five priority sectors were identified throughout developing the ADCOM: water, ecosystems and biodiversity, health, infrastructure, and agriculture. Supported by the National Adaptation Plan (NAP) Global Network and carried out by the Ministry of Tourism and Environmental Affairs, the process toward Eswatini's ADCOM kicked off in June 2021 with a stocktaking assessment of key policy documents, strategies, and resources from international institutions, including the country's recently updated Nationally Determined Contribution.
The experts currently developing Eswatini's NAP, work that is funded by the Green Climate Fund Readiness Program, were engaged in these stocktaking discussions to ensure ADCOM–NAP alignment, as the NAP uses research and on-the-ground analyses to plan for adaptation efforts that will generate the most sustainable, gender-equitable, and cost-effective solutions. At the same time, relevant national stakeholders who needed to be involved in the ADCOM development process were identified to ensure that representatives from all priority sectors, while considering a gender-balanced representation, had a voice in the technical working sessions.
A guidance tool for engagement was developed to help foster appropriate debates at this workshop, making sure that every sector's national consultant was well prepared in advance and aware that adaptation progress was more qualitative than quantitative. This tool was crucial for developing the ADCOM and was grounded on similar ones such as the GIZ Adaptation Communication Drafting Assistance Tool, the UNFCCC guidance on Vulnerability and Adaptation Assessment, and the Least Developed Countries Expert Group's (LEG) Technical Guidelines for National Adaptation Plans.
A 2-day technical session was then held in Mbabane to discuss the adaptation needs of each priority sector and to share information on proposed, currently being implemented, and completed projects. During the meeting, it was highlighted that adjusting measuring, reporting, and verification (MRV) to track progress on adaptation actions would be challenging, as the MRV system is focused on mitigation actions. Thereafter, an inception workshop with all relevant stakeholders was organized to outline the ADCOM.
Some of the key lessons learned from Eswatini's process to develop an ADCOM:
A detailed mapping of national stakeholder groups is an essential step, and these adaptation stakeholders should be engaged in the ADCOM consultations.
A clear understanding of all ongoing and future adaptation actions is essential for accurate reporting, to overcome barriers and to facilitate peer learning.
An efficient adaptation knowledge management system should comprise the production, collection, management, and dissemination of adaptation information.
A national government needs to make adaptation information publicly available, ensuring access to current and detailed information on climate trends and adaptation interventions at all levels.
What Does Adaptation Progress Look Like in Eswatini?
Excerpt from Kingdom of Eswatini Initial Adaptation Communication to the United Nations Framework Convention on Climate Change (UNFCCC):
Through the Eswatini Water and Agriculture Development Enterprise (ESWADE), the Kingdom of Eswatini facilitated the development of an irrigation infrastructure covering over 10,000 hectares to enhance farmers' resilience to climate change. A new phase of this project is underway in the Lower Usuthu, with an irrigation infrastructure of over 5,000 hectares expected to be ready by 2023. The country and host communities for these projects have experienced a significant increase in income from agricultural practices, and they also realized other significant benefits such as employment opportunities. ESWADE has also increased access to potable water and, in the process, has contributed toward Eswatini's Sustainable Development Goal #6, "Ensure access to water and sanitation for all."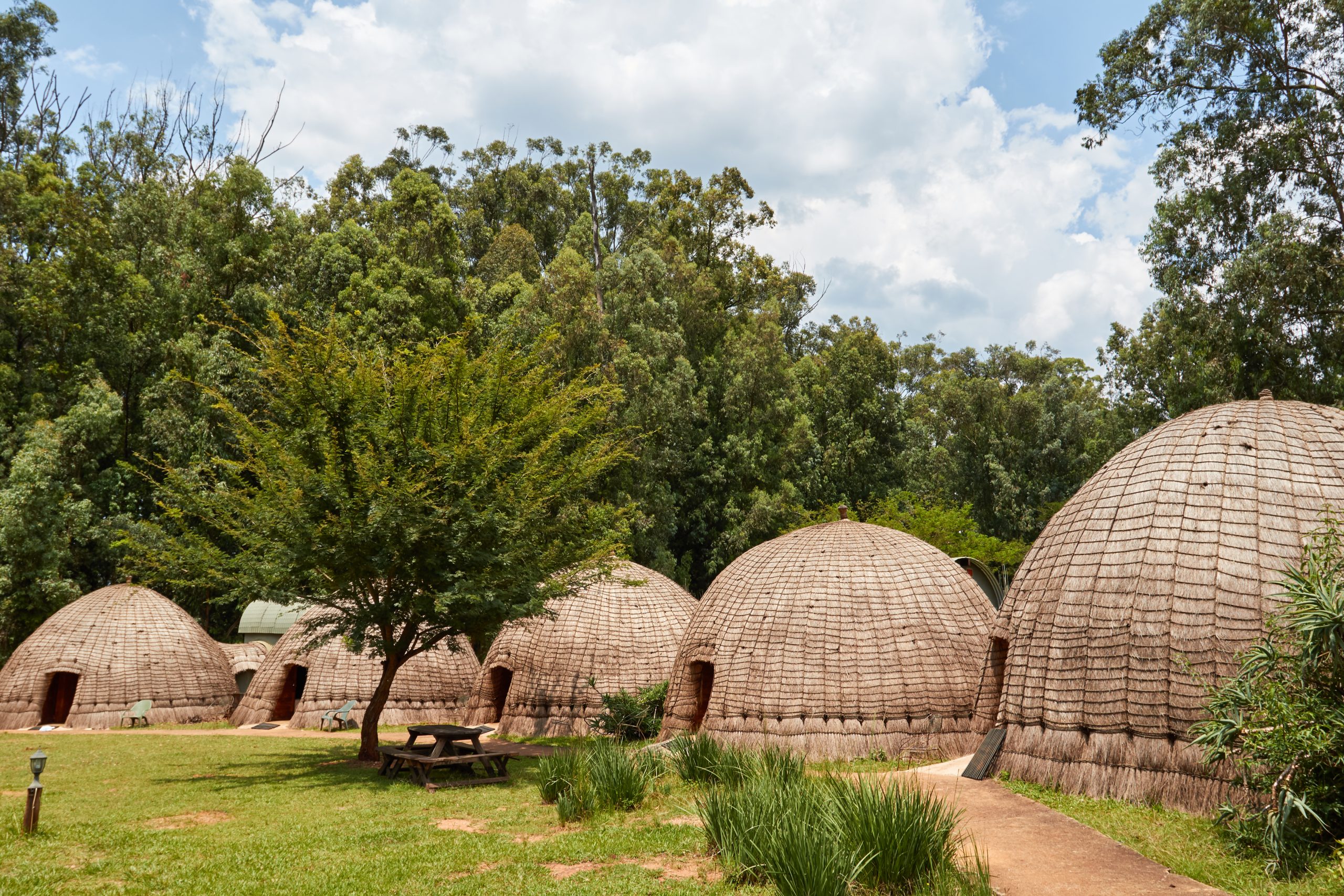 To learn more about Adaptation Communications, check out our Frequently Asked Questions.
This article was written by Samkele Tfwala and Sizwe Mabaso (University of Eswatini) and Minky Groenewald (Ministry of Tourism and Environmental Affairs, Mbabane, Eswatini).