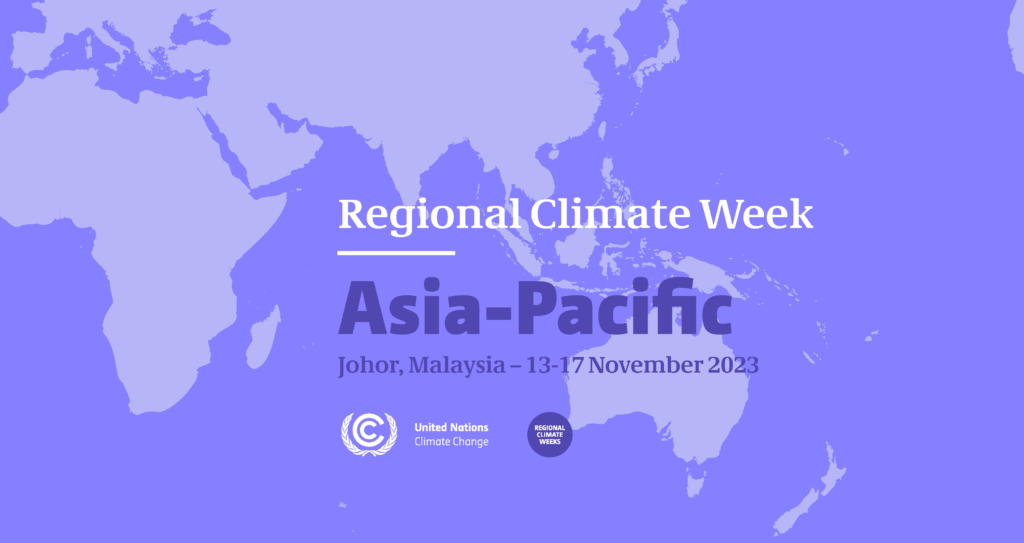 At the Asia–Pacific Climate Week 2023, the NAP Global Network and the Paris Committee on Capacity-building (PCCB) will co-host a session on building capacities to develop NAP implementation strategies in the region.
The event is part of PCCB's Regional Thematic Dialogues and will take place on November 15, 2023, in Johor Bahru, Malaysia. The discussion will focus on identifying region-specific capacity gaps and needs to formulate effective NAP implementation strategies, as well as practical solutions to bridge these gaps.
Regional case studies and good practices will be introduced to the participants, who will also discuss potential collaborations on NAP implementation strategies across the region. By enhancing the capacities of the Asia–Pacific region to effectively implement NAPs with a robust monitoring, evaluation, and learning component, adaptation actions in the region are expected to have a more significant impact and long-term sustainability.
Speakers
Patrick Guerdat, NAP Global Network, International Institute for Sustainable Development
Filimone Ralogaivau, Climate Change Division, Fiji
Thanh Nga Tran, Ministry of Natural Resources and Environment (MONRE), Vietnam
---

Discover the latest information and trends in National Adaptation Plans (NAPs), including on NAP implementation strategies.
---