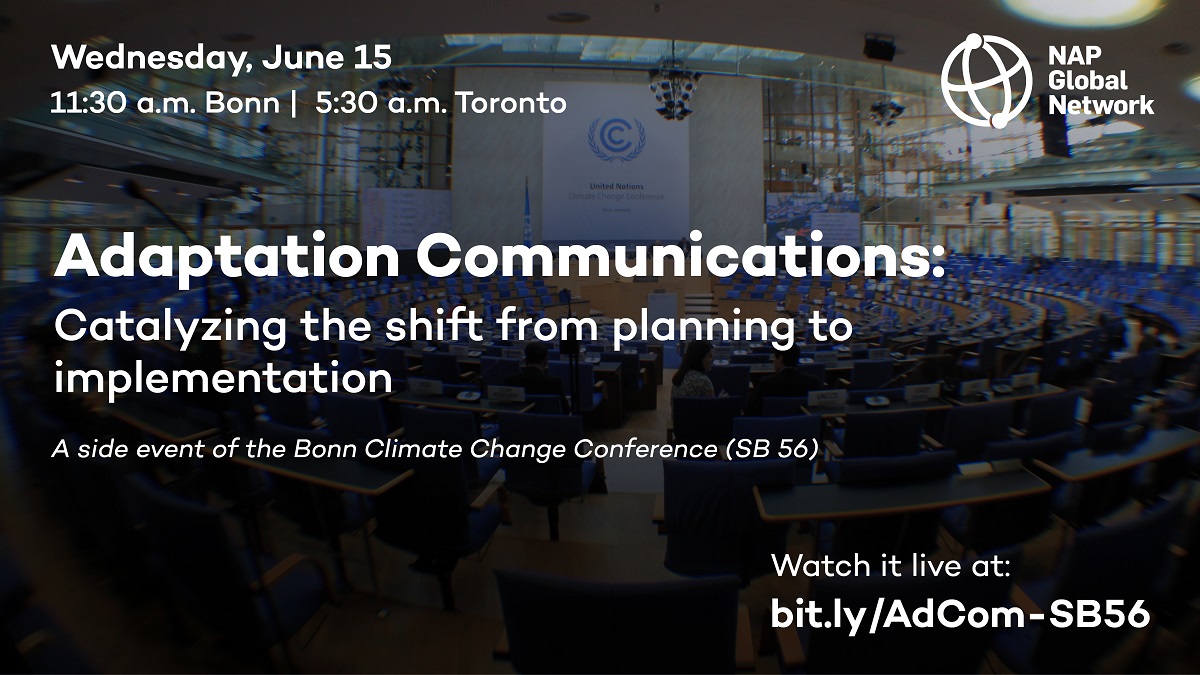 This side event of the Bonn Climate Change Conference (SB 56) will explore the role that Adaptation Communications can play in raising the profile and visibility of adaptation, documenting learning, informing the Global Stocktake, and highlighting gaps and needs in order to accelerate adaptation planning and implementation.
Speakers:
Gerard Howe, Deputy Director, Adaptation, Nature and Resilience Department, United Kingdom
Anne Hammill, Senior Director, Resilience, IISD, NAP Global Network Secretariat
Shella Biallas, Co-Chair, Adaptation Committee (TBC)
Rockendy RENE, Ministry of Environment, Haiti
Danise Love Dennis, Environmental Protection Agency, Liberia
Reagan Chunga, Ministry of Environment, Forestry and Tourism, Namibia
What are Adaptation Communications and how can they leverage countries' National Adaptation Plan processes? Read our article Adaptation Communications: Frequently Asked Questions. 
Livestream: