11:00 AM–12:45 PM AST (Santo Domingo, Dominican Republic); 4:00–5:45 PM GMT+1 (London, United Kingdom)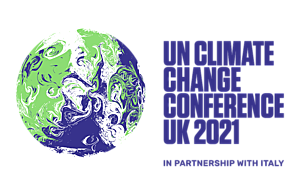 In its role as the incoming COP26 Presidency, the United Kingdom is committed to better understanding the capacity building challenges faced by developing countries, particularly those most vulnerable to climate impact, and to providing opportunities to share positive experiences and lessons learned across the Latin American and Caribbean Region. 
This session will launch a series of COP26 Catalyst for Climate Action Assemblies designed to hear Parties' views on opportunities and challenges—as well as build capacities and understanding among developing country actors—on preparing an Adaptation Communication (AdCom) to the United Nations Framework Convention on Climate Change (UNFCCC).
The AdCom was established by Article 7 of the Paris Agreement as a flexible, country driven reporting instrument. It can serve multiple purposes, including to increase the visibility and profile of adaptation and balance it with mitigation; to strengthen adaptation action and support for developing countries; to provide input to the first Global Stocktake of progress toward the Paris Agreement's goals; and to enhance learning and understanding of adaptation needs and actions.
Though voluntary, developing an AdCom in 2021 is a strategic opportunity for countries to distil, synthesize and report progress on adaptation as well as articulate their future needs and priorities.
As many countries are preparing their first AdCom, this session will be an opportunity for South-South peer learning and exchange to compare approaches and share common questions. It will also explore how countries are leveraging existing adaptation planning processes (including through National Adaptation Plans [NAPs], Nationally Determined Contributions [NDCs], and National Communications) to reduce reporting burdens and deliver well-coordinated national approaches to adaptation.
---
Asamblea "Acelerar la Acción por el Clima de cara a la CP 26" en el marco de la Semana del Clima de la ONU en América Latina y el Caribe | Medidas de adaptacion
Viernes 14 de mayo de 2021, de 11.00 a 12.45 h (Santo Domingo, República Dominicana); de 16.00 a 17.45 h (Londres, Reino Unido)
El Reino Unido, que ocupará la futura Presidencia del 26o período de sesiones de la Conferencia de las Partes (CP 26), busca comprender mejor los desafíos en materia de fomento de la capacidad que enfrentan los países en desarrollo, sobre todo, aquellos que son más vulnerables a los efectos del cambio climático. Asimismo, se compromete a crear espacios para compartir las experiencias positivas y lecciones aprendidas en la región de América Latina y el Caribe.
Esta sesión dará inicio a una serie de Asambleas "Acelerar la Acción por el Clima de cara a la CP 26", cuya finalidad es conocer las perspectivas de las Partes sobre las oportunidades y los desafíos que surgieron durante la preparación de la comunicación sobre la adaptación (AdCom) en virtud de la Convención Marco de las Naciones Unidas sobre el Cambio Climático (CMNUCC). Además, buscará fomentar las capacidades y lograr un mayor entendimiento entre los actores de los países en desarrollo.
La comunicación sobre la adaptación se estableció conforme al Artículo 7 del Acuerdo de París como un instrumento flexible para la presentación de informes a cargo de los países. Puede cumplir diversos propósitos, entre ellos, incrementar la visibilidad y el perfil de adaptación y equilibrarlo con la mitigación; fortalecer las medidas de adaptación y el apoyo a los países en desarrollo; brindar aportaciones para el primer balance mundial de los avances en el cumplimiento de los objetivos del Acuerdo de París; y aumentar el nivel de conocimientos y comprensión respecto de las medidas y necesidades de adaptación.
Si bien se trata de una acción voluntaria, la elaboración de la comunicación sobre la adaptación en 2021 representa una oportunidad estratégica para que los países extraigan, sinteticen e informen sobre los avances en la adaptación, así como expresen sus prioridades y necesidades futuras.
Dado que muchos países están preparando la comunicación sobre la adaptación por primera vez, esta sesión será una oportunidad para el aprendizaje y el intercambio entre pares Sur-Sur, que permitirá comparar los enfoques y encontrar respuestas a preguntas similares. Asimismo, se analizará la manera en que los países utilizan los procesos existentes de planificación de la adaptación (incluidos los de los planes nacionales de adaptación, las contribuciones determinadas a nivel nacional y las comunicaciones nacionales) para reducir la carga de elaboración de informes y presentar enfoques nacionales bien coordinados de la adaptación.