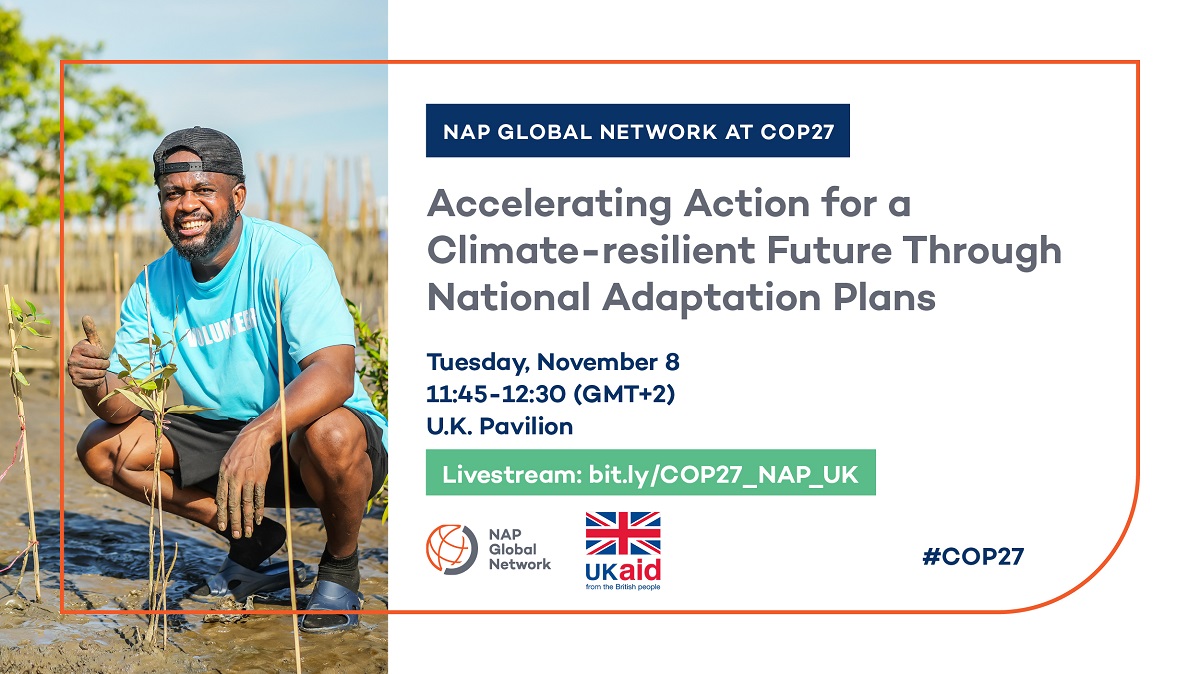 The United Nations has reported that 129 developing countries have launched NAP processes. This event will showcase adaptation priorities and progress in the Global South while demonstrating the urgent importance of inclusive, effective national adaptation planning to advance action.  
Speakers from Eswatini, Liberia, Saint Lucia, and Zimbabwe will share examples and perspectives from their NAP processes. 
Speakers:
Welcome remarks provided by Lord Zac Goldsmith, Minister of State for the Commonwealth, Overseas Territories, Energy, Climate and Environment, United Kingdom.
Khetsiwe Khumalo, Climate Change Programme Coordinator in the Ministry of Tourism and Environmental Affairs, Eswatini.
Emily F. Matingo,

Climate Change Scientist,

Ministry of Environment, Climate, Tourism and Hospitality Industry (MECTHI)

, Zimbabwe.

Arthur R.M. Becker, Project Officer, Environmental Protection Agency, Liberia.
Jermaine Descartes, Sustainable Development and Environment Officer, Saint Lucia.
Moderator: Anne Hammill, Senior Director, Resilience, International Institute for Sustainable Development, NAP Global Network Secretariat.
Add this event to your calendar.
Full schedule of NAP Global Network events at COP 27.