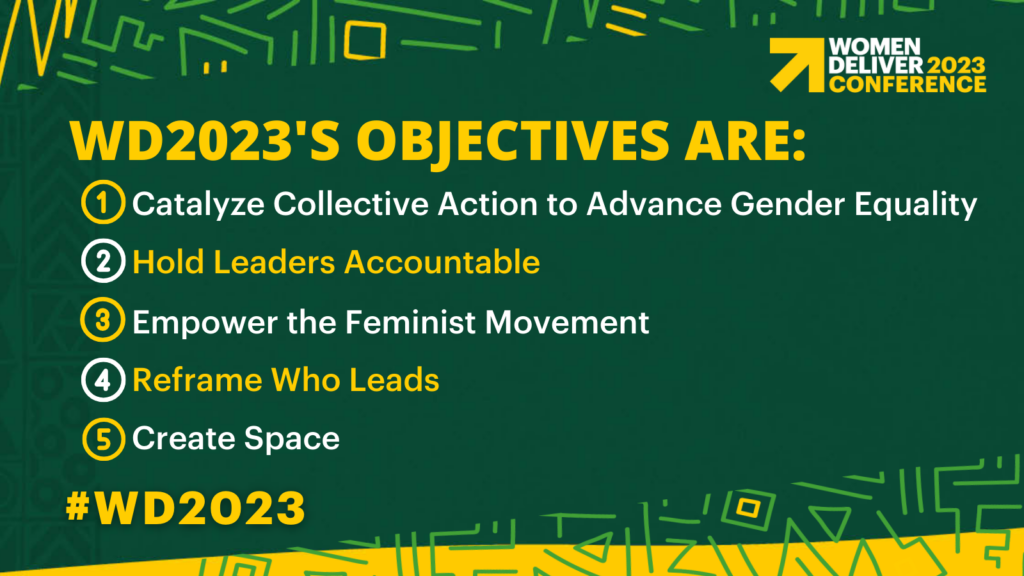 Women Deliver, a global initiative advocating for gender equality and the health and rights of girls and women, will host its 2023 conference from July 17 to 20, 2023, in Kigali, Rwanda. The hybrid event is expected to bring together 6,000 participants in Kigali, with another 200,000+ attending virtually. Under the theme "Spaces, Solidarity, and Solutions," the conference's sixth edition aims to enable inclusive and co-created spaces that foster solidarity for sustainable solutions on gender equality. 
Representatives of the NAP Global Network Secretariat, which is hosted by the International Institute for Sustainable Development (IISD), will be in Kigali to engage with grassroots advocates, decision-makers, representatives of the private sector and non-profit organizations, and youth to address current issues affecting women and girls in climate change adaptation planning processes, such as the lack of participation by women in climate policy dialogues.
Join us in Kigali or online for the session we are organizing during the conference! All times listed below are local.