English version below.
L'atelier fait partie d'une série d'activités prenant place dans le cadre du Programme d'appui global aux plans nationaux d´adaptation (PAG-PNA / NAP GSP en anglais), financé par le FEM, mis en œuvre conjointement par le PNUD et le PNUE. L'objectif de cet atelier de formation régional est :
D'accélérer les processus nationaux de planification de l'adaptation dans les PMA d'Afrique francophone, en fournissant un soutien pratique aux équipes nationales, en mettant en avant les meilleures pratiques émergentes et en présentant les outils disponibles ;
De fournir une plateforme d'échange de l'expérience et des pratiques exemplaires acquises dans le cadre de la planification nationale de l'adaptation dans la région.
La formation en ligne consistera en un ensemble de quatre modules. Chaque module comprend un webinaire interactif, composé de présentations, séances de questions et de discussion/débat. Par la suite, chaque webinaire sera suivi d'un processus virtuel de partage d'informations et d'expériences, d'exercices pratiques ainsi que de périodes « cliniques-PNA », durant lesquels vous pourrez contacter directement les experts techniques du PNA.
Les participants à cet atelier sont des fonctionnaires des ministères des finances, de la planification et de l'environnement, ainsi que des représentants des gouvernements locaux, des instituts de recherche et d'autres partenaires gouvernementaux clés.
Si vous désirer plus d´informations, veuillez contacter : wesolinski@un.org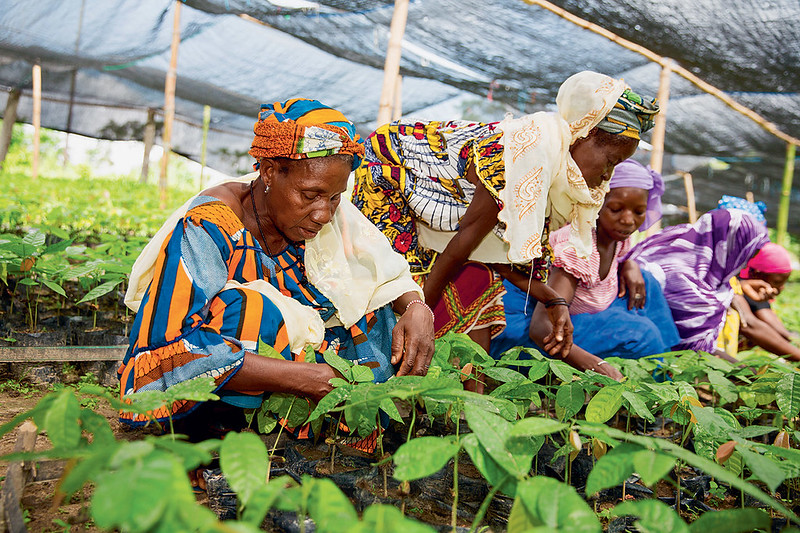 Pour vous inscrire, veuillez remplir la fiche d´inscription.
Module de formation 1 |  Le processus PNA : un instrument stratégique dans la planification nationale de l'adaptation

Le 8 décembre 2020
Dates de support et discussions en ligne: Du 9 au 16 Décembre 2020
Module de formation 2 | La formulation d'un PNA

Le 17 décembre 2020
Dates de support et discussions en ligne: Du 18 décembre 2020 au 11 janvier 2021
Module de formation 3 |Mise en oeuvre des PNA

Le 14 janvier 2020
Dates de support et discussions en ligne: Du 15 au 25 janvier 2020
Module de formation 4 | Financement et engagement du secteur privé dans le processus PNA

Le 26 janvier 2020
Dates de support et discussions en ligne: Du 27 janvier au 3 février 2020
---
GSP-NAP Online Training Workshop for LDCs in Francophone Africa
This workshop is part of a series of activities organized by the joint UNDP-UN Environment National Adaptation Plan Global Support Programme (NAP-GSP), funded by the Global Environment Facility (GEF).
The objectives of this regional training workshop are:
To accelerate national adaptation planning processes in African least developed countries, by providing technical support, highlighting the best practices, and showcasing available tools.
To provide a platform for the exchange of experiences and best practices for national adaptation planning in the region.
The online training will consist of a set of four modules. Each module includes an interactive webinar with presentations, a Q&A session, and a live discussion. After each webinar, participants are encouraged to share information and experiences, complete practical exercises, and take part in "NAP-clinic" sessions,  during which NAP technical experts can be contacted directly.
Participants will include officials from the ministries of finance, development, and the environment, as well as representatives from local governments, research institutions, and other key government partners.
For more information, please contact: wesolinski@un.org 
To join the workshops, please fill out this registration form.
Training Module 1 | The NAP Process: A Strategic Tool for National Adaptation Planning

December 8, 2020
Dates for technical support and online discussions: December 9-16, 2020
Training Module 2 | Formulating a NAP

December 17, 2020
Dates for technical support and online discussions: December 18, 2020 – January 11, 2021
Training Module 3 | Implementing NAPs

January 14, 2021
Dates for technical support and online discussions: January 15-25, 2021
Training Module 4 | Financing and Private Sector Engagement in the NAP Process

January 26, 2021
Dates for technical support and online discussions: January 27 – February 3, 2021