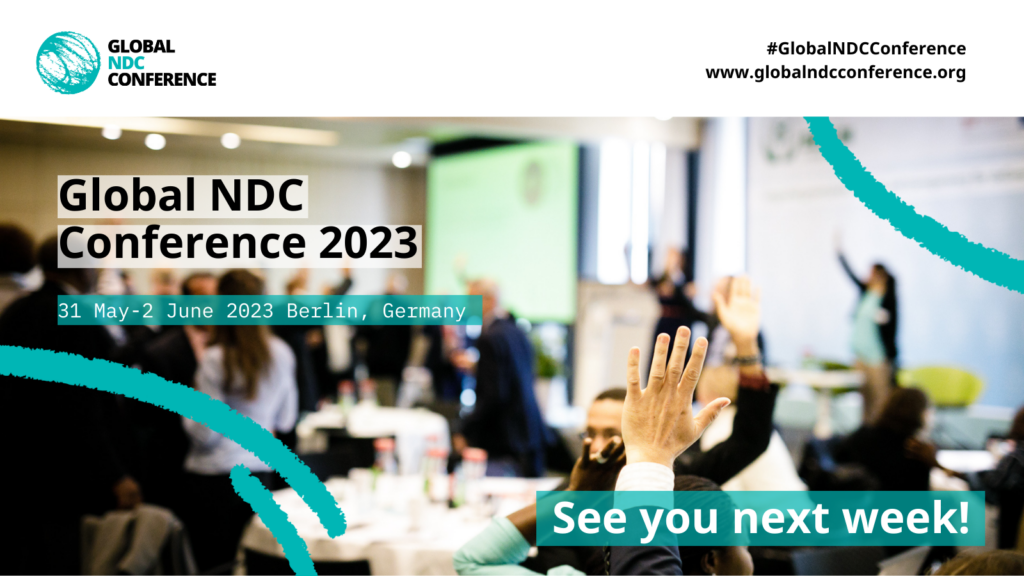 Taking place in Berlin from May 31 to June 2, the Global NDC Conference is an international forum to discuss Nationally Determined Contributions (NDCs). This conference is an invitation-only event.
To date, 173 countries have submitted new or updated NDCs. Of these, 150 countries have included adaptation in their new/updated submissions. In addition, 139 of 154 developing countries have launched National Adaptation Plan (NAP) processes, including 44 developing countries that have submitted their NAPs to the UNFCCC. This means that the focus is now shifting from pledges and commitments to action by implementing NDC and NAP priorities.
However, while the new and updated NDCs have mostly increased adaptation ambition, implementation of adaptation action to meet this heightened ambition will present significant governance, financial and inclusion-related challenges.
The NAP Global Network is hosting a parallel session at the Global NDC Conference to address the financial, governance and inclusion-related barriers to increasing ambition in implementing NDC adaptation priorities in relation to the NAPs and showcase innovative approaches to scaling up adaptation ambition.