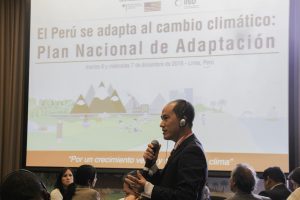 Version française / Version en español
The Network aims to facilitate sustained peer learning and exchange.  
As countries around the world progress in their NAP processes, adaptation planners are gaining a wealth of experience about what works and what doesn't work.
NAP Global Network participants have valuable experiences to share—and are benefitting from hearing from their peers—on how they have addressed issues such as sectoral integration in the NAP process, monitoring and evaluation, institutional arrangements, and financing strategy among others.
The NAP Global Network South-South Peer Exchange Awards provide travel and logistical support for Network participants from developing countries to exchange lessons and best practices on the NAP process with adaptation planners in other developing countries.
How it works
Through these awards, participants of the NAP Global Network can:
Host a peer exchange

. Network participants from developing countries can seek and receive inputs on topics related to the NAP process and its implementation from adaptation planners in other developing countries.

To apply to host a peer exchange, please complete the

online application form

.

Attend a peer exchange

. When a host country makes a peer exchange request, the Network communicates this opportunity to its participants, and solicits those who might have the required experience and knowledge requested to apply for the award.

If you are not already a participant, you can join online for free by completing the

sign-up form

.
Frequently Asked Questions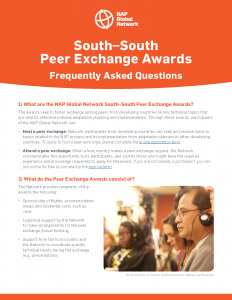 What do the awards consist of?
What are the requirements to participate in a peer exchange?
Where do the exchanges take place?
For answers to these and other questions, please read our Frequently Asked Questions document.
Examples of Past Peer Exchanges
SENEGAL HOSTED BY TOGO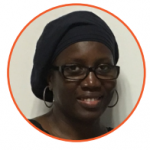 Khady Sané and Fatou Thiaw attended a regional workshop that the Network co-hosted with the West Africa Biodiversity and Climate Change (WA BiCC) Program in Togo on the integration of coastal issues into national adaptation planning. The workshop was attended by representatives from six West African countries, and Ms. Sané and Ms. Thiaw presented on Senegal's adaptation plan for the fisheries sector.
"The NAP Global Network strengthens a learning-by-doing approach with these peer exchanges" (Khady Sané, Senegal)
SAINT VINCENT AND THE GRENADINES HOSTED BY JAMAICA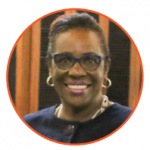 Janeel Miller-Findlay, Director of Environmental Management in Saint Vincent and the Grenadines' Sustainable Development Unit, attended a training workshop held in Jamaica on integrating climate change adaptation into national and ministerial budgets.
"We can all be advocates for climate change adaptation" (UnaMay Gordon, Jamaica, peer exchange host)
PERU HOSTED BY SAINT LUCIA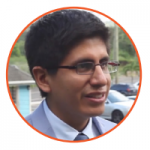 Víctor Santillán, communications officer for Peru's Ministry of Environment, attended a series of workshops and consultations being held in Saint Lucia towards developing a communications strategy for their NAP process. Mr. Santillán presented Peru's communication campaigns related to climate change adaptation, and Saint Lucia government colleagues outlined a variety of previous climate change communications campaigns.
"Adaptation is not just about policy and strategies, it's more about life" (Victor Santillan, Peru)
GRENADA HOSTED BY ALBANIA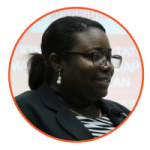 Martina Duncan, climate change focal point for Grenada's Ministry of Agriculture, Lands, Forestry, Fisheries and the Environment, attended a NAP Assembly gathering all major stakeholders in Albania, and organized with support from the NAP Global Network. Ms. Duncan presented on her own country's planning efforts to adapt to climate change.
"We welcome the opportunity to be able to share our experience…thank you to the Network for all of the support!"  (Martina Duncan, Grenada)