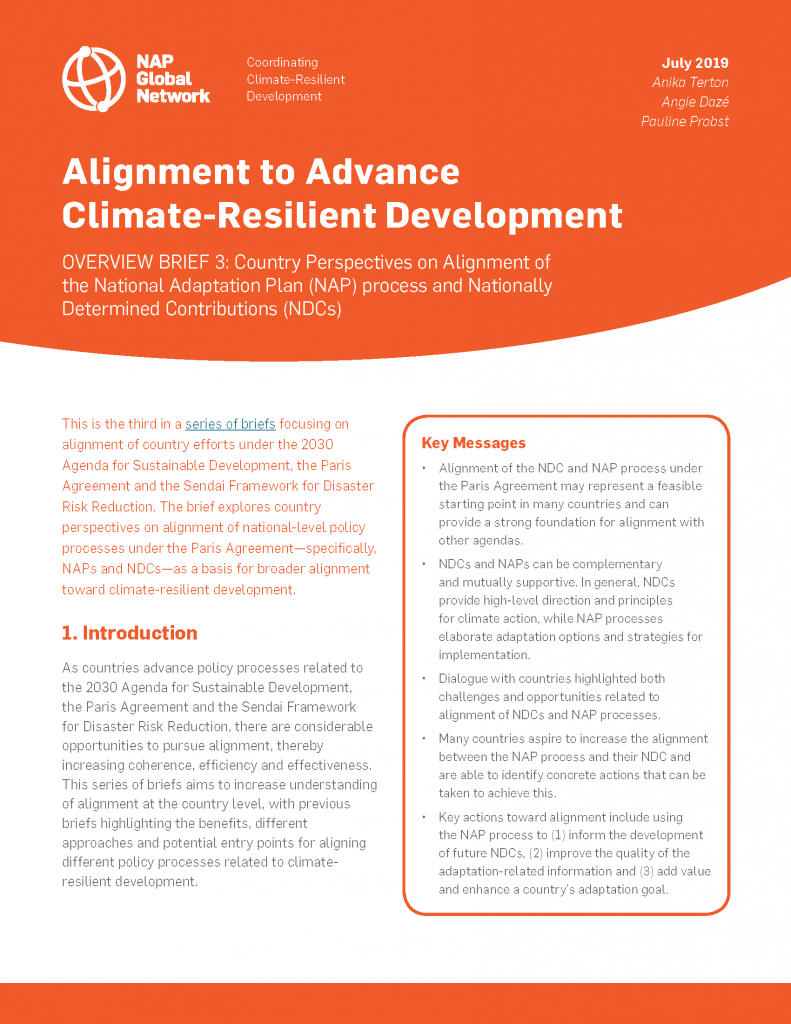 Country Perspectives on Alignment of the National Adaptation Plan (NAP) process and Nationally Determined Contributions (NDCs)
This is the third in a series of briefs focusing on alignment of country efforts under the 2030 Agenda for Sustainable Development, the Paris Agreement and the Sendai Framework for Disaster Risk Reduction. The brief explores country perspectives on alignment of national-level policy processes under the Paris Agreement—specifically, NAPs and NDCs—as a basis for broader alignment toward climate-resilient development.
This series of briefs aims to increase understanding of alignment at the country level, with previous briefs highlighting the benefits, different approaches and potential entry points for aligning different policy processes related to climate-resilient development.
Read more in this series
Publisher: International Institute for Sustainable Development (IISD)