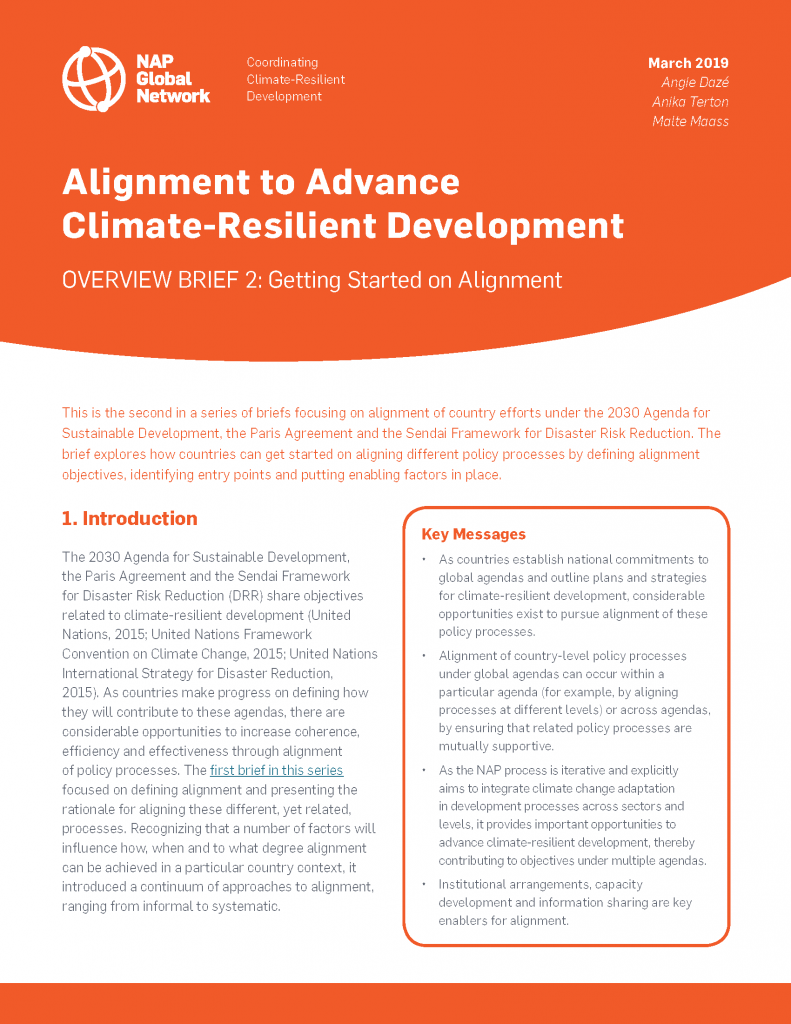 Getting Started on Alignment
The 2030 Agenda for Sustainable Development, the Paris Agreement and the Sendai Framework for Disaster Risk Reduction (DRR) share objectives related to climate-resilient development. As countries make progress on defining how they will contribute to these agendas, there are considerable opportunities to increase coherence, efficiency and effectiveness through alignment of policy processes.
The first brief in this series focused on defining alignment and presenting the rationale for aligning these different, yet related, processes. This brief builds on this introduction and provides a concise overview of the practical considerations associated with initiating alignment of policy processes toward climate-resilient development, complementing other more detailed guidance.
Read more in this series
Publisher: International Institute for Sustainable Development (IISD)