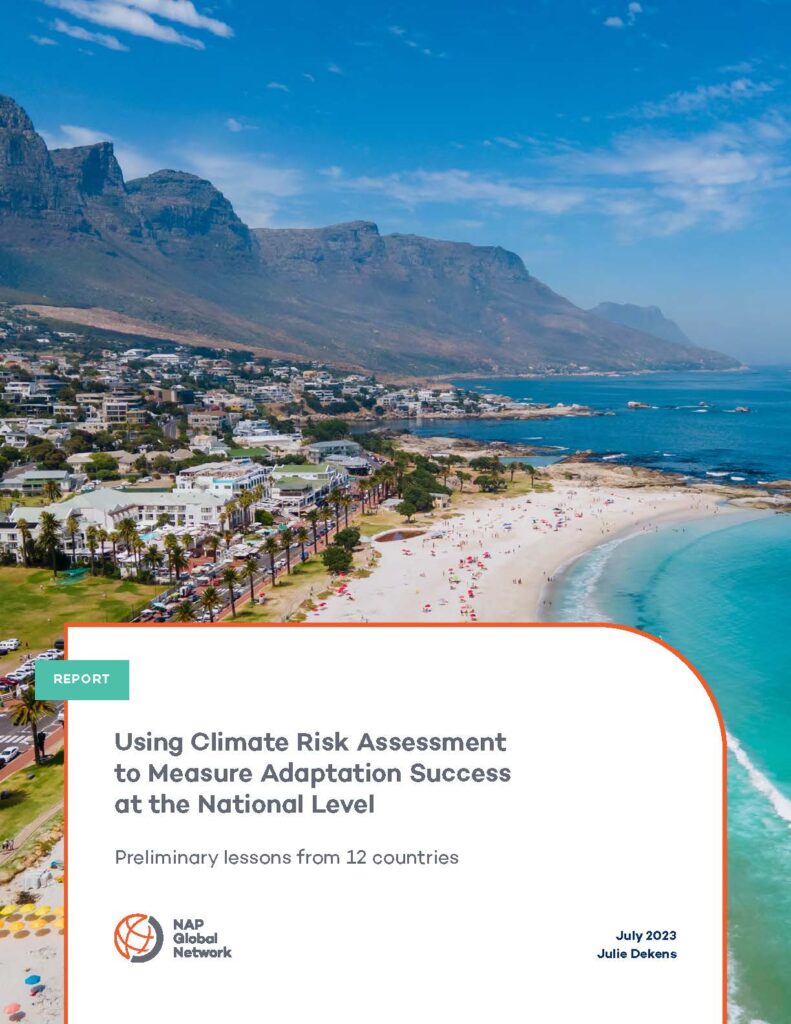 Preliminary lessons from 12 countries
While most have already conducted some form of Climate Risk Assessment (CRA), a detailed and up-to-date understanding of which regions, ecosystems, economic sectors, and populations are most vulnerable to climate impacts—and why—is still missing in many countries. Additionally, as countries are moving from planning to implementing their National Adaptation Plans (NAPs), they increasingly need to track progress, understand the impacts of their interventions, and report for accountability and learning purposes.
This report explores the potential for CRAs to be used as a tool for assessing adaptation effectiveness, expanding on the implications of designing or updating CRAs and monitoring, evaluation, and learning (MEL) systems for NAP processes. The findings from this analysis are preliminary, based on key informant interviews with 12 countries and a non-exhaustive literature review.
This report aims to inform governments involved in the NAP process and development partners who are supporting countries with their NAP processes to ensure that they do not miss an opportunity to link national CRAs with the evaluation of adaptation effectiveness.
Related resources:
Publisher: International Institute for Sustainable Development