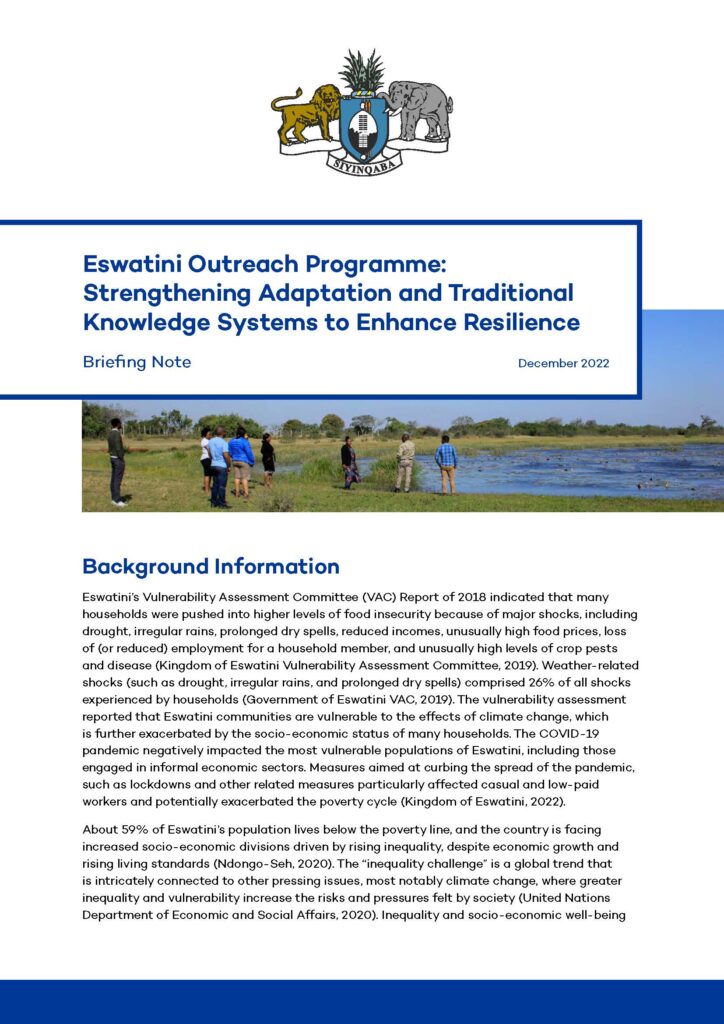 Eswatini communities are vulnerable to the effects of climate change, which is further exacerbated by the socio-economic status of many households. Approximately 59% of Eswatini's population lives below the poverty line, and the country is facing increased socio-economic divisions driven by rising inequality, despite economic growth and rising living standards. The COVID-19 pandemic also negatively impacted the most vulnerable populations of Eswatini, including those engaged in informal economic sectors.
Recognizing the need for continuous engagement on climate change to assist communities in building their adaptive capacity and adopting more adaptation actions that can help to improve their livelihoods, with support from the NAP Global Network, the Government of Eswatini implemented a climate change outreach programme to raise awareness on adaptation and collect information from local communities and at the grassroots level on Traditional and Indigenous Knowledge on adaptation.
This briefing note presents case studies, key findings, and recommendations based on the climate change outreach programme.
Related content
Publisher: Government of Eswatini