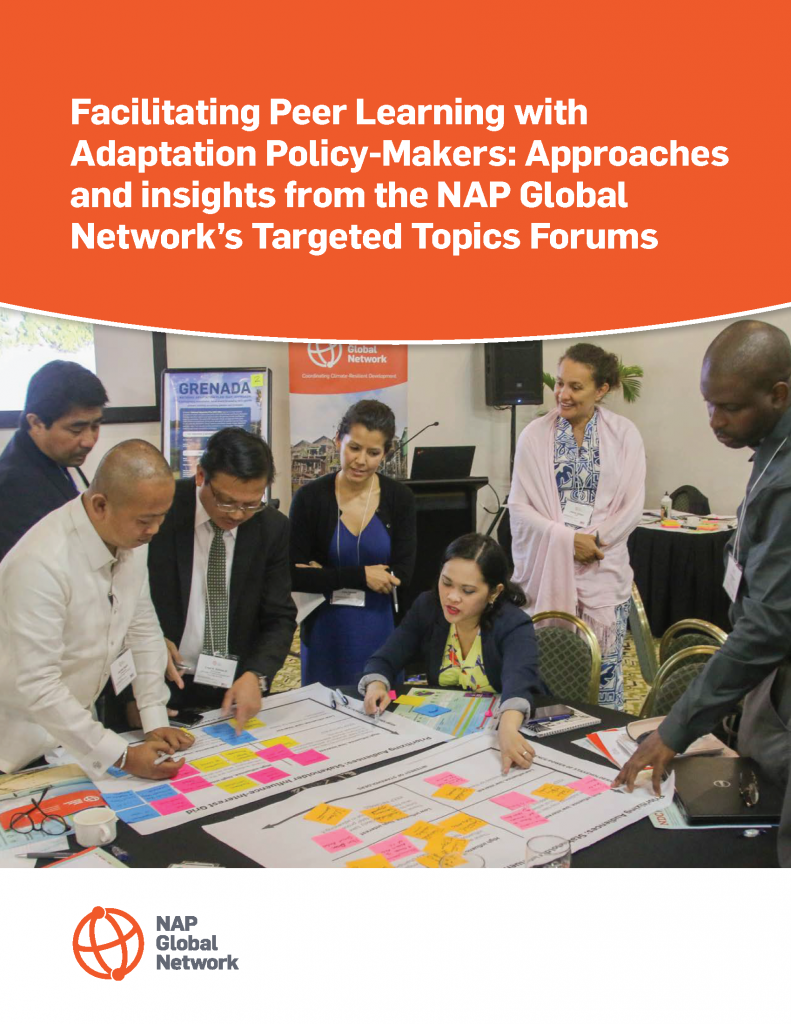 Approaches and insights from the NAP Global Network's Targeted Topics Forums
The guide is based on approaches piloted by the NAP Global Network through Targeted Topic Forums (TTFs)—multi-day events that explored key themes related to the NAP process, including sectoral integration, financing and gender. Attended by government representatives from 23 countries, these international learning and knowledge-sharing events successfully shared technical know-how, facilitated peer-to-peer exchange and inspired advances in countries' NAP processes around the world.
A common reflection from TTF participants after these events was how helpful they would find it to use these same facilitation approaches with their own departments or ministries. In response to these requests, we have developed this guide to share the approaches used during the TTFs so they can be applied in other domestic and international planning processes.
This guide is for people that want to hold inclusive, participatory events in which different stakeholders come together to collectively generate ideas and identify actions they will take to make progress toward adaptation. It will help move away from presentation-heavy meetings and invite people to think and plan differently for their next event.
Publisher: International Institute for Sustainable Development (IISD)