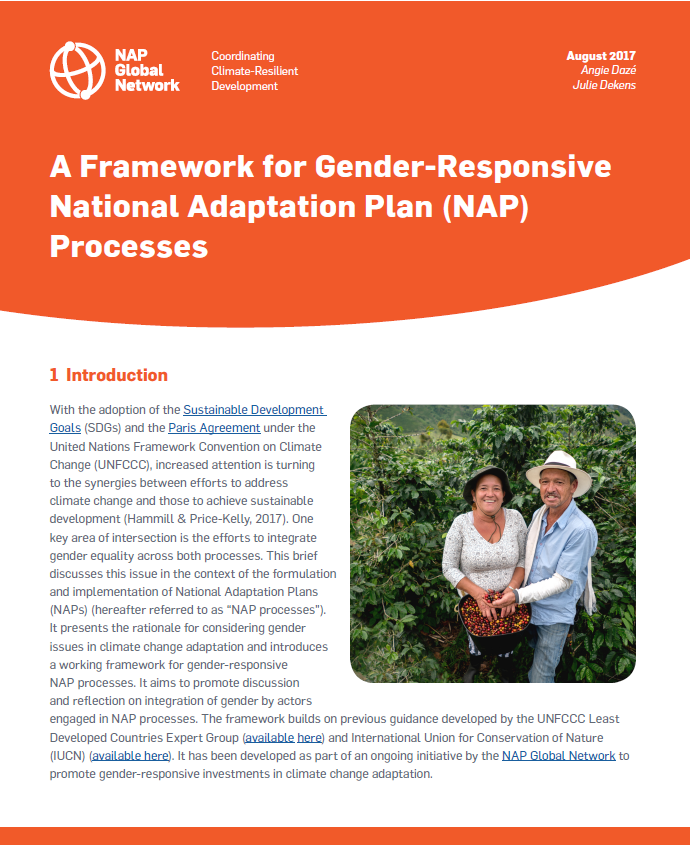 Gender equality is a key area of intersection across both the Sustainable Development Goals (SDGs) and the Paris Agreement.
This brief discusses gender equality in the context of the formulation and implementation of the National Adaptation Plan (NAP) process.
It presents the rationale for considering gender issues in climate change adaptation and introduces a working framework for gender-responsive NAP processes. It aims to promote discussion and reflection on integration of gender by actors engaged in NAP processes.
Publisher: International Institute for Sustainable Development (IISD)