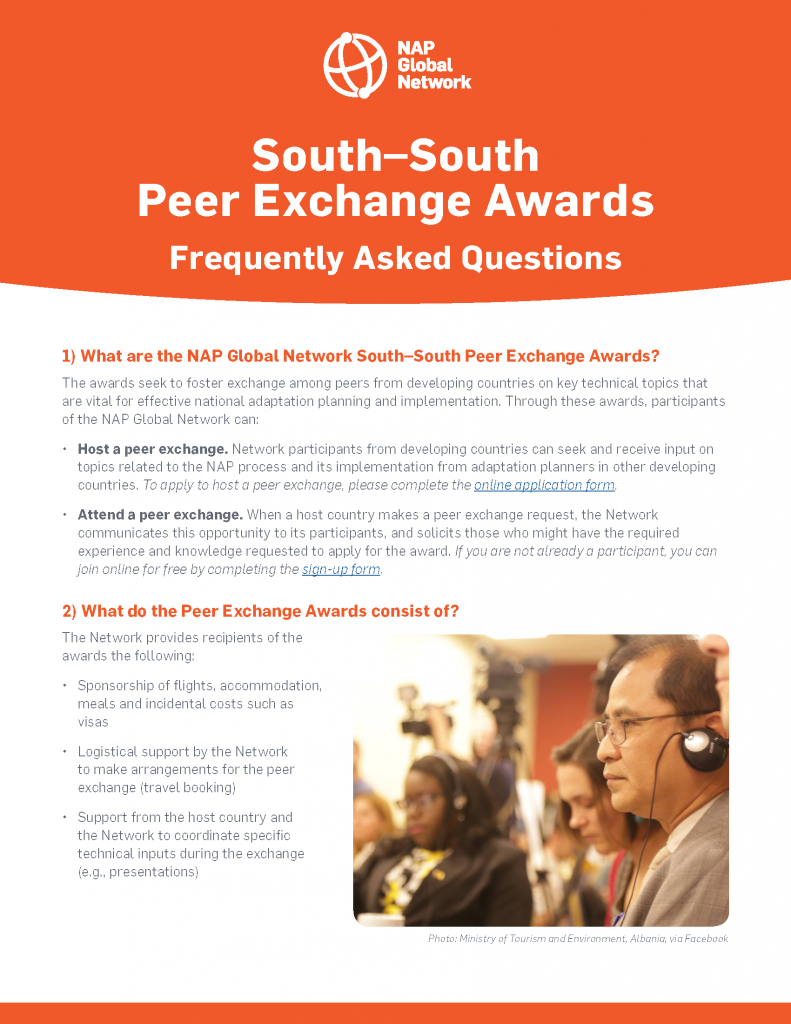 The NAP Global Network's South–South Peer Exchange Awards seek to foster exchange among peers from developing countries on key technical topics that are vital for effective national adaptation planning and implementation. Through these awards, participants of the NAP Global Network can:
Host a peer exchange. Network participants from developing countries can seek and receive input on topics related to the NAP process and its implementation from adaptation planners in other developing countries. To apply to host a peer exchange, please complete the online application form.
Attend a peer exchange. When a host country makes a peer exchange request, the Network communicates this opportunity to its participants, and solicits those who might have the required experience and knowledge requested to apply for the award. If you are not already a participant, you can join online for free by completing the sign-up form.
To find out more, please read our FAQ.
Publisher: International Institute for Sustainable Development (IISD)