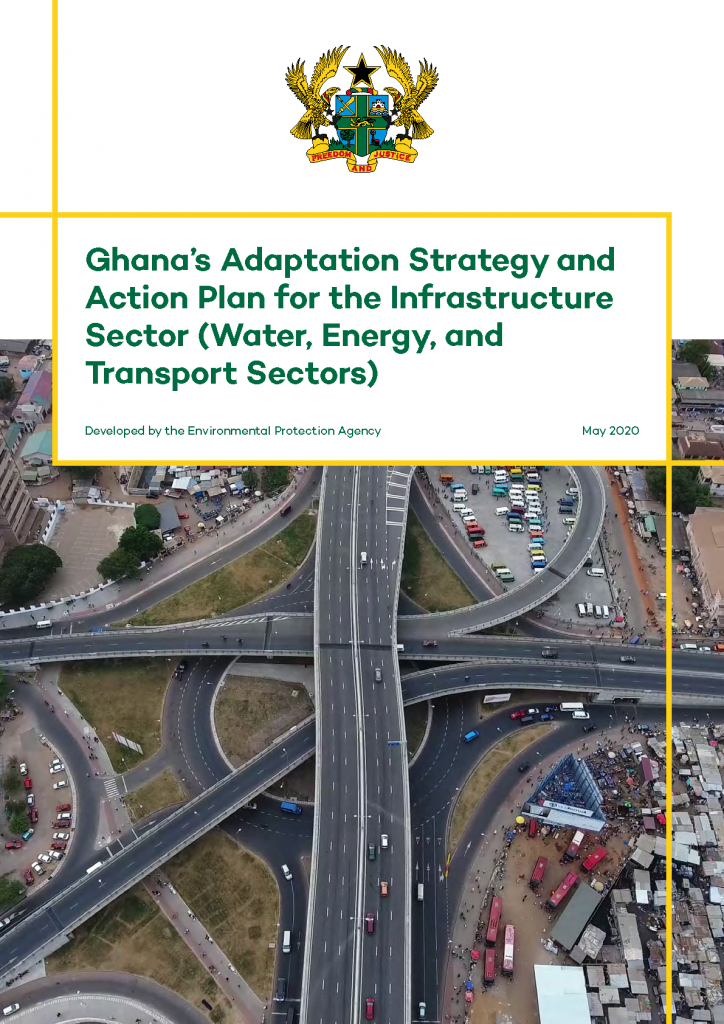 Infrastructure, particularly that relating to energy, water, and transport, has been identified as a priority sector in both Ghana's Nationally Determined Contributions under the Paris Climate Agreement and its National Adaptation Plan  (NAP) Framework. The vulnerability and resilience of Ghana's infrastructure to the impacts of climate change will be crucially important to a number of different economic sectors.
This adaptation strategy and action plan highlights the historical, current, and projected climate trends in Ghana. It demonstrates that temperatures will increase across all agro-ecological zones, while rainfall will become more variable. Both will have implications for Ghana's infrastructure sector.
The goal of this plan is to help the development of an effective adaptation strategy and action plan covering all levels of decision-making to increase the sector's resilience to climate change. As coordinating institutions for Ghana's NAP process, the Environmental Protection Agency and the Ministry of Environment, Science, Technology and Innovation will be providing oversight responsibility to ensure the effective implementation of the outlined adaptation strategies.
This plan will also help the country maintain the momentum of its NAP process and help position Ghana to raise further funds to support adaptation, including from the Green Climate Fund.
Related content:
Publisher: Government of Ghana