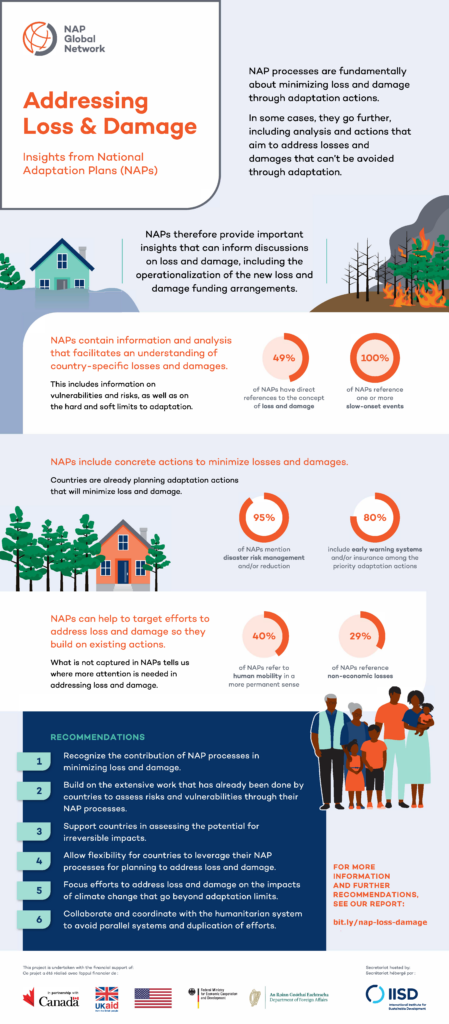 National Adaptation Plan (NAP) processes are fundamentally about minimizing loss and damage through adaptation actions. In some cases, they go further, including analysis and actions that aim to address losses and damages that can't be avoided through adaptation.
NAPs therefore provide important insights that can inform discussions on loss and damage, including the operationalization of the new loss and damage funding arrangements.
This infographic explores the findings and six key recommendations from the report Addressing Loss and Damage: What can we learn from countries' National Adaptation Plans?
Related resources:
Publisher: International Institute for Sustainable Development