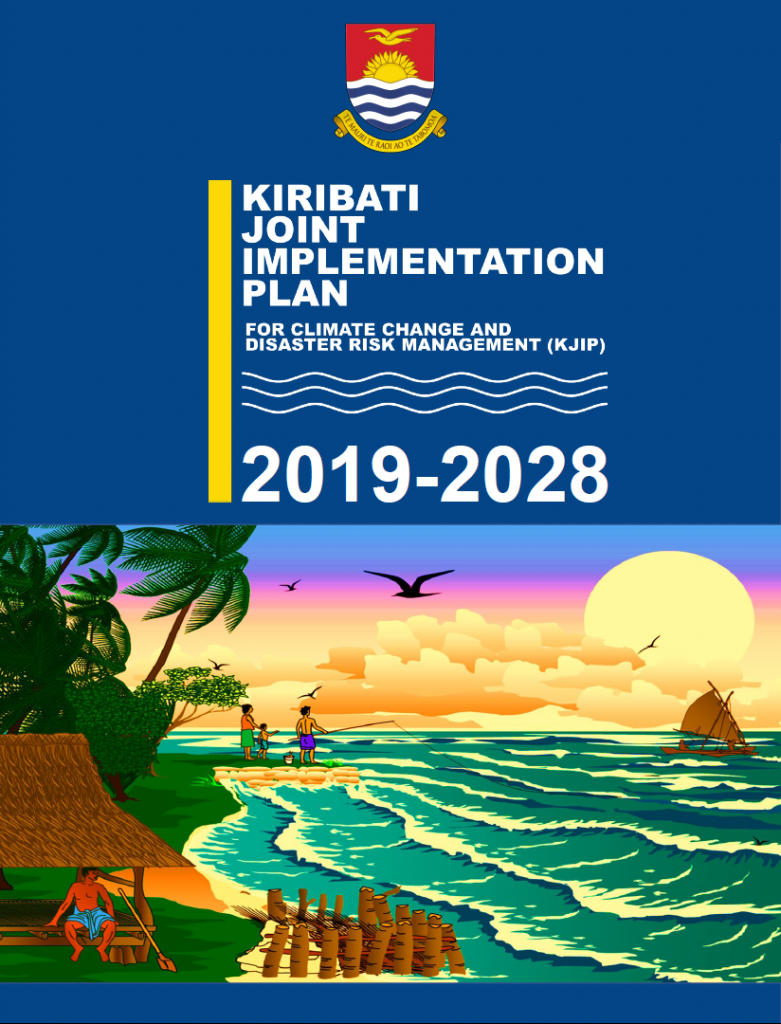 As a result of its inherent characteristics as an atoll nation, a least developed country, and with its fragile economy and environment, Kiribati is extremely vulnerable to climate change and has little capacity to cope with natural and man-made disasters.
The Government of the Republic of Kiribati, following consultation with regional organisations initiated the process of developing a joint national action plan on climate change and disaster risk management in 2011, which would become the KJIP (Kiribati Joint Implementation Plan).
Between 2017 and 2019, with the support of the NAP Global Network, the KJIP was reviewed and revised to enhance alignment with strategic documents released after 2014, namely: the Kiribati Development Plan 2016-2019, the Kiribati 20-Year Vision, and the Climate Change Policy. The revision process also included the strengthening of gender considerations based on the results of a gender analysis conducted in 2017. The Kiribati National Expert Group on Climate Change and Disaster Risk Management (KNEG) reviewed the recommendations for changes twice in 2018 and in 2019.
The goal of the KJIP is to increase resilience to climate change adaptation and disaster risks using a "whole-of-country" approach by focusing on mainstreaming and coordination across sectors and scales of governance. The KJIP identifies 12 strategies and associated priority climate change and disaster risk management actions for the next nine years (2019-2028) based on existing policies and strategies.
Publisher: Government of Kiribati