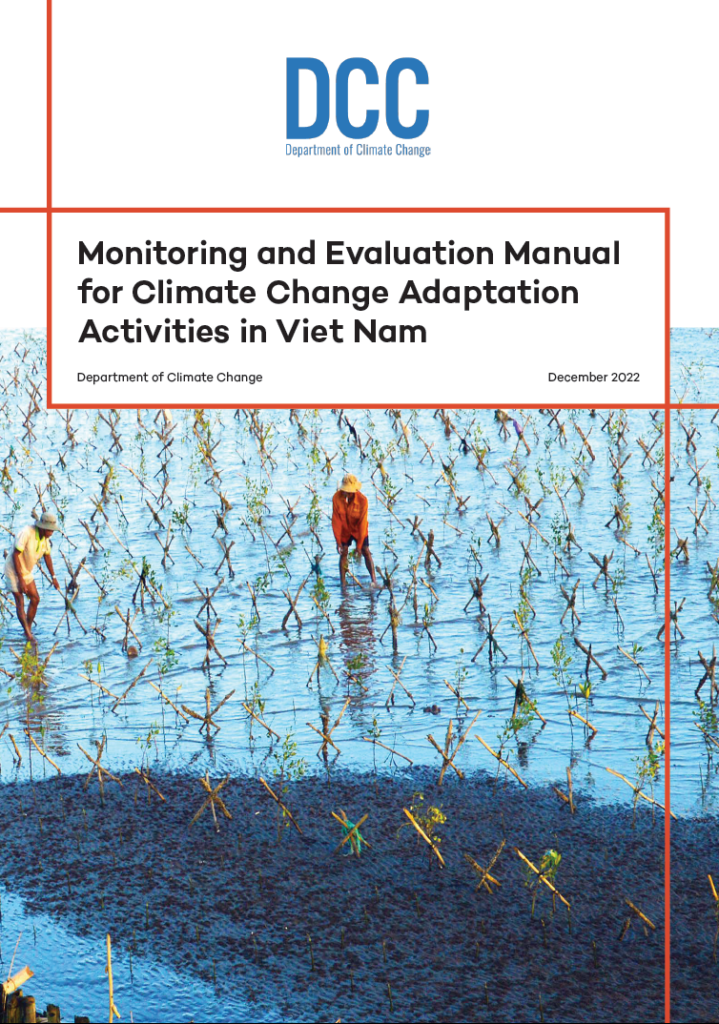 This publication is also available in Vietnamese.
The national monitoring and evaluation (M&E) system for climate change adaptation activities was issued by the Prime Minister of Viet Nam in Decision No.148/ QD-TTg, dated January 28, 2022. This system groups M&E contents together with specific M&E indicators of climate change adaptation activities; it also stipulates the responsibilities of ministries, ministerial-level agencies, and provincial-level People's Committees in organizing the implementation. The M&E system aims to monitor and evaluate progress and achieved results of adaptation activities, provide information to track the achievement of national adaptation goals and international commitments, and improve the effectiveness of adaptation activities and state management of adaptation to climate change.
This M&E manual for climate change adaptation was developed to help ministries and localities implement the M&E system; provide guidance to ministries and localities to monitor and evaluate climate change adaptation activities within their management scope; develop an annual general report on the M&E of adaptation activities; support capacity building; and support the management, coordination, and effective implementation of climate change adaptation activities in Vietnam. The manual is intended for agencies and organizations that monitor and evaluate climate change adaptation activities at the central and provincial levels, as well as advising and managing staff on climate change responses in ministries and localities.
Related content
Publisher: Government of Viet Nam