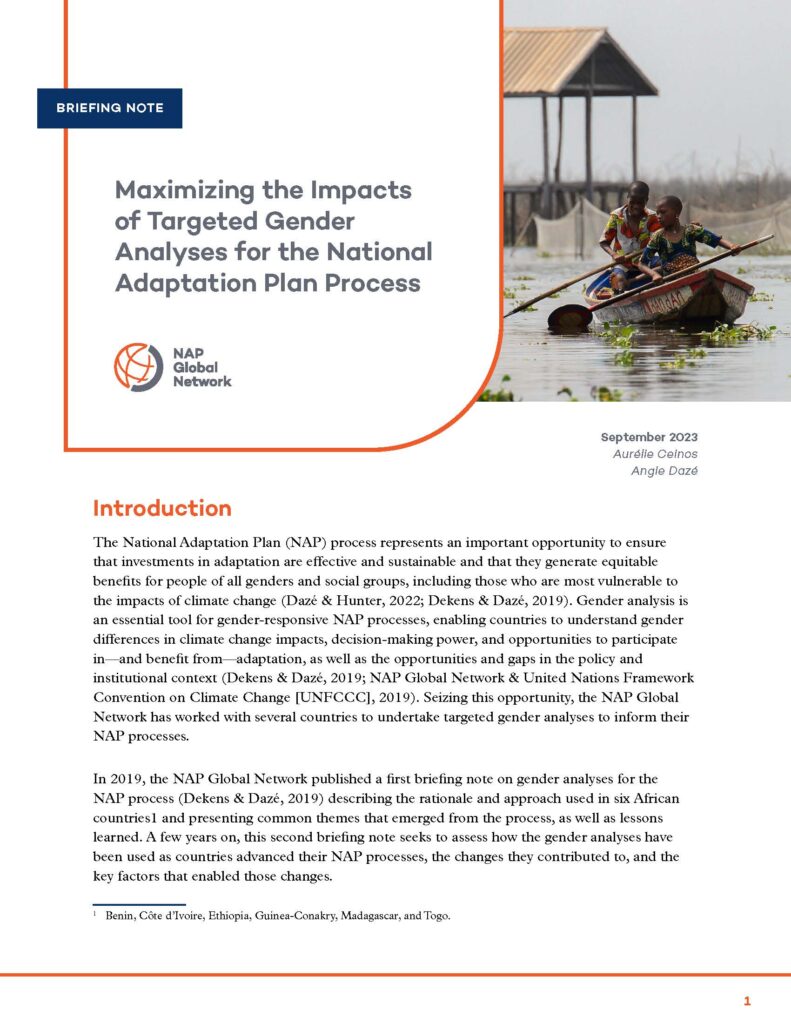 Gender analysis is an essential tool for gender-responsive National Adaptation Plan processes, enabling countries to understand gender differences in climate change impacts, decision-making power, and opportunities to participate in—and benefit from—adaptation, as well as the opportunities and gaps in the policy and institutional context. Seizing this opportunity, the NAP Global Network has worked with several countries to undertake targeted gender analyses to inform their NAP processes.
This briefing note seeks to assess how gender analyses have been used as countries advanced their NAP processes, the changes they contributed to, and the key factors that enabled those changes. This assessment focuses on a sample of nine countries that have undertaken gender analyses for their NAP processes since 2017, including five of the six countries covered in the first briefing note, as well as four analyses that were subsequently completed.
In sharing these reflections, we aim to demonstrate the value of targeted gender analysis in promoting adaptation action that is gender responsive, while also documenting learning that may be useful for other countries undertaking gender analysis for their NAP processes.
Related content
Publisher: International Institute for Sustainable Development