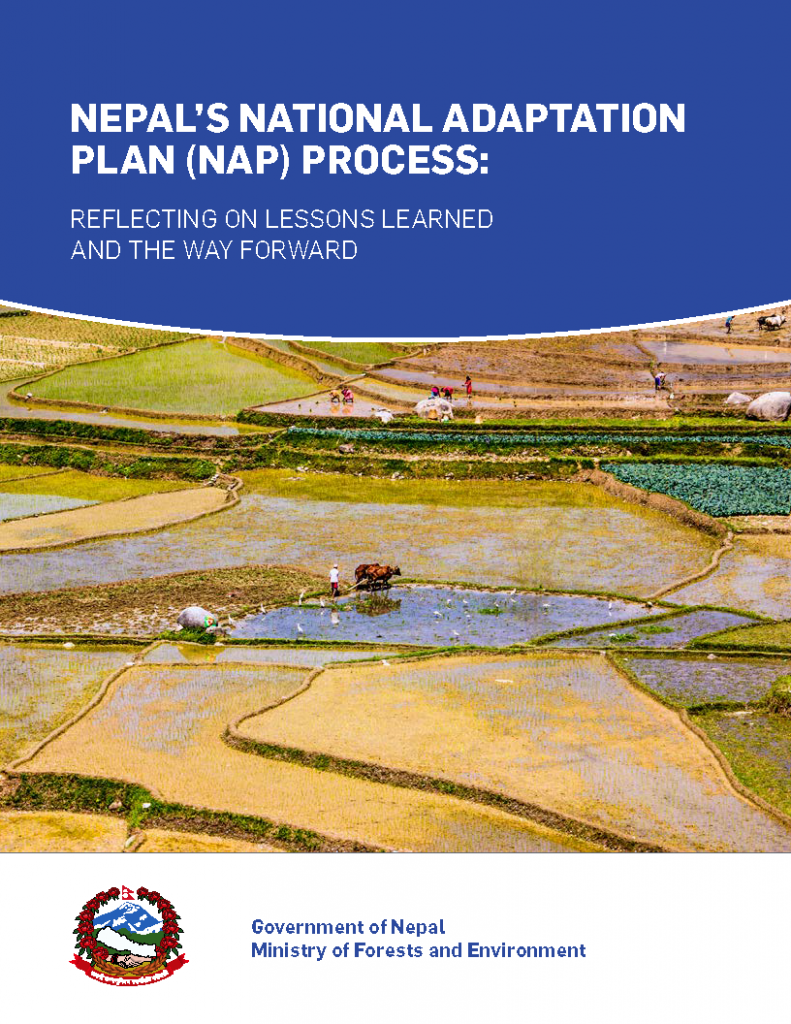 Nepal is in the formulation phase of its National Adaptation Plan (NAP) process, which aims to reduce the country's vulnerability to climate change and to facilitate the integration of climate change adaptation in policies, programs and activities across sectors and levels.
This report reflects on Nepal's NAP process so far, at a time when the process is shifting to a new phase, with readiness support from the Green Climate Fund (GCF). In addition to informing the coming steps of Nepal's NAP process with concrete practice examples, the report aims to share learning from Nepal's experience with other countries.
This report was developed in response to a request by the Government of Nepal to the NAP Global Network's Country Support Hub.
Publisher: International Institute for Sustainable Development