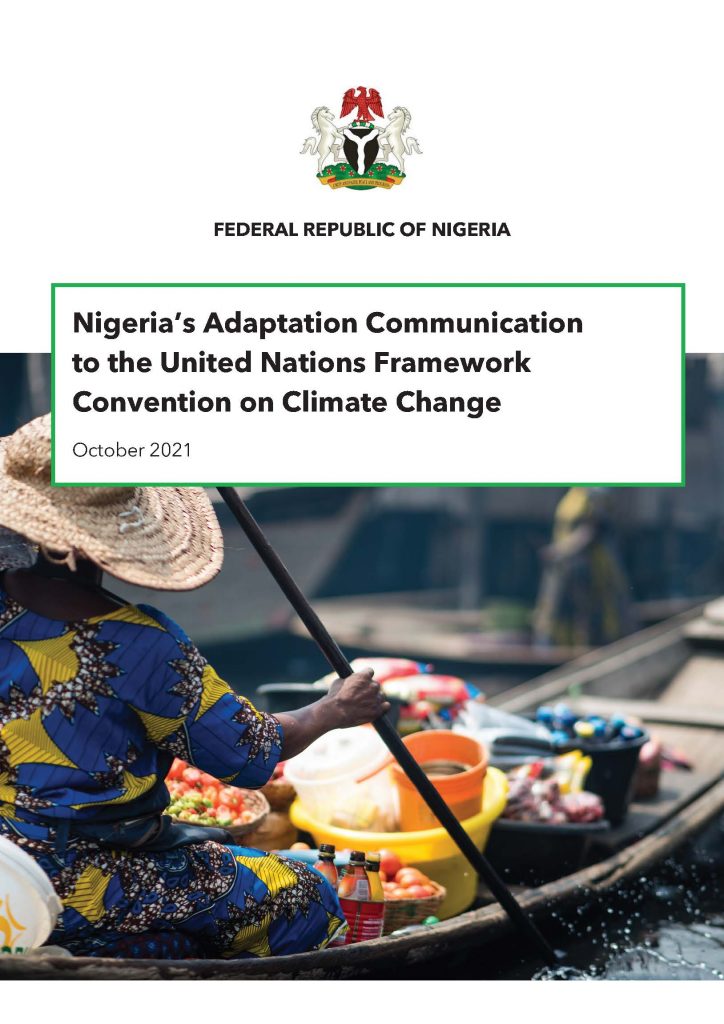 Department of Climate Change, Federal Ministry of Environment, Federal Republic of Nigeria
Nigeria's Adaptation Communication (AdCom) has been prepared using a participatory and inclusive approach to ensure comprehensive coverage of the achievements, challenges and support needed in sectors. The AdCom preparation consulted all the relevant stakeholders involved in delivering the climate change targets. The process was also gender-responsive, recognizing that women tend to bear the greater burden when it comes to the impacts of climate change, efforts were made to integrate gender considerations in a structured and systematic manner. The process also considered the exceptional roles of the civil society, the private sector, academia and donor agencies in achieving adaptation outcomes.
This AdCom will enable the increase in visibility and profile of adaptation alongside its balance with mitigation, strengthen adaptation action and support for developing countries, provide input to the global stock take, assess progress made in achieving the Global Goal on Adaptation (GGA) and enhance learning and understanding of adaptation needs and actions.
This Adcom was developed with assistance from the NAP Global Network Secretariat and the International Institute for Sustainable Development (IISD), via the financial support of the United Kingdom's Foreign, Commonwealth, and Development Office (FCDO).
Related Content
Publisher: Government of the Federal Republic of Nigeria