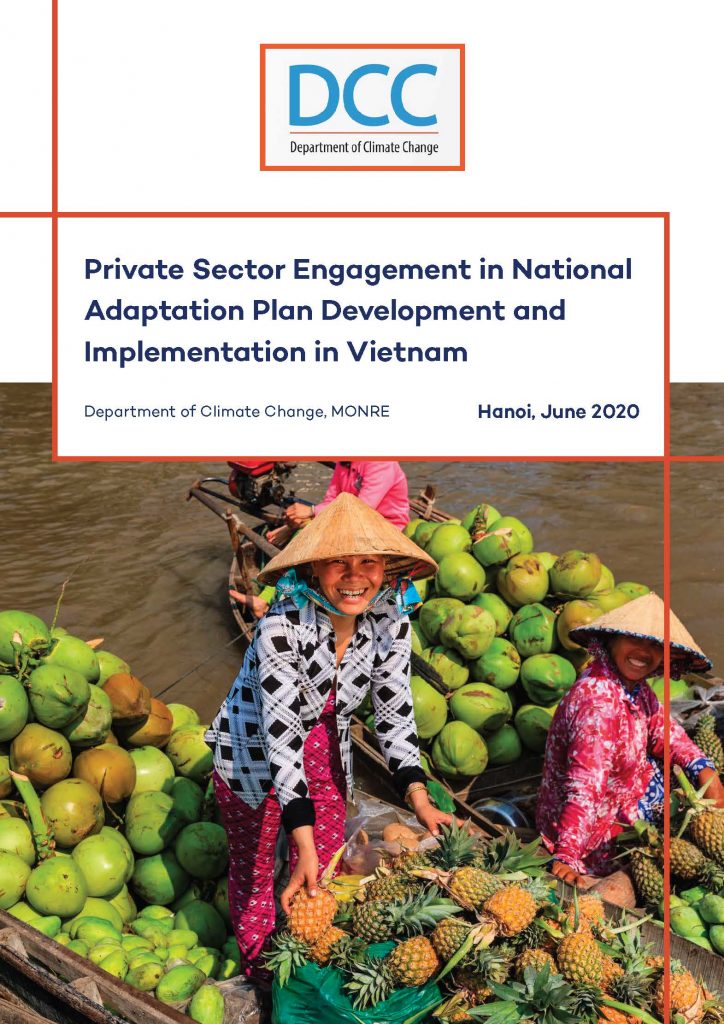 Available in Vietnamese.
Promoting the participation of the private sector in climate change activities in Vietnam is necessary in order to enhance the climate change adaptation capacity of both the private sector and the community at large.
The Ministry of Natural Resources and Environment developed a National Adaptation Plan (NAP) for the period of 2021–2030, with a vision to 2050. With the support of the NAP Global Network, a study was conducted to assess the impacts of climate change on a group of businesses representing high-risk sectors—such as agriculture and fisheries, tourism, services, and small and medium-sized enterprises—and to identify challenges and opportunities for climate change adaptation in the private sector.
On that basis, this document proposes specific strategies, solutions, and projects to encourage the private sector's active participation in climate change adaptation.
Related content:
Publisher: Department of Climate Change, MONRE