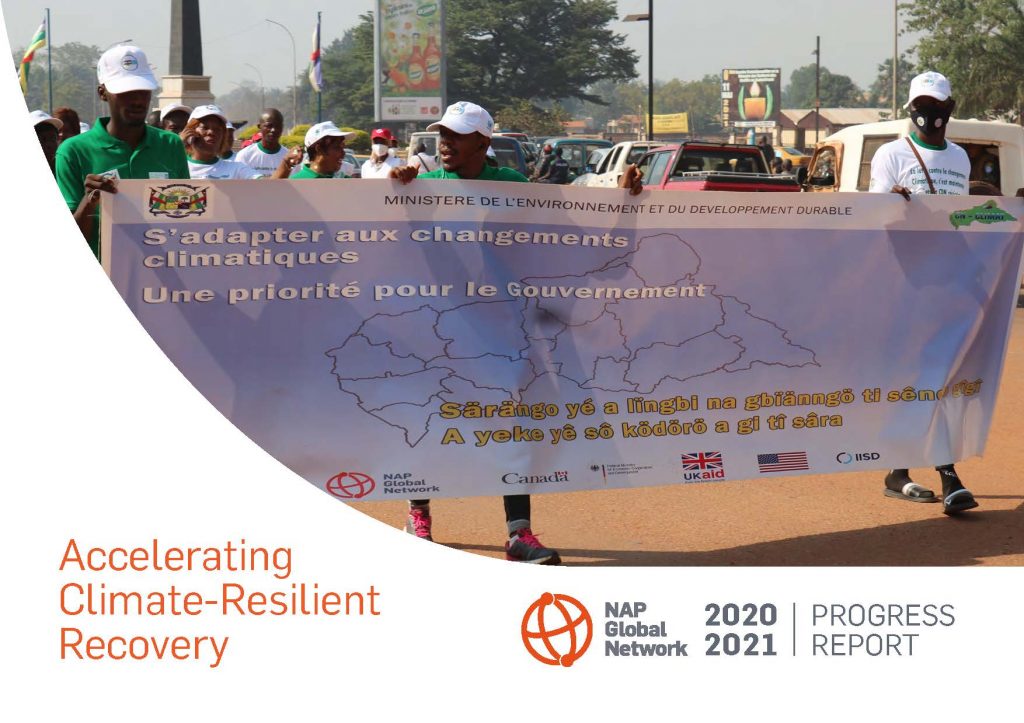 NAP Global Network Progress Report 2020-2021
As the COVID-19 pandemic continued through 2021, managing risk and building resilience remained at the top of the global agenda. As countries deal with the climate crisis in tandem with the COVID-19 crisis, the resilience-building measures prioritized in National Adaptation Plans (NAPs) offer a roadmap for resilient recovery that can address these multiple risks.
This progress report on the NAP Global Network's activities from December 2020 to November 2021 highlights our work to support developing countries' efforts on national adaptation planning and action.
Publisher: International Institute for Sustainable Development (IISD)