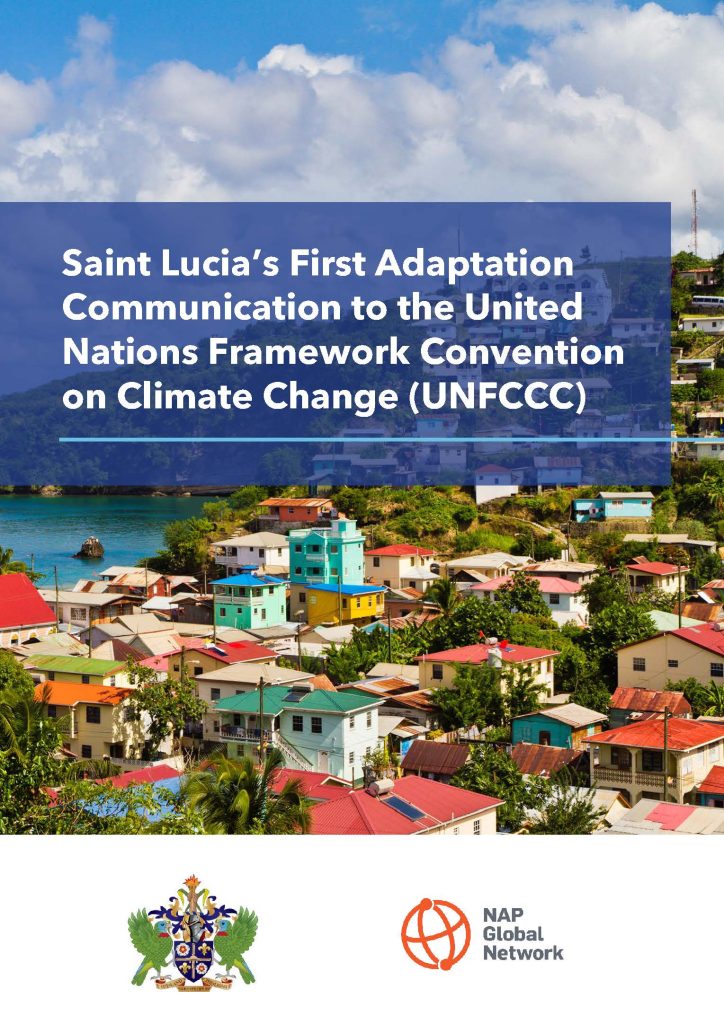 The island of Saint Lucia is vulnerable to climate change due to three main conditions: (a) its small geographical area, which accounts for the fact that disasters take on country‐wide proportions; (b) its location in one of the highest-risk areas of the planet, being situated in the tropical cyclone belt and directly exposed to the forces of the oceans, as well as facing disaster risks that include high volcanic and seismic activity; and (c) its dependence on a few sources of income (primarily, the agriculture and tourism sectors) for a substantial part of its GDP.
To facilitate effective mid- and long-term climate adaptation planning and to enable the integration of climate change adaptation considerations into all relevant policies and programmes and development planning, Saint Lucia initiated its National Adaptation Plan (NAP) process in 2017, culminating in the publication of Saint Lucia's 2018–2028 NAP, which has recently undergone an initial review of progress for the first 3 years of its 10-year term.
This Adaptation Communication (AdCom) sets out in some detail Saint Lucia's progress and continuing needs in climate adaptation. Much has been achieved through the country's NAP process, noting that the latter was launched after the adoption of Saint Lucia's Climate Change Adaptation Policy (CCAP) and submission of Saint Lucia's first Nationally Determined Contribution (NDC), both in 2015.
Related resources:
Publisher: Government of Saint Lucia