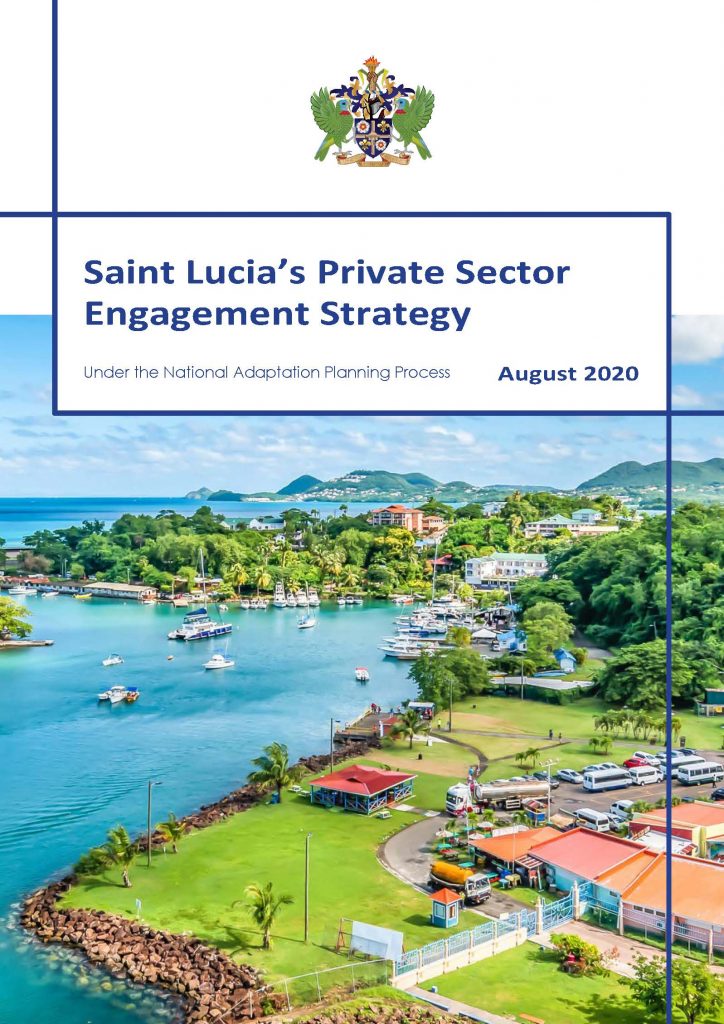 Under the National Adaptation Planning Process
Small island economies, like that of Saint Lucia, are even more vulnerable to climate shocks due to the nation's coastal nature, limited production capacity, and general paucity of resources. Adapting and building resilience to climate change is, therefore, critical to safeguarding Saint Lucia's past and future sustainable development gains.
Adopted in 2018, the National Adaptation Plan (NAP) stressed the need for broad societal participation to achieve its objectives, including from the private sector, whose involvement and investment are essential for the stages between adaptation planning and implementation.
This document identifies the objectives of private sector engagement in NAP financing and implementation, maps the relevant components of the Saint Lucian private sector for consideration of engagement modalities, and addresses how the public sector can encourage private sector engagement and investment in climate change adaptation.
Related content:
Publisher: Government of Saint Lucia