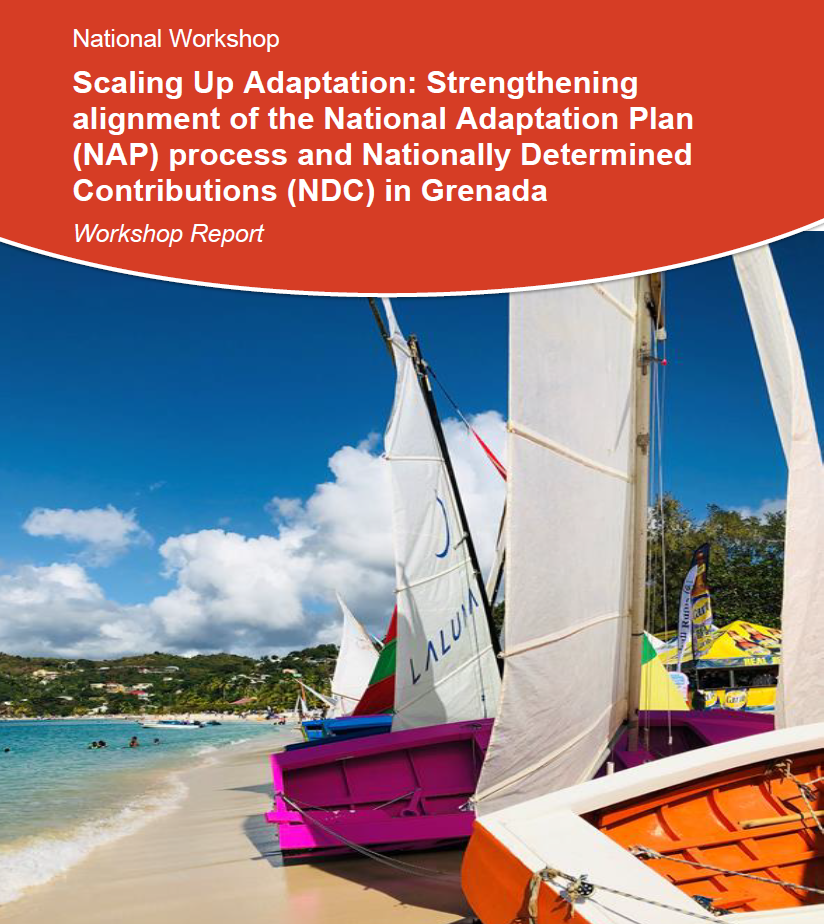 Grenada is among the Small Island Developing States that need to adapt to the changing climate and make the necessary shift to long-term integration of adaptation into national development planning. Grenada is now in the process of developing its Nationally Determined Contribution (NDC) strategy and seeks to explore approaches to scale up and advance implementation of its adaptation needs and goals.
The national workshop, Scaling Up Adaptation: Strengthening Alignment of the National Adaptation Plan (NAP) Process and the Nationally Determined Contributions (NDC) in Grenada, took place on January 31 and February 1, 2019. The event brought together approximately 35 representatives from the Government of Grenada and civil society to address the following objectives:
Increase the overall understanding of potential linkages and alignment between the NAP process and the NDC among key national stakeholders.
Undertake a guided country self-assessment to explore and identify the objectives of alignment for Grenada and potential entry points and key actions to strengthen alignment between the NAP process and the NDC.
Promote dialogue and exchange of views between workshop participants with respect to perspectives and expectations in relation to the opportunities, challenges, strengths and weaknesses of linking the NAP and the NDC in Grenada.
Publisher: International Institute for Sustainable Development (IISD)