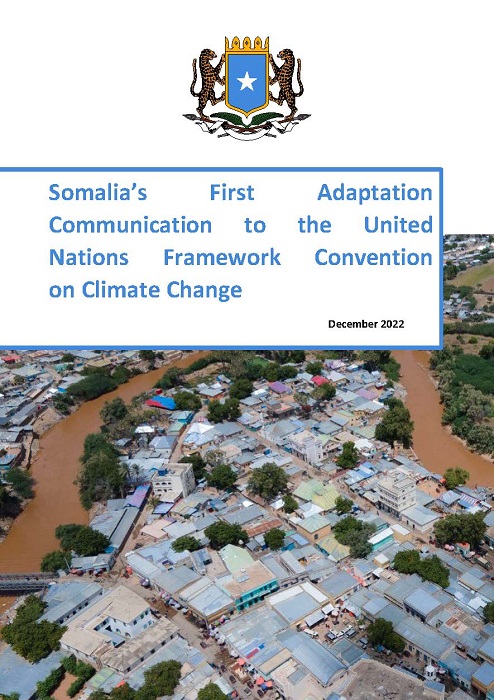 Somalia's Adaptation Communication (AdCom) is a report designed to reflect the country's adaptation progress, priorities, and needs going forward. The purpose of the AdCom is to:
Strengthen adaptation action and enhance resilience to the impacts of climate change;
Increase the visibility and profile of adaptation globally and nationally;
Improve learning and understanding of adaptation needs and responses throughout Somalia and the region;
Enhance resource mobilization for adaptation action in the country; and
Provide input to the synthesis report of the Global Stocktake under the Paris Agreement.
This AdCom, informed by the Paris Agreement and related decisions, provides information on the national circumstances that underpin Somalia's adaptation efforts, the progress it has made on adaptation, its adaptation priorities and plans, and the support it needs from the international community. The report was informed by an extensive review of existing literature, including national documents, as well as stakeholder consultations and validation.
Publisher: Federal Government of Somalia