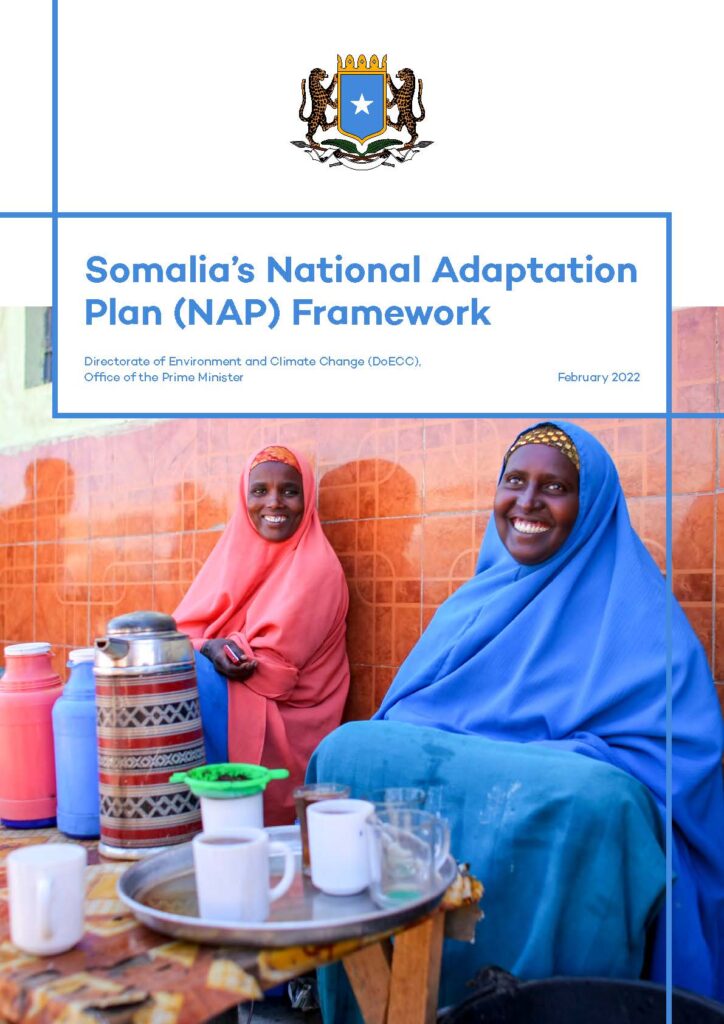 Somalia is highly vulnerable to climate change and variability. Climate change effects, including frequent and intense droughts and floods, are wreaking havoc on the already fragile country. Without effective and well-coordinated response measures, these effects are likely to exacerbate existing vulnerabilities and reduce the people's livelihood options, which in turn may have negative impacts on stability and security in Somalia.
The purpose of this NAP Framework is to guide and advance Somalia's NAP process in a way that addresses and aligns the medium- and long-term adaptation needs of the country in a coherent and coordinated manner. Through this process, guided by the vision, objectives, principles and coherent next steps of the NAP Framework, the country will aim to maximize the benefits of the recently launched NAP Readiness Project and other adaptation efforts to increase Somalia's resilience.
This framework also aims to align the NAP process with existing policies and strategies, including those regarding peacebuilding, conflict, and gender equality, and with adaptation research.
Publisher: Government of Somalia