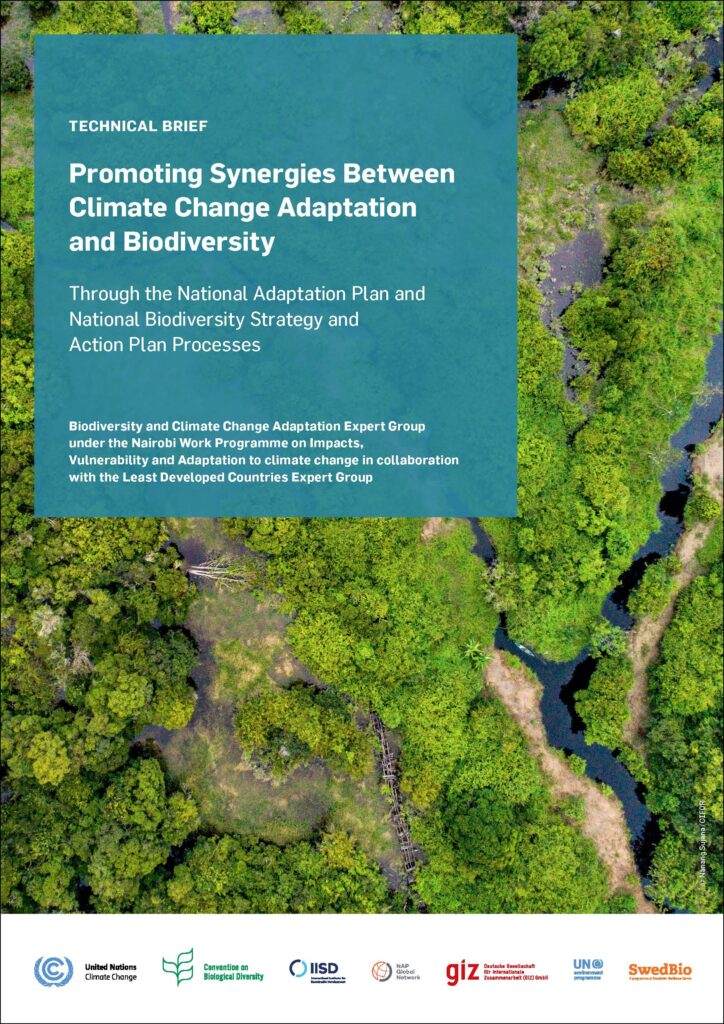 Countries around the world are grappling with the far-reaching and sometimes irreversible impacts of climate change and biodiversity loss. Exploring and building synergies between climate and biodiversity strategies at the domestic level will be pivotal for the achievement of the United Nations Framework Convention on Climate Change (UNFCCC), the Paris Agreement, and the Convention on Biological Diversity (CBD), as well as the Sustainable Development Goals.
A good strategy for realizing these synergies is the integrated implementation of both the UNFCCC and the CBD parties' commitments at the national level. This requires domestic policy coherence and joint action across the design, financing, implementation, and review of (and reporting on) National Adaptation Plans (NAPs) and National Biodiversity Strategy and Action Plans (NBSAPs). Promoting synergies between the two processes provides a pivotal opportunity for national policy-makers to consider how they can best coordinate their efforts so that climate adaptation and biodiversity actions become mutually reinforcing.
This technical brief, which has been published as a supplement to the NAP technical guidelines, reviews the interconnections between biodiversity and climate change adaptation and explores the potential to foster synergies between the processes to formulate and implement NAPs and NBSAPs. This will be underpinned by highlighting practical entry points and lessons learned from case study examples on effective coordination and joint implementation of climate change adaptation and biodiversity actions at the national level. It targets country-level CBD and UNFCCC focal points and technical staff of ministries who are engaged in the planning and implementation of NAPs and NBSAPs.
Related resources
Publisher: United Nations Framework Convention on Climate Change