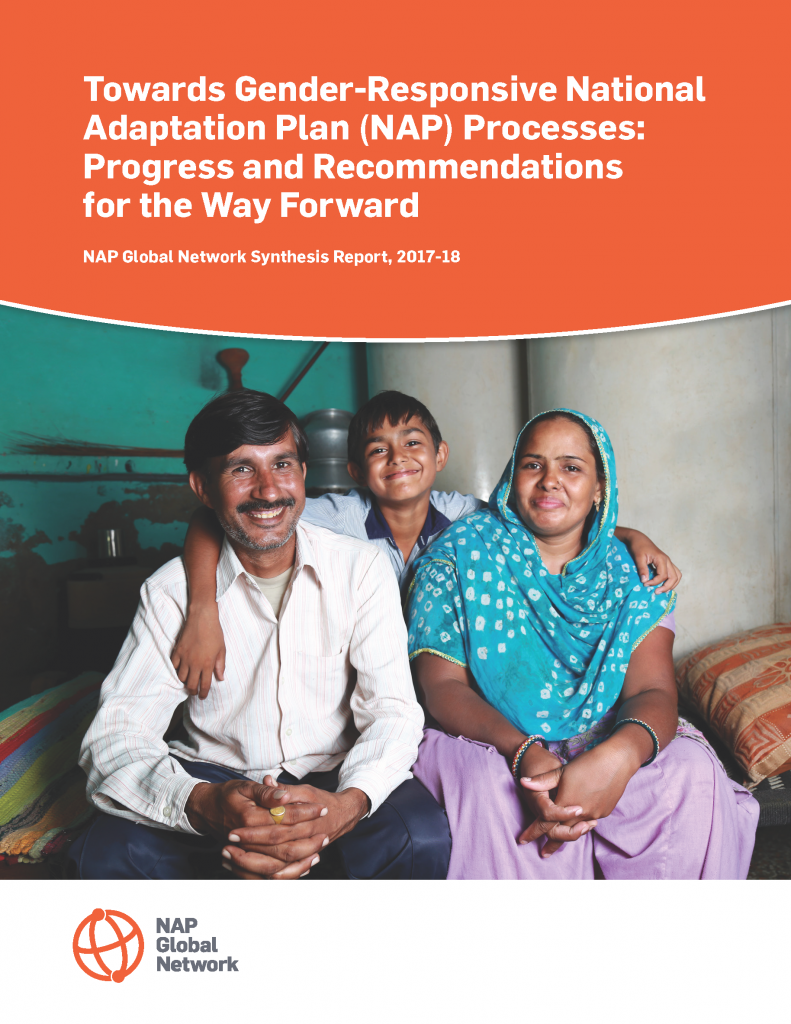 This report presents an analysis of progress on integrating gender considerations in NAP processes.  It is based on a review of completed NAP documents available on NAP Central at the end of January 2018, as well as data collected directly from country NAP teams. Based on this analysis, we draw out lessons learned to date and identify common themes across countries.
The aim of this synthesis report is to help countries engaged in NAP processes who are interested in pursuing gender-responsive approaches, regardless of what stage of the process they are. The report may also be of interest to development partners who are providing capacity development and technical support to adaptation actors involved in NAP processes.
Explore more Network resources on gender-responsive NAP processes.
Publisher: International Institute for Sustainable Development (IISD)