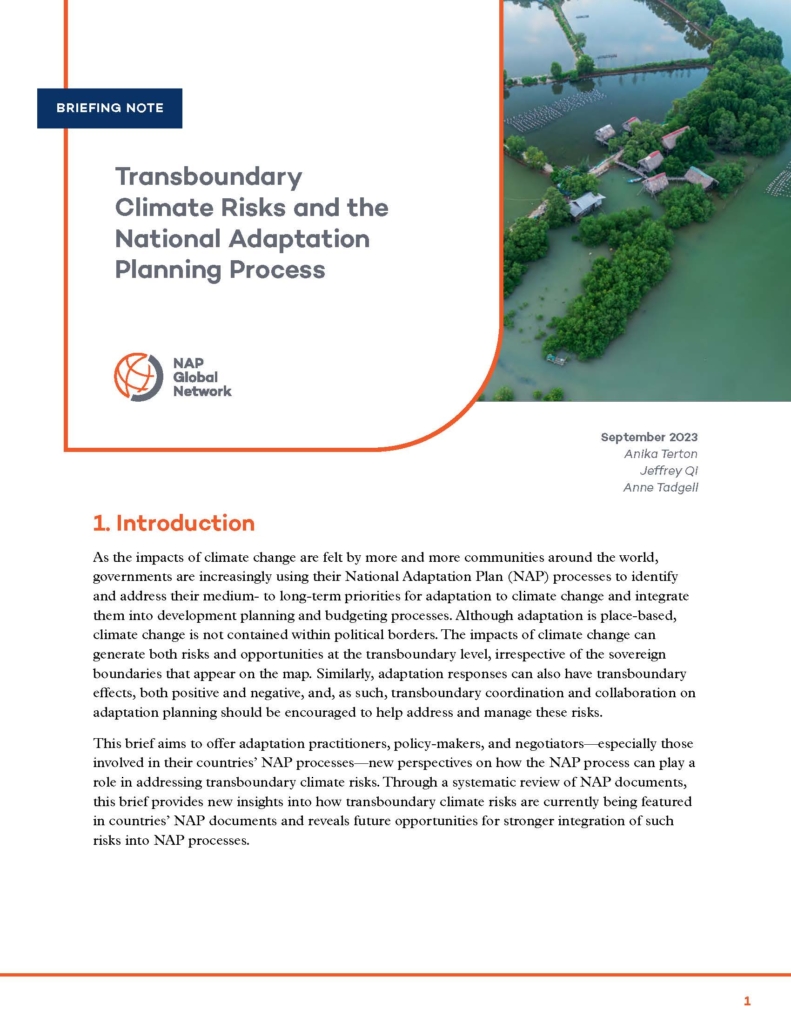 As the impacts of climate change are felt by more and more communities around the world, governments are increasingly using their National Adaptation Plan (NAP) processes to identify and address their medium- to long-term priorities for adaptation to climate change and integrate them into development planning and budgeting processes.
Although adaptation is place-based, climate change is not contained within political borders. The impacts of climate change can generate both risks and opportunities at the transboundary level, irrespective of the sovereign boundaries that appear on the map. Similarly, adaptation responses can also have transboundary effects, both positive and negative, and, as such, transboundary coordination and collaboration on adaptation planning should be encouraged to help address and manage these risks.
This brief aims to offer adaptation practitioners, policy-makers, and negotiators—especially those involved in their countries' NAP processes—new perspectives on how the NAP process can play a role in addressing transboundary climate risks.
Publisher: International Institute for Sustainable Development