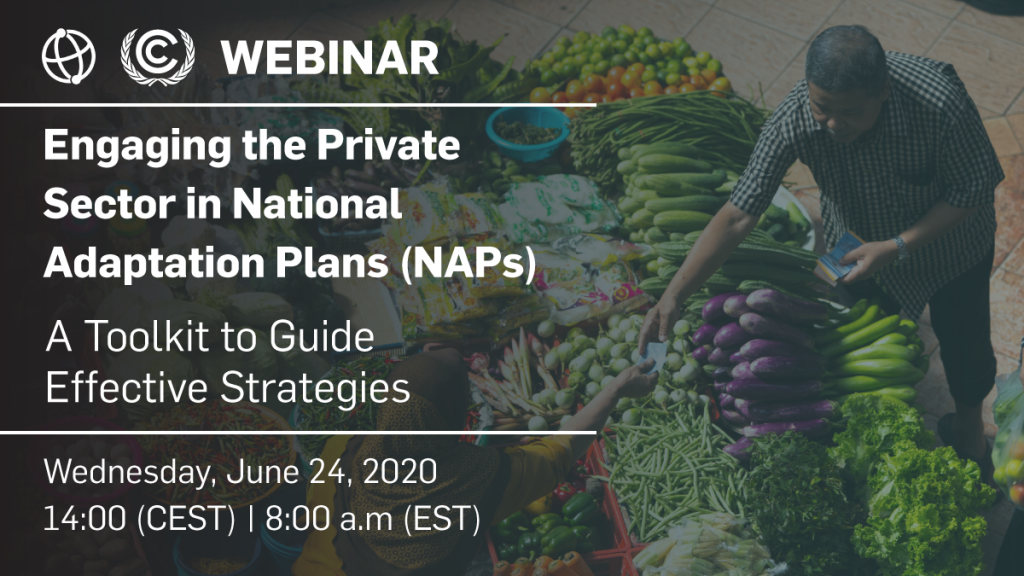 Webinar Recording | Webinar Slides | Related Resources
The private sector plays an important role in the success of any National Adaptation Plan (NAP), so recognizing how to best engage local businesses and larger stakeholders in the NAP process should be prioritized.
That's why we partnered with the UNFCCC Adaptation Committee to develop a Toolkit for Engaging the Private Sector in National Adaptation Plans (NAPs): Supplement to the UNFCCC Technical Guidelines for the NAP Process – a guiding document designed to help governments strategically engage private sector actors in their country's NAP process.
To provide a run-through of this toolkit, our policy advisors took participants of the webinar through an exercise that required their input at five important junctures of a case study. The majority votes made by participants impacted the direction of the story, as they collectively played the role of a government worker responsible for the NAP process in a sunny and totally made-up island nation.
Co-hosted by the NAP Global Network and the UNFCCC Adaptation Committee, this webinar demonstrated the versatile nature of the toolkit, as well as its applicability.
Webinar Recording
Webinar Slides
Related Resources