Elevating Women's Voices in Climate Change Adaptation Through Visual Storytelling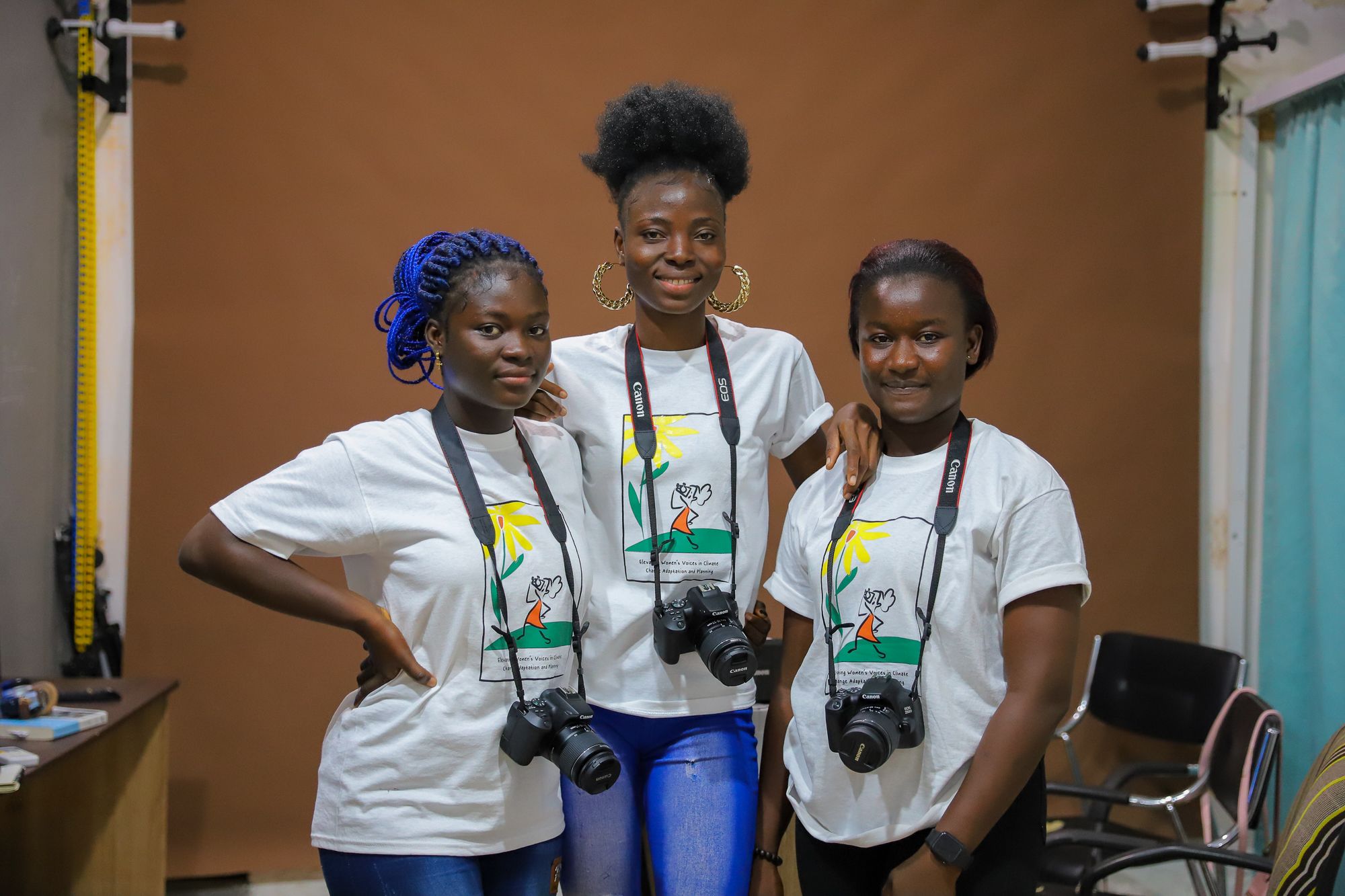 The voices of women who are on the frontlines of climate change are consistently underrepresented in decision making. For National Adaptation Plan (NAP) processes to be effective in enabling gender-responsive and locally led adaptation, they must be built on a foundation of diverse knowledge and inclusive decision making.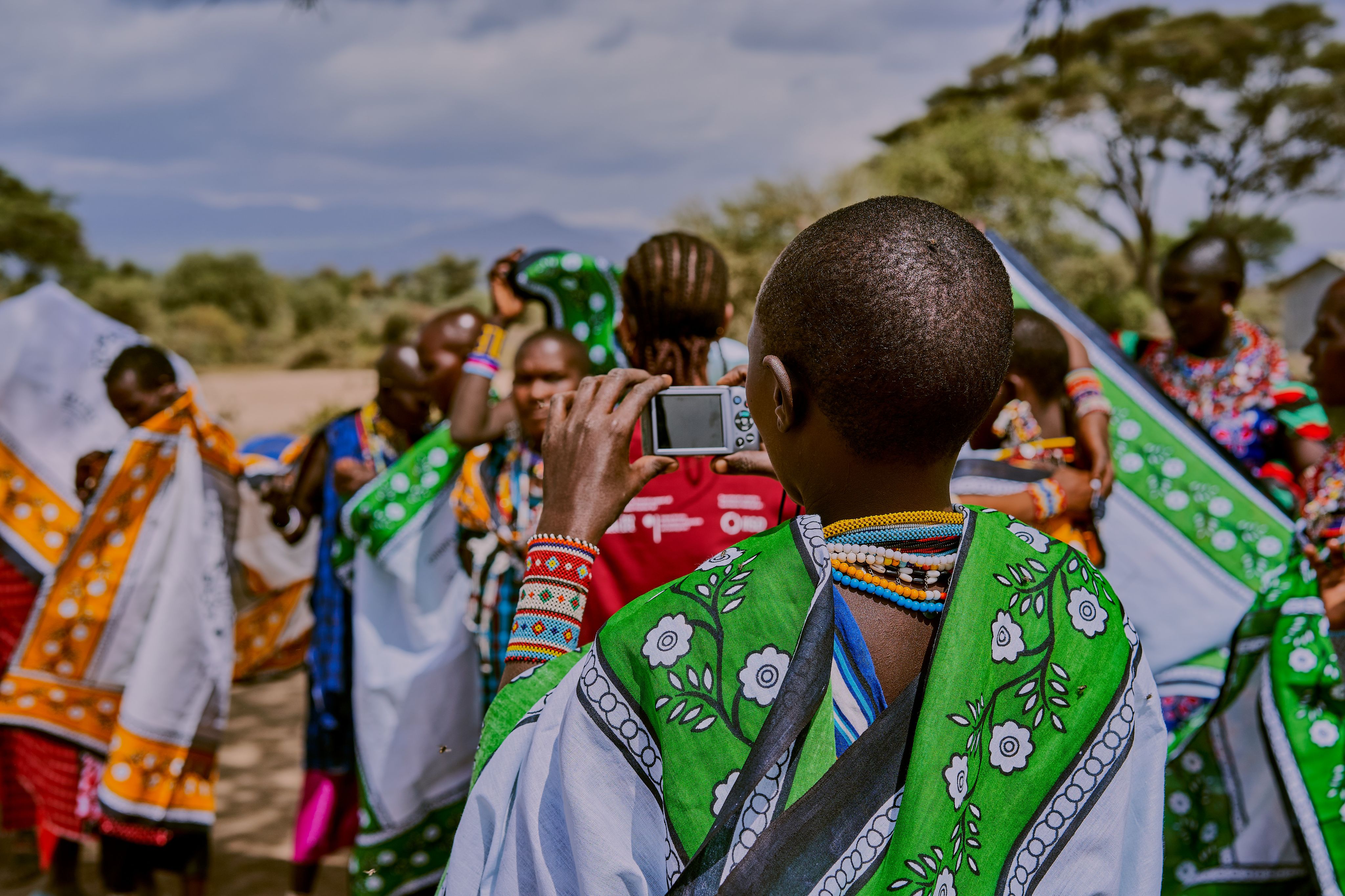 Mrasha Leiyo, alumni of Lensational's programmes in Esiteti village, Kenya, documents the commencement of the programme with a new cohort of Indigenous women in Amboseli. Lensational/ Brian Siambi(Trainer)
Mrasha Leiyo, alumni of Lensational's programmes in Esiteti village, Kenya, documents the commencement of the programme with a new cohort of Indigenous women in Amboseli. Lensational/ Brian Siambi(Trainer)
Our Initiative
Unique photography and storytelling programs in Kenya and Ghana are well underway.

The NAP Global Network launched these programs with Lensational on International Women's Day 2021 to amplify the voices of underrepresented women in NAP processes by equipping motivated trainees with digital cameras and providing participatory photography and storytelling training with a specific focus on climate change adaptation and resilience.

The visual stories developed through the training program will be shared with climate change adaptation decision-makers at the national level during dedicated workshops and exhibitions in Accra and Nairobi toward the end of the year.

This presents a unique opportunity to ignite dialogue on the priorities for NAP processes, bringing the perspectives and experiences from these women in front of policy-makers and pushing for more gender-responsive and locally led adaptation action.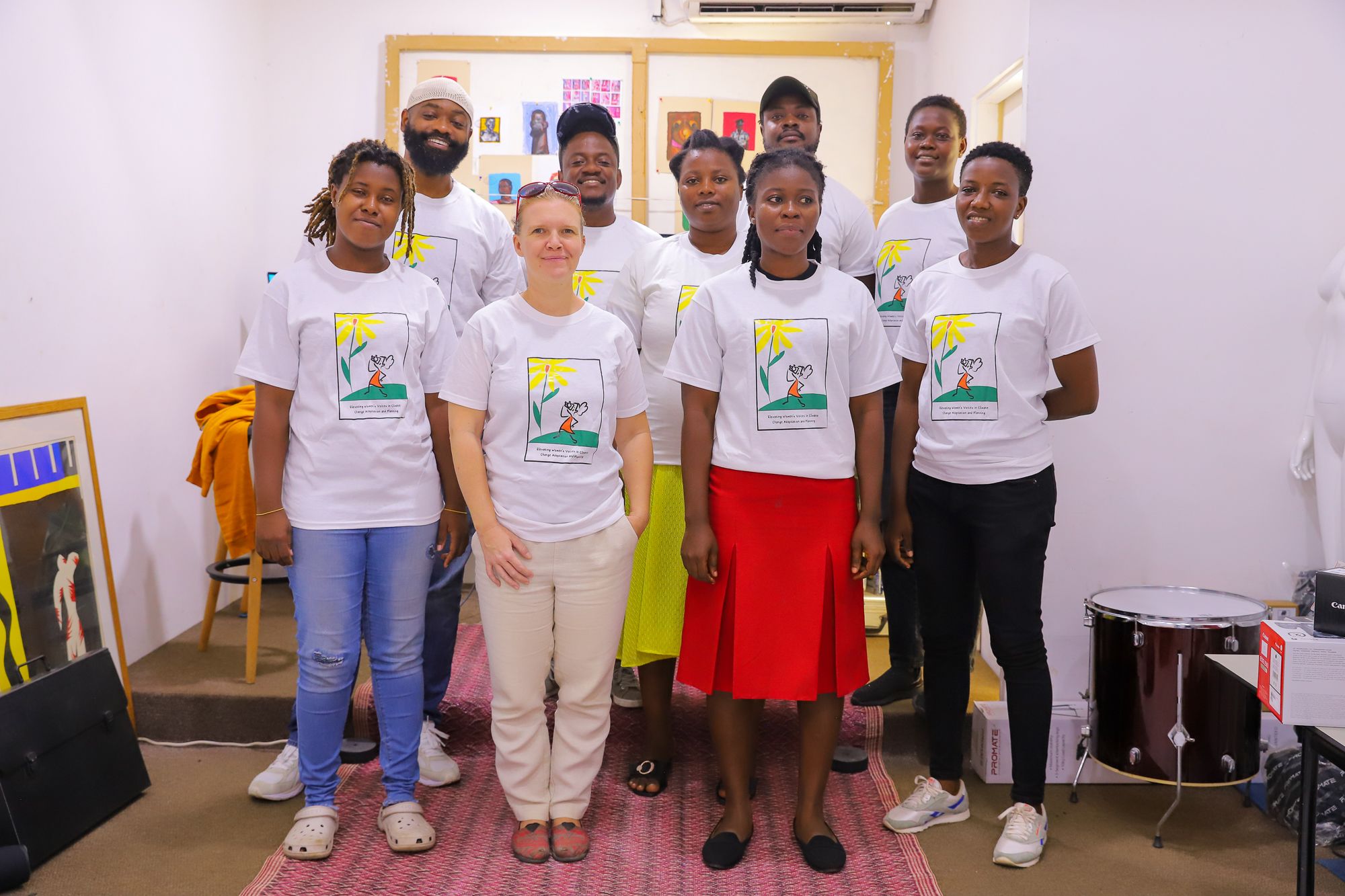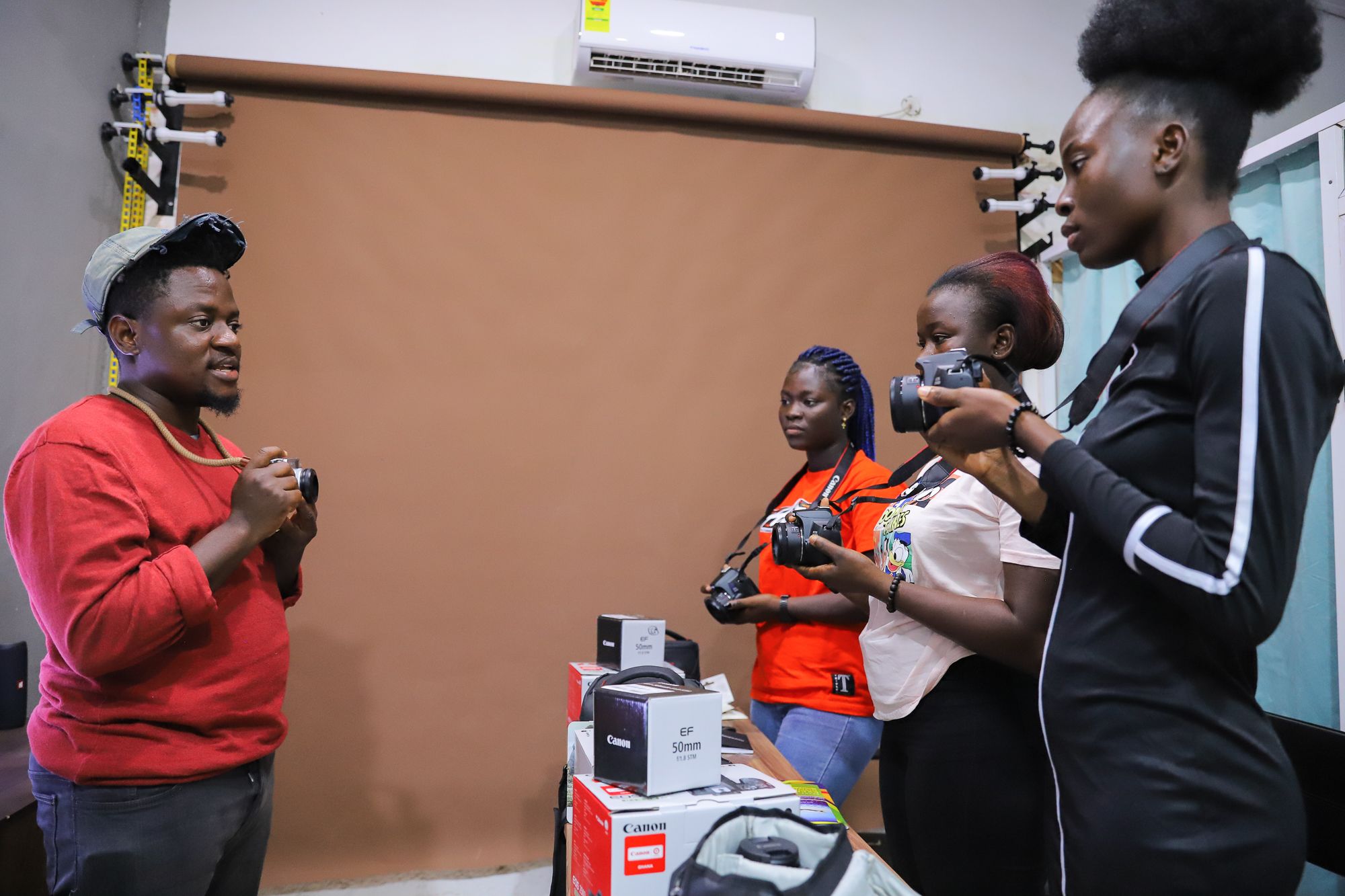 "There are so many factors that differentiate how climate change is experienced by different groups and communities. Sadly, these same differences affect how information and resources are distributed to empower or enable these very communities and groups, in particular women, to build their resilience. Our hope is that this project will further the efforts in bridging these gaps of disparity."
The Training Process

Photographers have been mentoring seven trainees in each country, covering different regions and environments that face unique climatic challenges. In Ghana, the trainees represent diverse contexts, from the capital city of Accra, to the coastal town of Ada, to Tamale, in the arid northern region. The trainees in Kenya all belong to Maasai communities and hail from different localities in the southeast of the country, including Loita, Susawa Town, Narok, and Amboseli, which is in the rain shadow of Mount Kilimanjaro.

Over the past months, the trainees have been learning how to use their cameras, familiarizing themselves with the technical specificities while also thinking about the stories of climate change and resilience that they are keen to share with decision-makers.

Trainers are using different methods, such as collaborative workshops, one-on-one mentoring, and creative assignments to give participants the guidance and freedom to explore and engage with these issues through their lenses.

In the process, they have triggered valuable conversations within their communities. The training has inspired women in Kenya who feel as though their voices are unheard by those who make decisions that impact their lives, whether directly or indirectly. In Ghana, the trainees are already raising awareness among their relatives about the impact climate change is having close to their homes.

Photo 1: Photographer and Lensational Ghana programme facilitator Francis Kokoroko in a hands-on session with participants at a workshop on photography and climate change adaptation in Tamale, Ghana (from left to right: Jennifer, Dorcas, Francis, Berlinda). Credit: Dennis Nipah
Photo 2: A photography mentee, Catherine Pilalei, points her camera at livestock at a distance during a practical training session at a workshop on climate change adaptation and planning in Amboseli, Kenya. Lensational/ Esther Tinayo (Amboseli Trainee)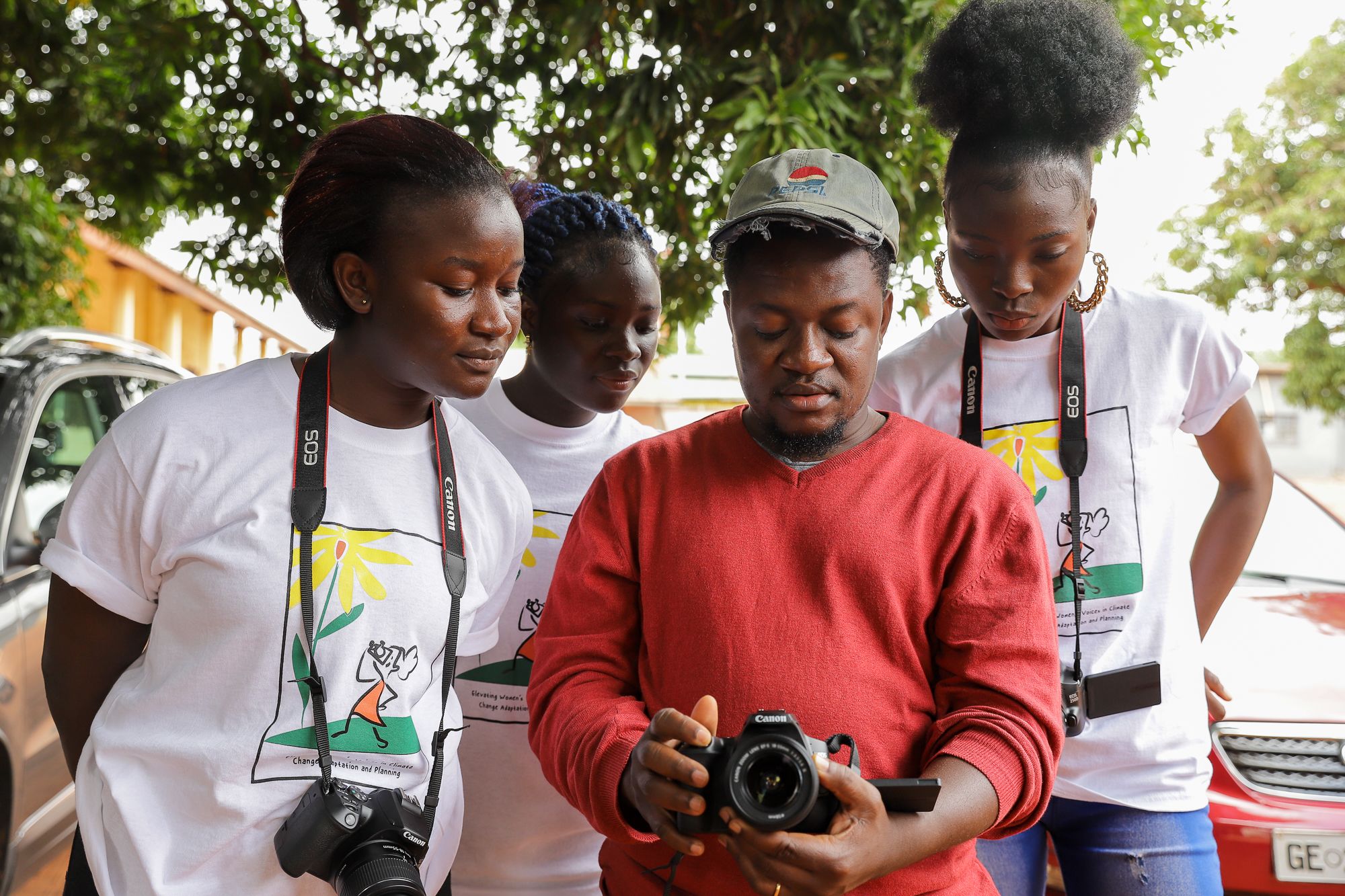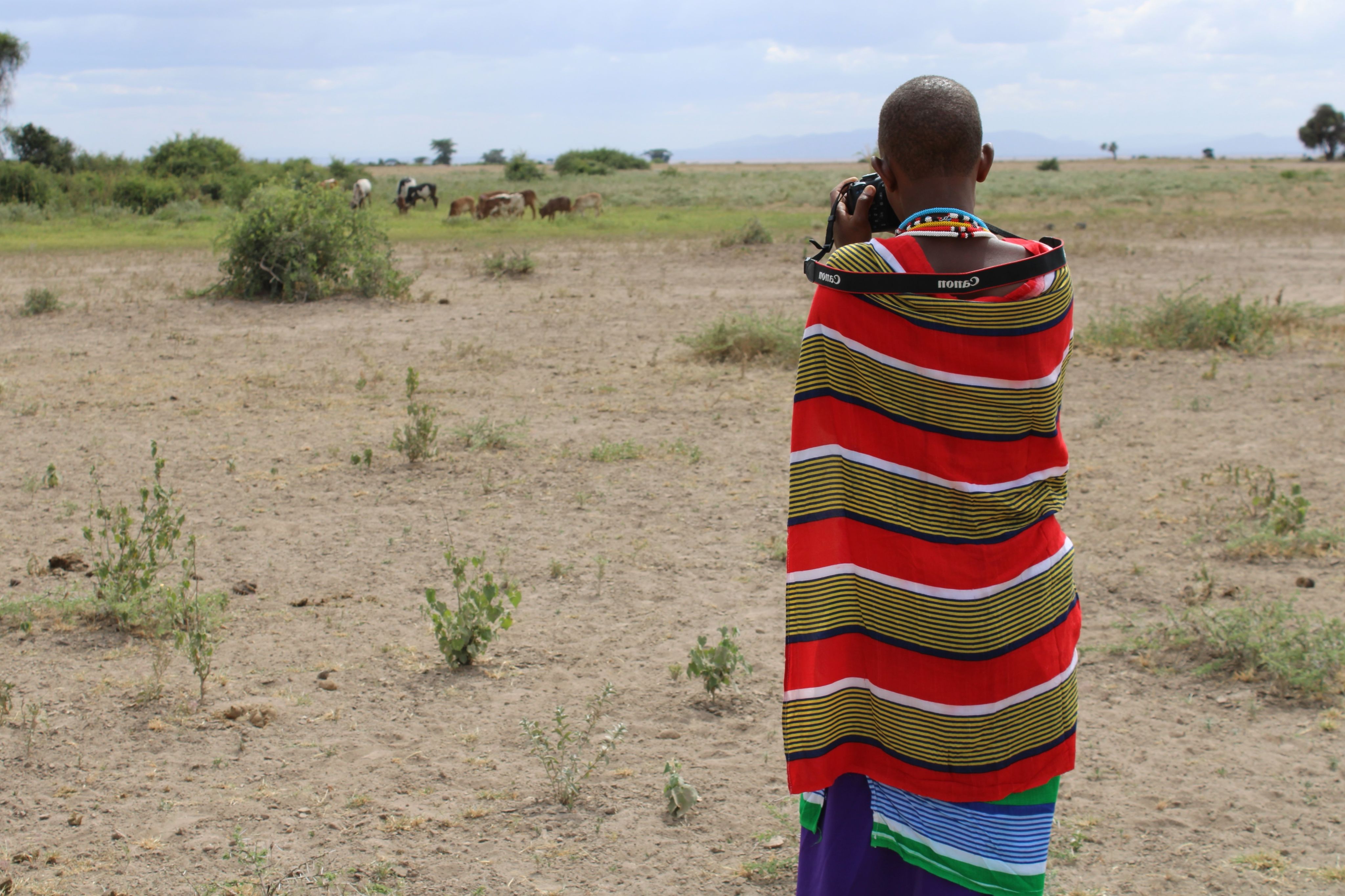 "I feel inspired to document stories of people in my community and how climate change is affecting their livelihoods, how do they take care of their families, how they are being displaced. My story will be a documentary that will make room for reference and history for tomorrow's generation"
There have also been a number of invaluable interventions from experts to accompany the training programs. This includes Patricia Nying'uro, Principal Meteorologist at Kenya Meteorological Department (who shared her thoughts on the experience on LinkedIn), and Joshua Amponsem from Green Africa Youth Organization (GAYO) in Ghana, who have helped the participants understand the science of climate change and how it relates to their own experiences.
Sharing Their Stories With Decision-Makers

As government officials working on climate change adaptation are preparing to participate in the 2021 United Nations Climate Change Conference (COP 26) in Glasgow, our group of trainees is studying and documenting their immediate surroundings, zooming in on often-overlooked issues, and thinking about ways to motivate immediate action among decision-makers.

When they return from the global negotiations, delegates will be turning their attention back to adaptation in their own countries, in particular through their NAP processes. Building on this momentum, Lensational and the NAP Global Network will organize dedicated photography exhibitions during which the trainees will showcase their photos and share their stories with the decision-makers.

The visual stories and the interactions with the newly trained photojournalists will provide adaptation actors with a roadmap for advancing the NAP process in a way that is more mindful of the impacts of climate change on the lives of women, in all their diversity. Listening and engaging with the trainees as they share their experiences and their visions for resilience could well motivate and inspire them to do more.
Photo: Mrsa Leiyo, ferries mineral salt on two donkeys, harvested from salty sand in Estiteti, across miles of land to the border of Kenya and Tanzania. This is an activity the women in this area practice in exchange for farm produce or income with farmers in Tanzania. Lensational/Leina Lalaito (Lensational Alumni, Amboseli)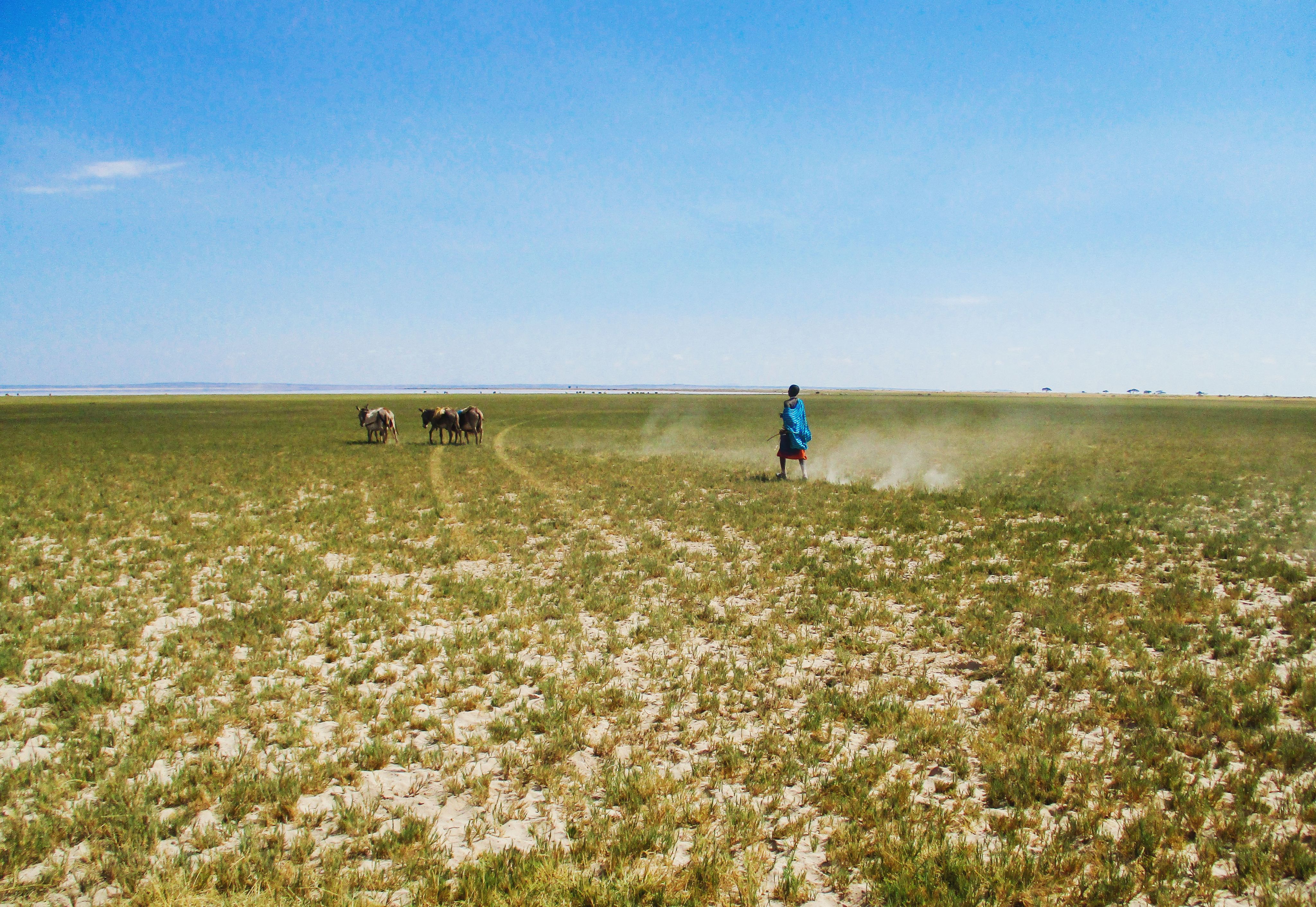 "The past couple of years have been very uncertain in terms of climate change, and the uncertainty greatly affects us as women in the way and practice of farming and taking care of livestock. As such, it's a great opportunity to be able to add our voices to not only inform the priorities of climate change adaptation and planning but also empower our communities to better prepare for resilience in an ever-changing climate."
This partnership between Lensational and the NAP Global Network was made possible through generous financial support from Global Affairs Canada.