Fiji Adapts
Climate specialists from across the globe gather to share lessons about resilience and climate adaptation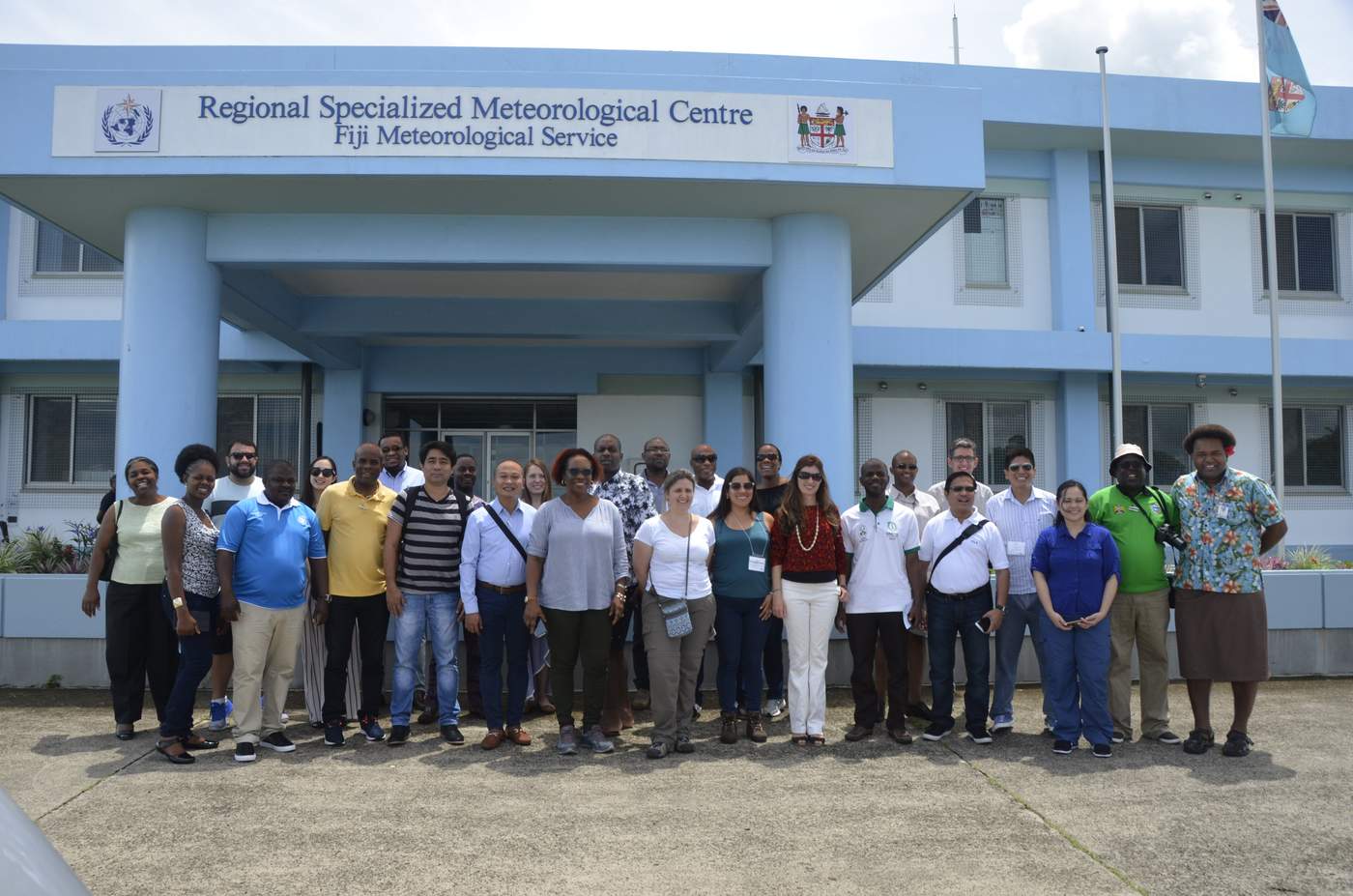 NADI, Fiji – Perched at the front of the tour bus, Eroni Bole—or "Ronnie" as he likes to be called—sang out his wisdom to an attentive group of 30 climate change adaptation specialists from 10 countries.
"I'll tell you something, family," Ronnie boomed. "Fiji is one of the most biodiverse countries in the South Pacific."
The passengers nodded in agreement. For these adaptation practitioners, attention to topics like biodiversity was paramount.
The group of delegates, from more than 20 different countries, had come together for a week-long forum on national adaptation plan (NAP) processes in Nadi, Fiji, co-hosted by the Government of Fiji and the NAP Global Network. They represented a variety of sectors and ministries—from finance and the environment to gender mainstreaming— and aimed to exchange lessons with one another about their respective countries' strategies and actions to prepare for the impacts of climate change.
Ronnie told the bus: "Family, 10 per cent of the flora and fauna found in Fiji are not found anywhere else in the world."
Sounds of apprehension and approval were murmured throughout the bus.
As part of the workshop, the adaptation specialists ventured to learn firsthand about integrated water resource management and climate-resilient agriculture in Fiji on a day trip organized and led by Vinesh Kumar, PhD Candidate for the Pacific Centre for Environment and Sustainable Development. They explored the Fiji Meteorological Service and the Legalega Research Station, and discussed how Fiji is adapting to the impacts of droughts and floods in the area.
From the helm of the bus, Ronnie—sporting a bright blue bula shirt, a traditional sulu skirt and a bright red flower tucked behind his ear—provided additional information on Fijian culture between field visits.
"It is very important that you are here, family," Ronnie insisted. "Let me tell you an unwritten rule we like to say here."
He leaned in: "Something is only yours if you share it."
Background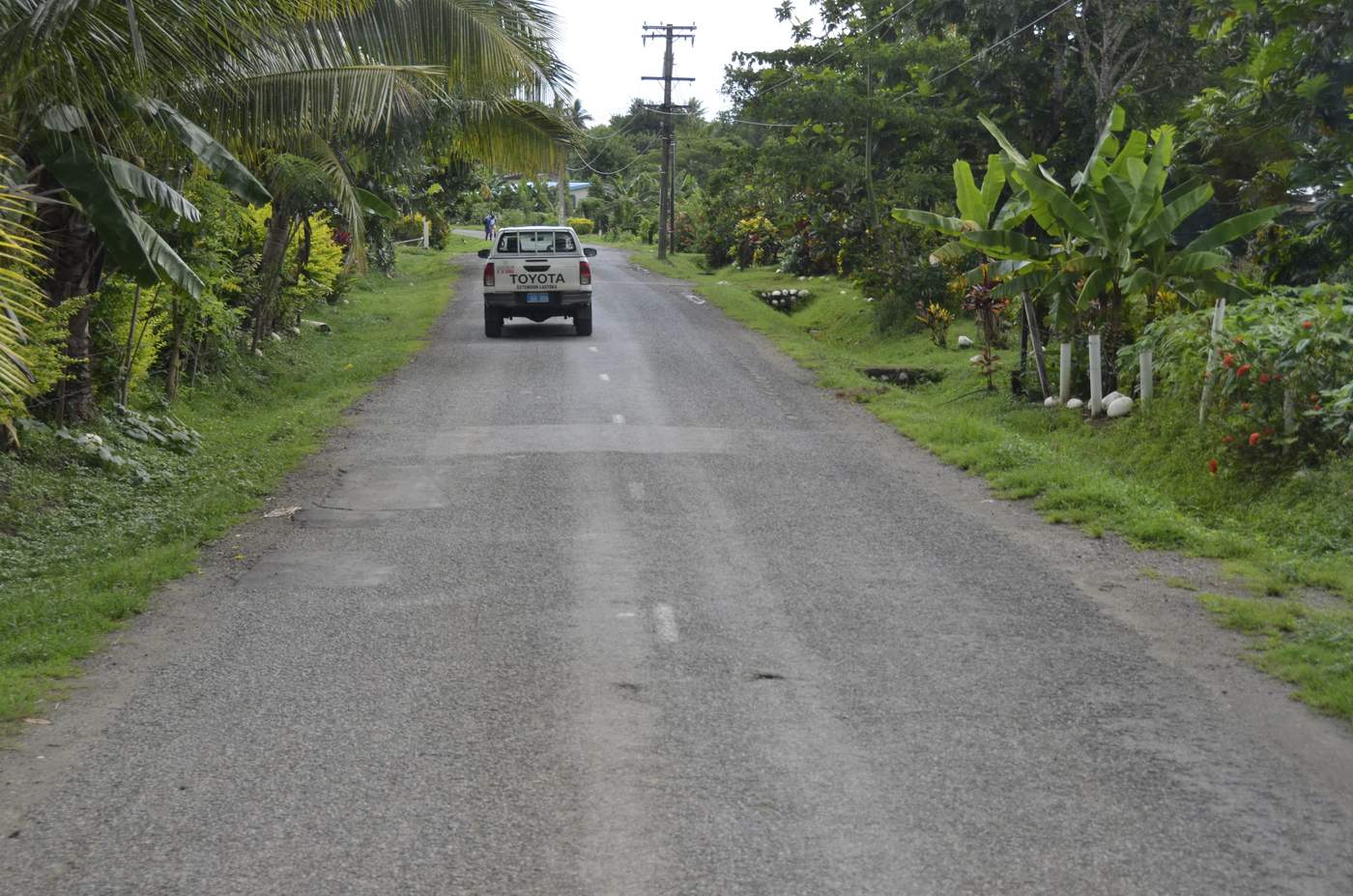 From February 5 to 9, 2018, the Government of the Republic of Fiji and the NAP Global Network brought together representatives from across the globe to share lessons with one another about resilience and climate adaptation.
As part of the NAP Global Network's Targeted Topics Forum (TTF) series, the week covered topics relating to national adaptation planning processes, including strategic communications, gender-responsive approaches, and monitoring and evaluation. The Government of Canada provided financial support for the TTF as part of its commitment to ensuring that developing countries are better prepared for—and can respond to—the impacts of climate change.
The small island state of Fiji, both a co-host and a participant of the TTF, is highly vulnerable to climate change impacts. Since 1993, the country has recorded an average sea-level increase of 6 millimeters each year, which is above the global average.
Sea-level rise in Fiji poses a threat not just to livelihoods and health, but to entire communities.
The village of Vunidogoloa, for example, relocated entirely in 2014 due to coastal inundation and saltwater intrusion attributed to sea-level rise.
Holding the TTF in Fiji was significant for participants, hosts and facilitators alike. On February 6 and 8, representatives from the TTF visited several sites around Nadi to observe climate change impacts firsthand, to learn about Fiji's approach to becoming more climate resilient and to exchange knowledge on national adaptation plans for the future.
Fiji Meteorological Services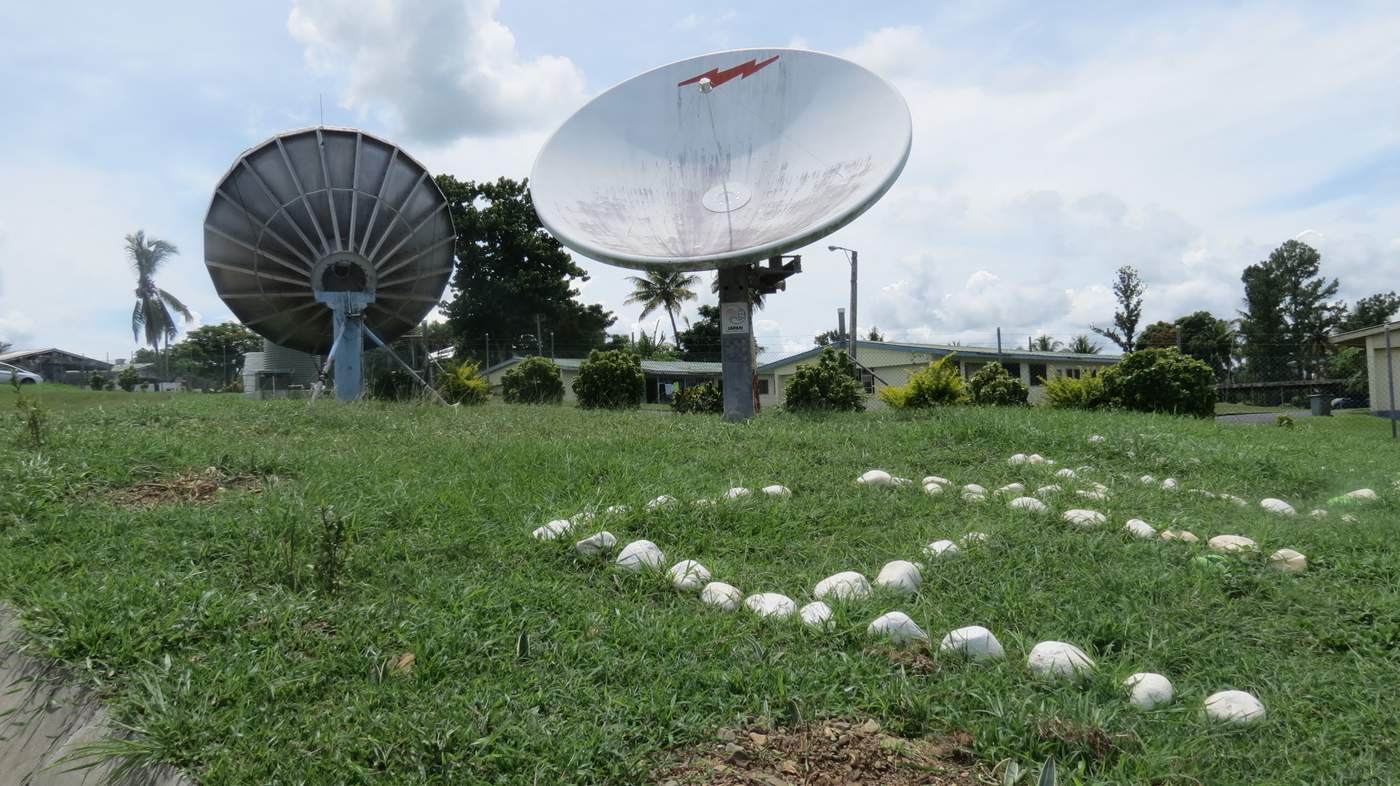 As participants exited the bus for the first stop of the day, Ronnie smiled and encouraged them to embody the bula spirit.
"Enjoy, family!" he called out, as he retreated into the bus.
The Fiji Meteorological Service (FMS), a building painted soft blue and surrounded by satellite dishes, studies meteorological, hydrological and weather-related activities in the South Pacific region. Its vision is to provide "safe and secure communities through the provision of dynamic and quality weather, climate and hydrological services." It provides weather forecasts and other services for Fiji and neighbouring Pacific island states, including Niue, Tonga, Kiribati, Nauru, Tokelau, Tuvalu and the Cook Islands. Under the World Meteorological Organization (WMO), the FMS is one of six regional associations in the world and the only one located in a developing country.
The participants explored the building, speaking to meteorologists, hydrologists and even archivists. As caretakers of climate-related data, the climate services division of FMS is currently embarking on a data rescue exercise from documents retrieved as early as the 1800s.
The FMS also provides monthly weather and climate outlooks to key stakeholders in Fiji, including the government, the electricity authority and the sugar sector. With up to 250,000 Fijians dependent on sugar growing and processing, the sector is integral to the Fijian economy as a whole. In addition, the sugar sector is especially vulnerable to droughts and floods, which occur with increasing frequency and severity in Fiji and around the world.
Delegates from the Philippines, Colombia, Mexico, Thailand and Brazil—among the top 10 sugarcane-producing countries in world—took note of the specialized weather reports to sugar stakeholders. Others from countries with high dependence on the agricultural sector, like Malawi and Kenya, asked further questions, diving deeper into the FMS's mandate and its applications.
Fielding inquiries and receiving feedback, the meteorologists and hydrologists of the FMS engaged in lively discussion over the course of an hour and a half with the group of climate practitioners from around the globe. The peers soon parted ways, however, and the meteorologists went back to their work, monitoring an incoming tropical disturbance. A few days later, Tropical Cyclone Gita made landfall on Samoa and Niue.
Droughts and Floods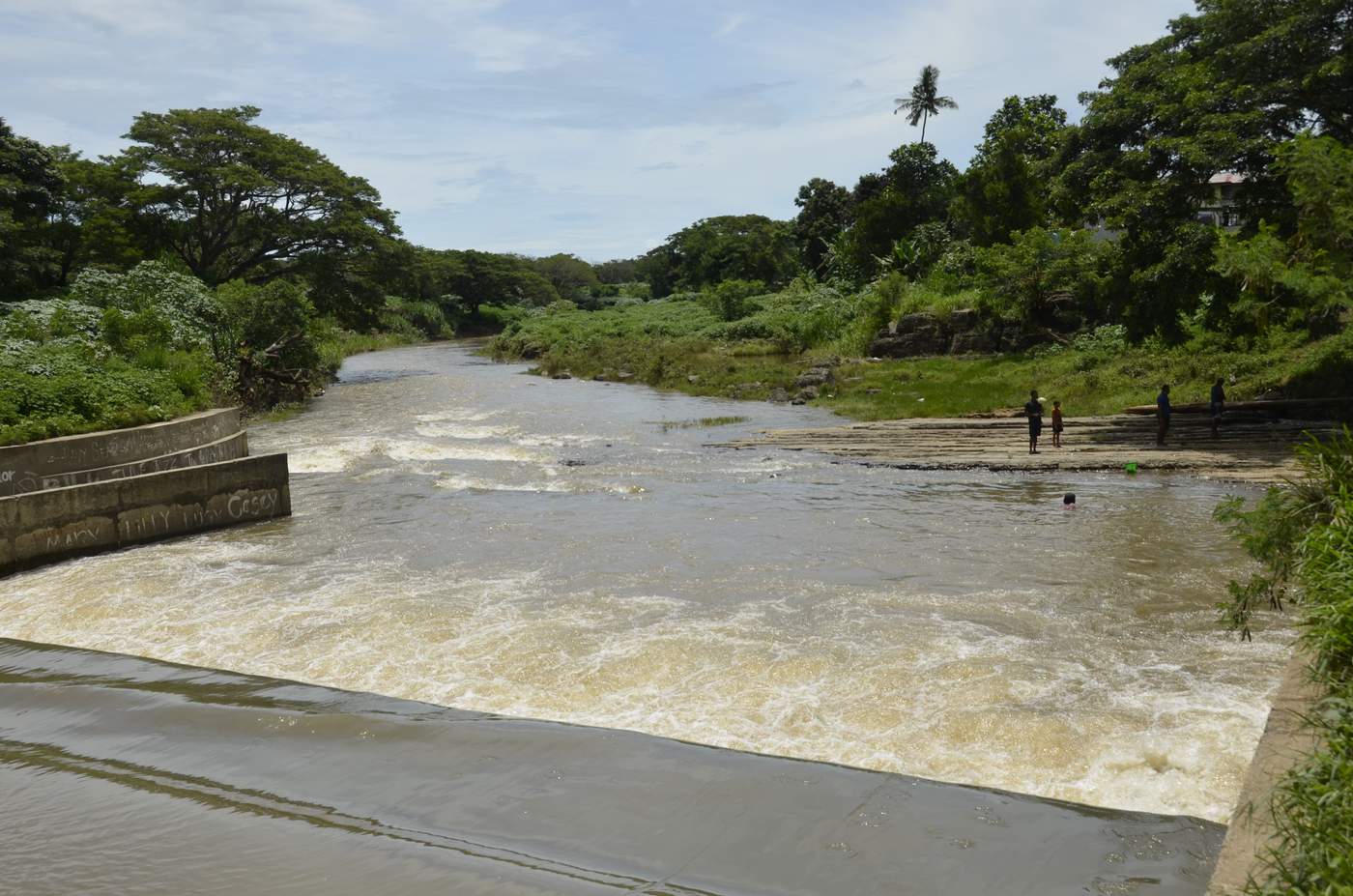 Communities across the globe are already feeling some of the more severe predicted impacts of climate change. From a rise in average sea level to global temperature increases to greater variability in precipitation rates and increasingly frequent extreme weather events, climate change impacts pose significant challenges for countries worldwide.
The most recent drought lasted 18 months, from June 2014 to December 2015. According to Vinesh Kumar from the Pacific Centre for Environment and Sustainable Development, the 2014–15 drought reduced the export of Fijian horticulture crops by 80 per cent.
Kumar outlined response measures taken against the drought, which included providing transportable water storage, supplies of animal feed and molasses, water tanks for drinking and agricultural use, and portable pumps and irrigations systems.
Fiji, like other island states with many coastal communities, is also extremely vulnerable to flooding. Nadi experienced 12 major floods in the past 20 years, the most recent occurring in the aftermath of Cyclone Winston, which wreaked havoc in February 2016. The cyclone, Fiji's worst recorded natural disaster, claimed 44 lives and caused an estimated USD 1.4 billion in damages.
To adapt to the increasing frequency and severity of flooding, the town of Nadi established the Integrated Flood Risk Management system for the Nadi River Basin. The project seeks to improve flood preparedness and integrate land and water management planning within the Nadi basin. It also established the Nadi Basin Catchment Committee, which keeps community perspectives in the discussion and keeps stakeholders well informed.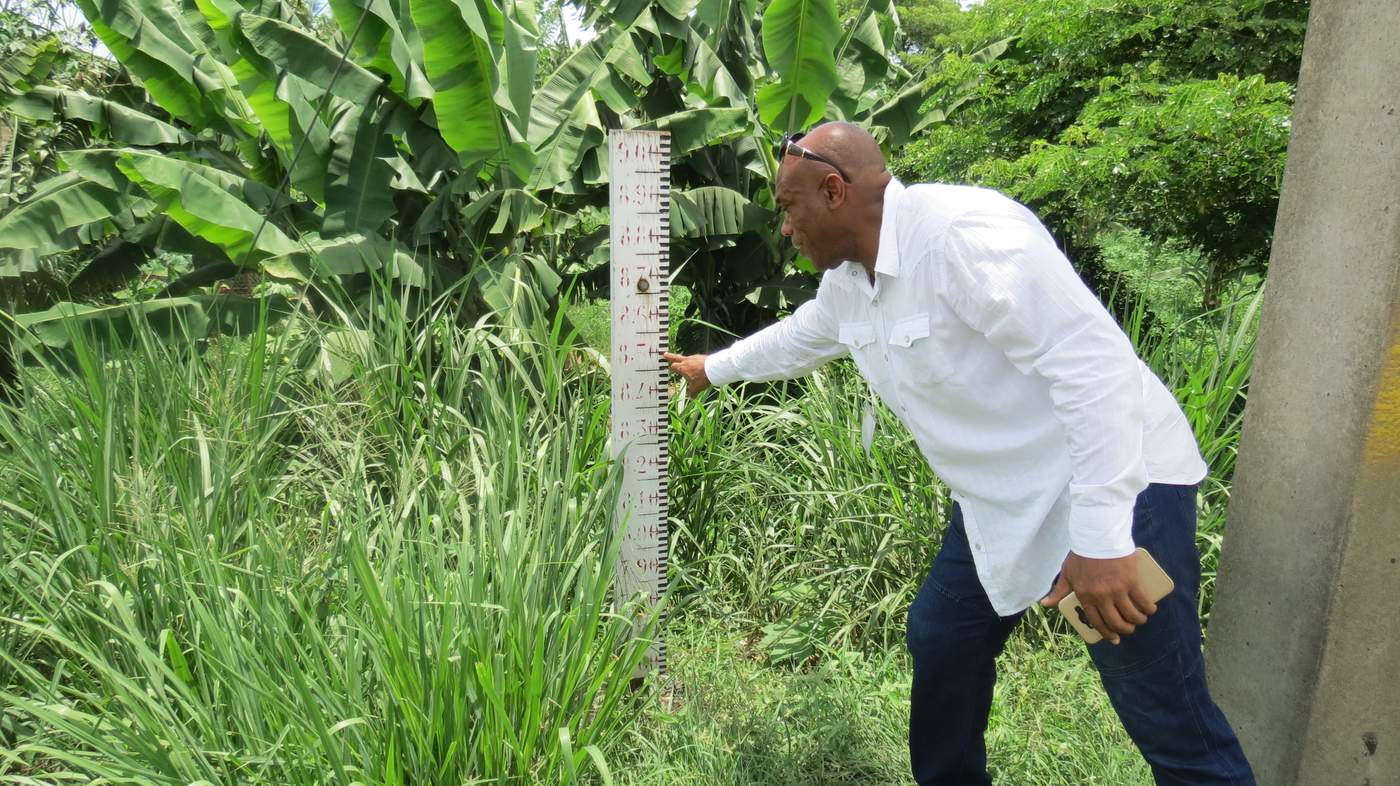 Legalega Research Station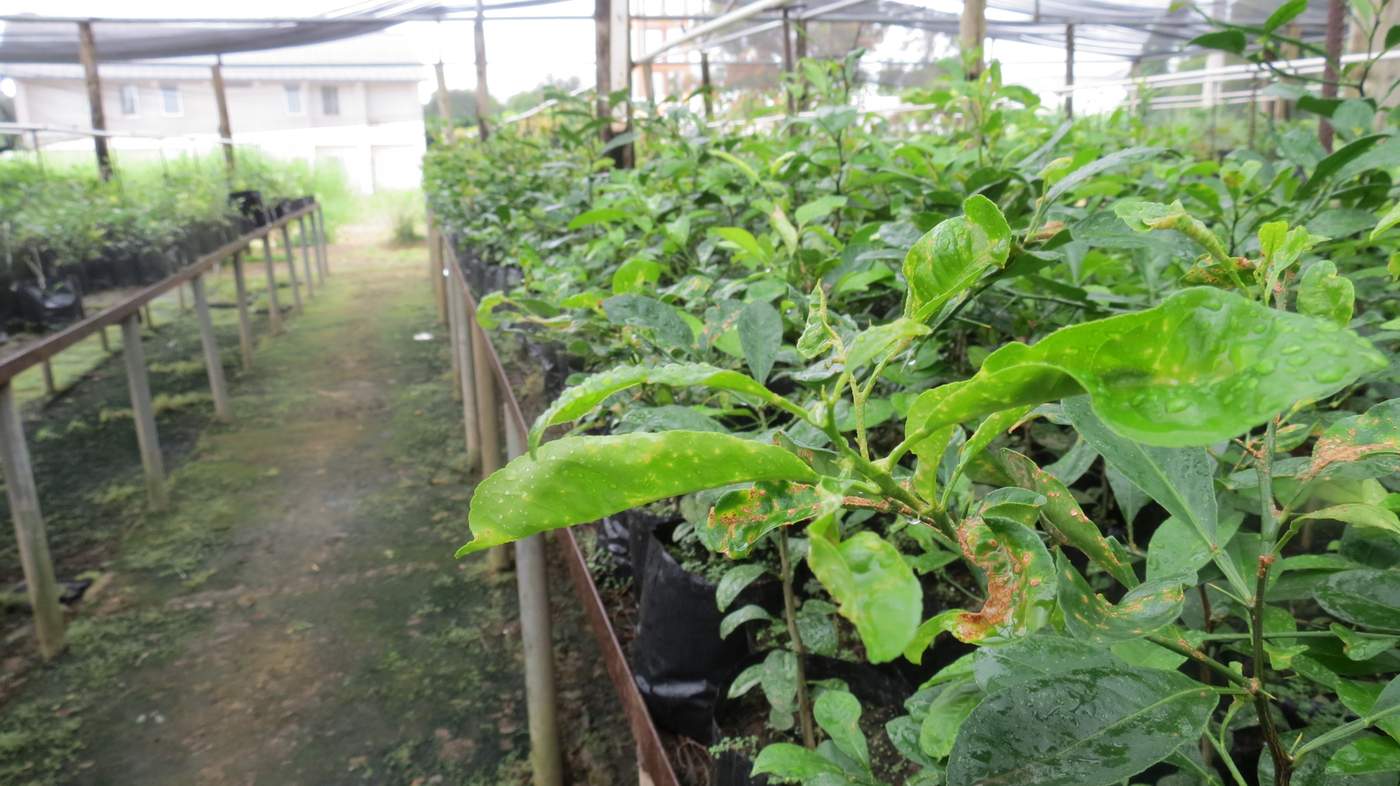 After visiting Nadi's town bridge, the Vatutu retention dam and Nadi's backroad bridge to examine the area's watershed management approach, the bus of climate adaptation specialists arrived at the Legalega Research Station.
Sitting just outside of Nadi, the Legalega Research Station was originally built in 1970 to support sugar cane farming. Now it hosts plant life of every kind, from citrus plants and mangoes to mushrooms.
Participants from Jamaica and Grenada pointed out some of the similarities between the flora and fauna in Fiji and their home countries.
"Yes, family!" replied Ronnie to the entire group, his face splitting into a smile, "You are all Fijians, without a passport!"
Inside one of the station's greenhouses, a researcher demonstrated how to graft citrus plants. According to Kumar, the station houses more than 27 varieties of citrus plants, all of which can be grafted onto one tree. Citrus plants, in particular, take about 18 days to merge. This technique is used as an adaptation measure to reduce the amount of time that trees need to bear fruit, to produce fruit on smaller trees and to increase trees' resilience by preventing fruit loss. Once grafted and merged, the researchers sell the plants to Fijian farmers throughout the region.
The agricultural sector, including crop production of fruits and vegetables, employs 21 per cent of the Fijian working population. Aside from citrus plants, as noted above, Fiji also produces cassava, dalo, coconut, pineapple and rice, among others.
Agriculture is a priority sector to better prepare for climate change for many countries engaged in the national adaptation plan process.
Fiji's participation and role as host for this year's TTF, therefore, was significant to demonstrate not only the vulnerability of small island states but also its capacity to act proactively and innovatively in adaptation planning for agriculture.
Looking Forward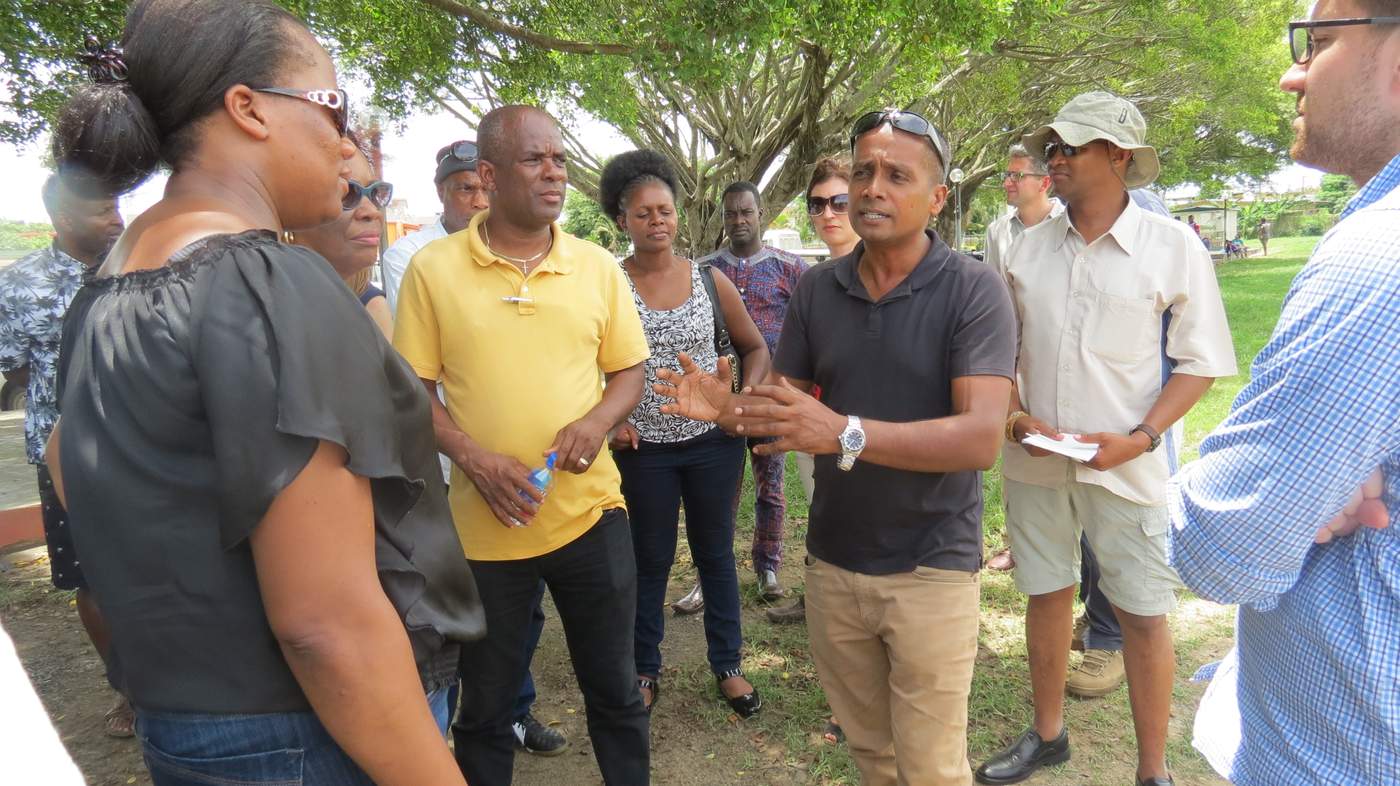 On the return journey, representatives from the Solomon Islands and Albania, Benin and Togo, and Peru and South Africa exchanged stories with one another about adaptation practices from their home countries and what they learned in Fiji that day.
As part of the TTF series and similar peer learning and exchange opportunities, field visits present vital opportunities for countries to effectively address climate change adaptation needs and priorities. Governments, stakeholders and communities can build resilience to climate change by participating in peer and learning exchanges and by sharing ideas and best practices with one another.
And as Ronnie repeated at the end of the journey: "Something is only yours if you share it."
(Photos and inputs for this article contributed by Anika Terton and Patrick Guerdat, IISD).