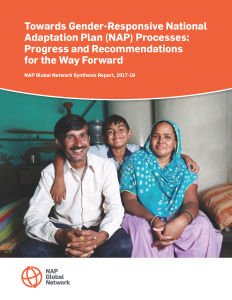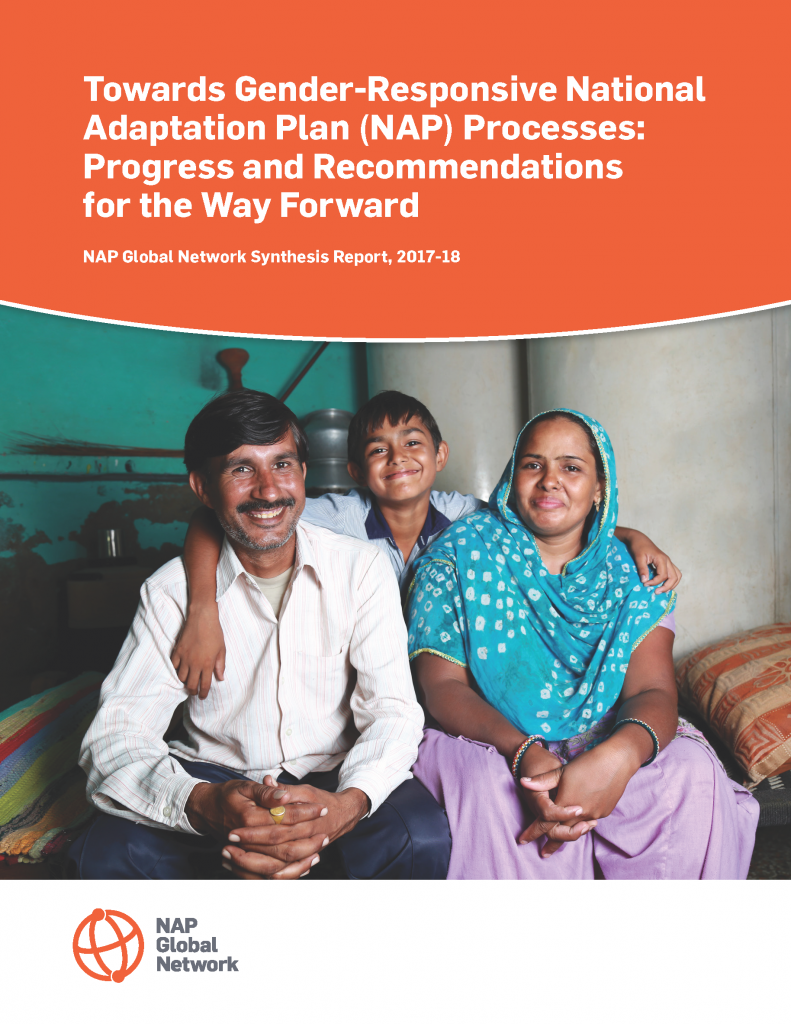 The National Adaptation Plan (NAP) process is an important opportunity to address gender inequalities that influence vulnerability to climate change.
The NAP Global Network has published Towards Gender-Responsive NAP Processes: Progress and Recommendations for the Way Forward, a report based on an analysis of all completed NAP documents available on NAP Central at the end of January 2018, as well as data collected directly from country NAP teams.
"Encouragingly, our analysis found that most countries have made an effort to integrate gender considerations in their NAP documents," said report co-author Angie Dazé, International Institute for Sustainable Development. "But we are still seeing a number of common challenges: gender discussions too often focus just on women (rather than on the differences between women and men), and women are most often positioned as a vulnerable group, rather than as agents of change."
In February 2018, the Network convened 20 countries to discuss gender in the NAP process. These country teams' insights were used to inform the report.
"One of the challenges countries face is a lack of context-specific gender analysis to inform the NAP process," explained report co-author Julie Dekens, International Institute for Sustainable Development. "Without this, it is difficult for adaptation decision-makers to determine how best to respond to gender differences. The Network is working with a number of countries to undertake targeted gender analysis to provide the basis for gender-responsive approaches."
The report recommends actions for government actors as well as for development partners supporting countries' NAP processes.
"The first and most important step that government actors can take is to commit to a gender-responsive NAP process," says Dazé. "From the discussions we're having with countries' NAP teams, we're seeing a growing interest in integrating gender, and we look forward to seeing the benefits this brings about as countries implement their NAPs."
Visit our gender theme page.
Watch our webinar on gender-responsive NAP processes.