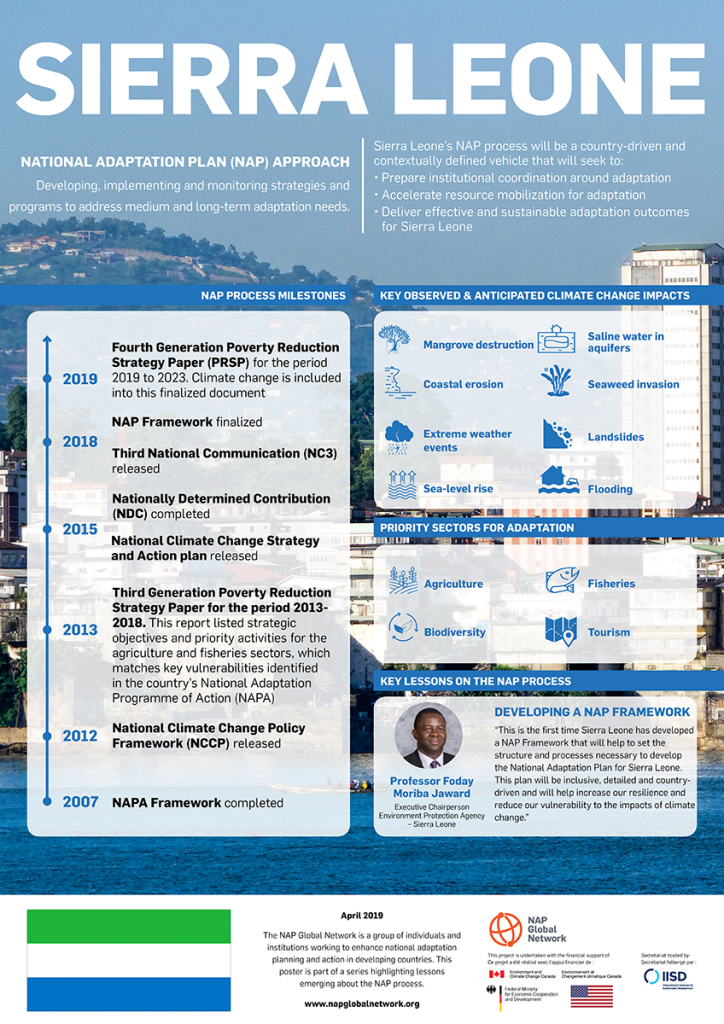 On September 5, 2019, the Government of Sierra Leone will host a national workshop in Freetown to develop a strategy to enhance communications and information sharing on its National Adaptation Plan (NAP) process. The event will bring together representatives from 28 ministries, departments and agencies, as well as stakeholders from various Sierra Leonean media outlets. The workshop organization is supported by the NAP Global Network's US In-Country Support Program.
The main goal of the workshop is to train government staff on how to engage with the media on climate change issues, improving their capacity to communicate information about climate and adaptation in a clear and simple way, while actively attracting media attention.
The workshop will also be an opportunity for stakeholders to take part in the development of the NAP communications strategy, as well as provide input on possible communications products. In addition, a platform will be created to discuss and guide the preparation of Sierra Leone's NAP Communications Strategy.
Read more about: