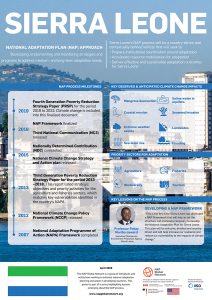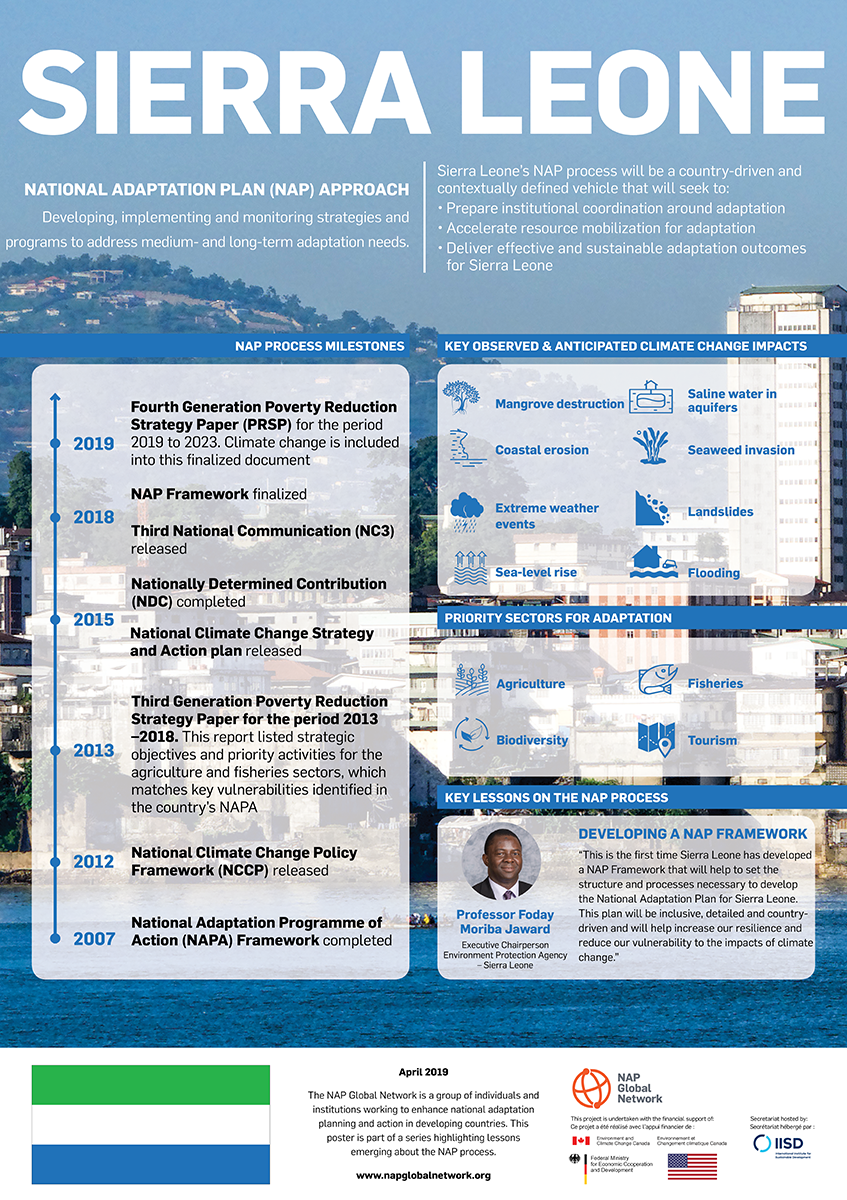 OUR PROGRAM
We are helping to build political support for the NAP process among decision-makers at the national and subnational levels, with the goal of increasing the integration of climate change adaptation into the country's medium- and long-term development plans. This will be done through a series of engagement workshops to be held in Freetown and around the country. We are also helping to increase public awareness of the NAP process through the development of a NAP communications strategy, alongside targeted communication products and training workshops for members of the national and local media, government ministries, departments and agencies, and non-governmental organizations.
SUPPORT PROGRAM AT A GLANCE
First program of support: NAP framework completed.

Second program of support:

Vertical integration through building political support.
Strategic communications through increasing public awareness.
Key Results
Sierra Leone National Adaptation Plan Framework
National and subnational workshops to build political will for the NAP process
NAP Communications Strategy
NAP Communications training workshops
Support Program at a Glance