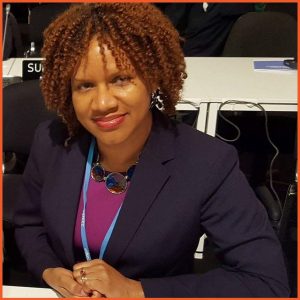 Saint Lucia, like many of our Caribbean neighbours, has been committed, for many years, to building its resilience to climate change. Though we are at the early stages of the National Adaptation Plan (NAP) process, we recognize it as an important opportunity to prepare our society and economy for climate change impacts.
While the NAP process is country-driven and will look different from country to country, Saint Lucia shares much in common with many other countries in the Caribbean. Given our similarities, well-developed monitoring and evaluation (M&E) systems to identify what works and what doesn't will be vitally important in order to get a clear idea of the best practices that Caribbean countries can use to ensure that the resources we dedicate to the NAP process lead to successful outcomes.
While meeting with colleagues from across the region at the Regional Caribbean NAP Assembly in Grenada last fall, the following suggestions and lessons from our past experiences arose from discussions, as many countries plan to develop their M&E frameworks for measuring the results of their NAP, that is, the impact of their NAP on the ground.
A big picture approach is recommended.
It is important to have a national development plan that duly incorporates climate change, from which all else follows. But it is also possible to start from the bottom-up, depending on the country. By having a national adaptation road map for the NAP, a country would be able to include all relevant priority sectors, using "a big picture" approach. This would facilitate incremental expansion and implementation of a NAP, as funding becomes available, in an organized and logical manner and as part of a master plan, as opposed to a disjointed, piecemeal approach.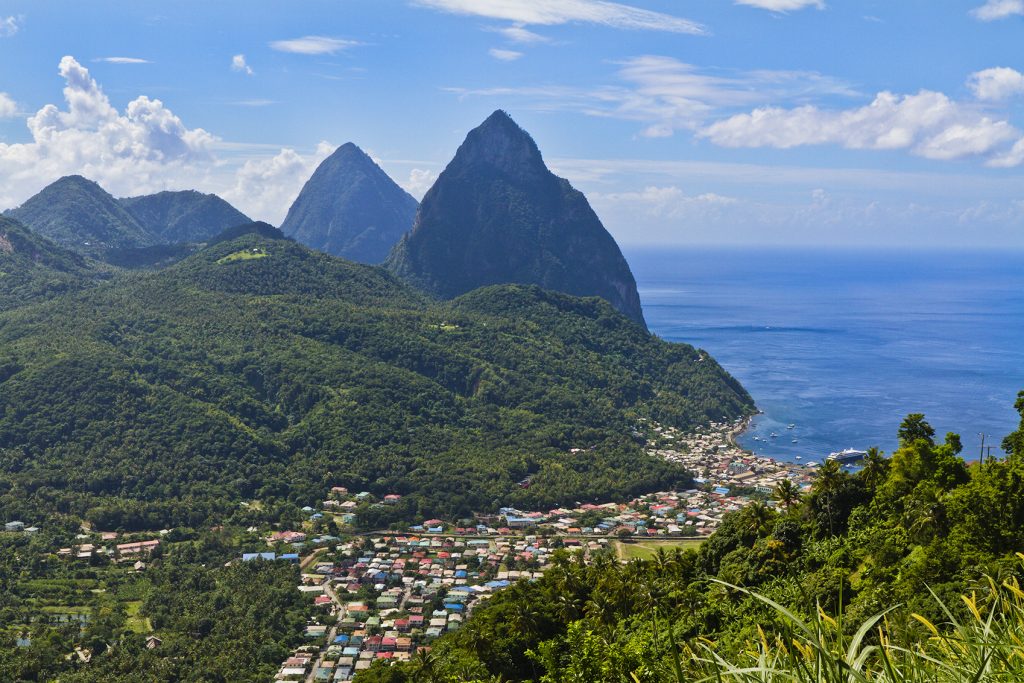 M&E should serve national purposes, not just fulfill donor requirements.
Rather than seeing M&E as just a box to tick to meet donor expectations as part of a funding agreement, M&E has the potential to be a more valuable exercise for all involved, if the indicators are designed to inform progress toward climate change adaptation and building climate resilience.
Nationally relevant indicators are especially important, as countries look to fulfill other international reporting requirements, such as those for National Determined Contributions or the Sustainable Development Goals, for example.
Create a pool of regional level indicators.
Coming up with a pool of indicators at the regional level that countries can draw upon and adjust, as necessary, at the national level would be very beneficial to those designing M&E frameworks for NAP implementation.
The need to develop Caribbean M&E indicators for adaptation is noted in the Caribbean Community Climate Change Centre's Delivering Transformational Change 2011-21: Implementing the CARICOM Regional Framework for Achieving Development Resilient to Climate Change. This report calls for M&E data that are transparent, simple, integrated with sustainable development indicators and relevant to the regional and national specific challenges. Speaking to the previous point, this report also notes that "indicators, targets and measures should be chosen that reflect regional and national priorities within a wider sustainable development context, underpinned by risk management."
Developing this regional M&E framework for the implementation of the NAP could have great benefits for the Caribbean adaptation planners.
Build on existing M&E frameworks.
It is important to work with what already exists and not create new reporting burdens wherever possible, given capacity constraints.

For example, the Climate Investment Funds' Pilot Program for Climate Resilience (CIF-PPCR) has a monitoring and reporting framework that may be a useful starting point for a national (or regional) M&E framework for monitoring progress towards adaptation and building resilience.  This framework and others should be considered before building an M&E from scratch.
Develop M&E indicators early.
It may go without saying that indicators should be developed early and not at the end of a project! Though evaluation tends to occur at the end (or even mid-way), it is important to have ongoing monitoring and evaluation from the start, to ensure incremental improvements in adaptation efforts over time, as, without a concrete M&E framework at the start, the opportunity to improve over time and adjust to new and emerging issues cannot take place.
***
The discussions in Grenada between colleagues from across the Caribbean community were useful to build ties between government officials looking to design robust M&E frameworks for our NAPs.
By working together to design M&E frameworks for adaptation early on in our NAP processes, by building on existing M&E frameworks, by contributing to better regional M&E of adaptation and—importantly—by looking for indicators that serve our countries' national interests, we can find ways to design transformative NAPs and effectively document progress regarding climate change adaptation over time.
---
Any opinions stated in this blog post are those of the author and do not necessarily reflect the policies or opinions of the NAP Global Network, its funders, or Network participants.
Interested in joining the Network as a participant? Find out more. 
Explore M&E further in our resource library.