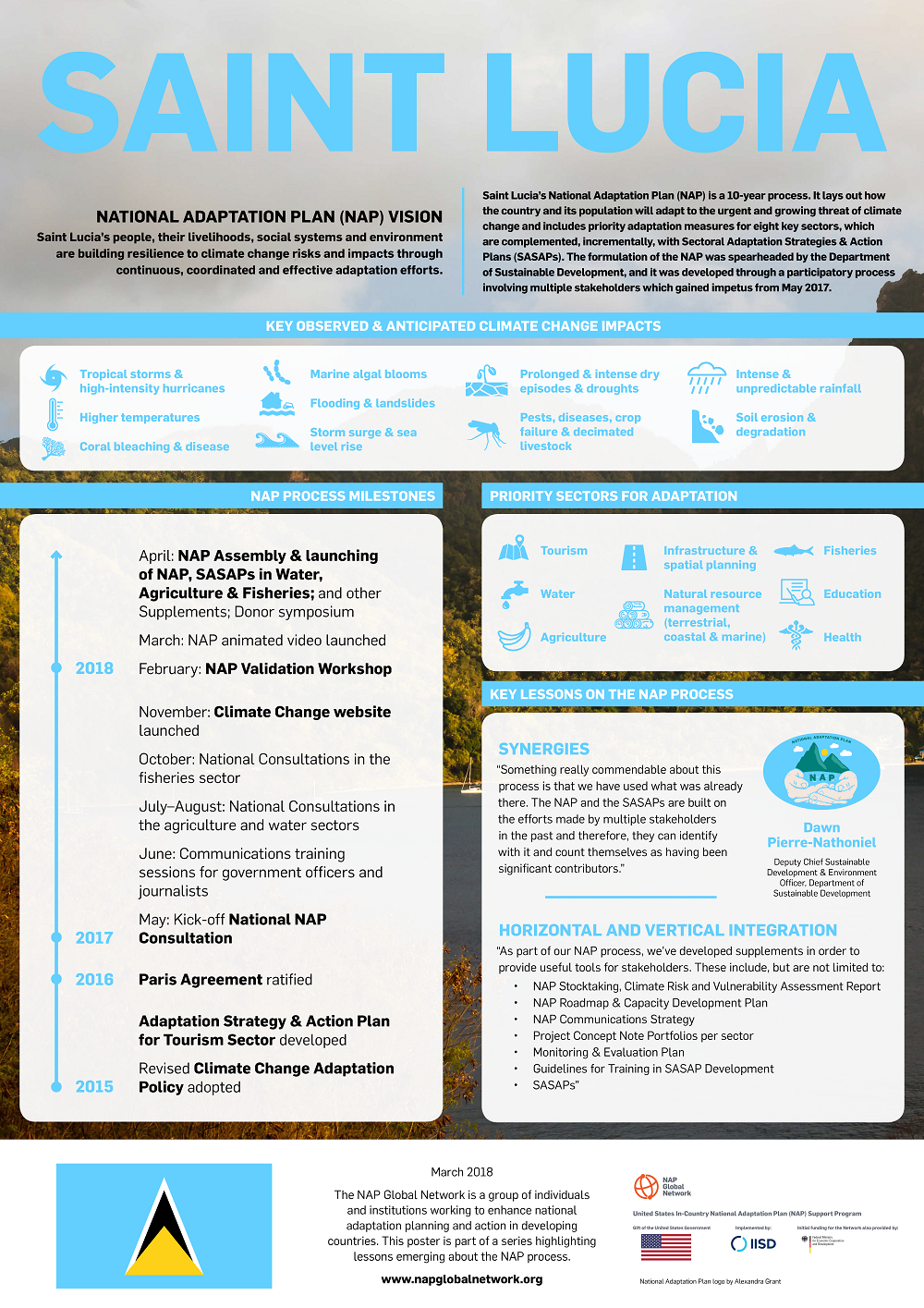 CASTRIES, APRIL 16, 2018 — The Government of Saint Lucia has prepared a national plan to prepare the country for the impacts of climate change.
From April 16 to 17, national stakeholders will meet in Castries for the launch of Saint Lucia's National Adaptation Plan (NAP). Government officials and creators (artists and performers) will also take part in a number of training programs related to climate change adaptation.
"With the launch of the NAP, Saint Lucia is taking a bold step in adapting to the adverse impacts of climate change in the medium and long term," said Honourable Dr. T.C. Gale Rigobert, Minister with responsibility for Sustainable Development. "We are very proud to have used a collaborative approach to the development of the NAP, building on previous efforts.  Once again, our Department has played a central role in bringing the various players together for this critical undertaking that we hope will help attract much needed climate finance."
On April 17, the Government will launch its NAP document to Ministers, Permanent Secretaries and Heads of Departments and Divisions at a NAP Assembly, to be held at the Financial Administrative Centre, Point Seraphine, Castries. Discussions will focus on current and expected climate change impacts for the island, and key priority sectors that have been identified for further action.
Following the launch, the NAP facilitation team will host a special session for creators (artists and performers), also on April 17. Discussions will focus on how they can help raise public awareness about the country's continuing efforts to adapt to climate change. "We have learned from experience that artists and artistes are central to the fight against climate change and so it is important that we discuss how we can work together to develop stories and stimulate public interest around adaptation action," said Mrs. Dawn-Pierre-Nathoniel, Deputy Chief Sustainable Development and Environment Officer.
The NAP is the key strategic framework for achieving the country's adaptation goals. It has been developed through the support of the Japan-Caribbean Climate Change Partnership of the United Nations Development Programme and the U.S. In-Country NAP Support Program, implemented by the International Institute for Sustainable Development.
On April 16, Government staff will meet for a day-long training programme on developing Sectoral Adaptation Strategies and Action Plans (SASAPs). The workshop will focus on how to develop sectoral strategies and action plans for adapting to climate change. SASAPs have already been developed for tourism, agriculture, water and fisheries and these will be used as examples for participants from various agencies who will be involved in the development of adaptation strategies for other sectors.
"We believe in building capacity. We want to develop these sectoral strategies and action plans for adapting to climate change in all key sectors, further to the ones completed to date. Every sector is impacted and we must work together to prepare for climate change," said Mrs. Annette Rattigan-Leo, Chief Sustainable Development and Environment Officer.
The NAP has been developed in consultation with, and under the leadership of, the Department of Sustainable Development, Ministry of Education, Innovation, Gender Relations and Sustainable Development.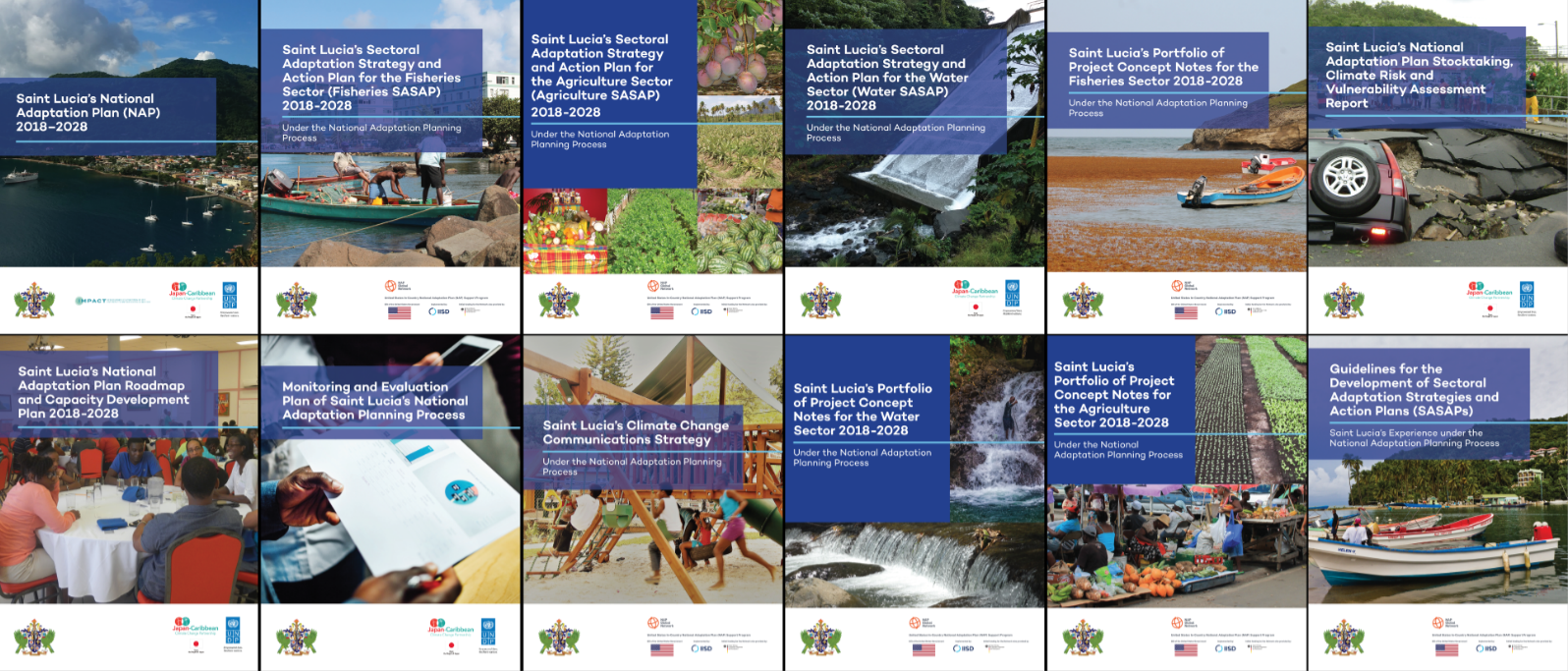 Watch: "Climate Change in Saint Lucia: The National Adaptation Plan"