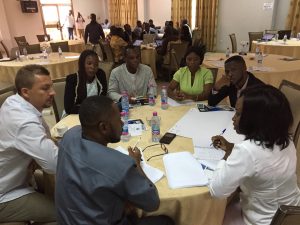 Ghana's climate is changing. Increasing temperatures, changing rainfall patterns, stronger and less predictable storms will all present a serious challenge to the people of Ghana and their livelihoods, including farmers, herders, foresters and tourism operators, among others. This will have significant repercussions for the attainment of the Sustainable Development Goals. With the agriculture sector employing over 50 per cent of Ghana's population, climate change threatens the livelihoods of many households in the country. There is therefore a pressing need for Ghanaian society and businesses to adapt to the adverse impacts of a changing climate.
Climate change policies in Ghana
Governments across the globe are initiating various measures and programs to adapt to climate change. For instance, the Government of Ghana has taken a number of actions to support climate change adaptation planning, including the development of a National Climate Change Policy and a National Climate Change Adaptation Strategy, as well as the submission of its Nationally Determined Contributions under the Paris Climate Agreement. Different institutions and agencies (both public and private) have also initiated adaptation efforts across the local, regional and national scales in Ghana.
While progress has been made, many of these adaptation efforts have been done in standalone fashion, without coordinated effort. Consequently, they have yet to achieve their intended result of building lasting resilience in the livelihoods of the Ghanaian society. Ghana's National Adaptation Plan (NAP) will be crucial to addressing this gap.
Ghana's NAP framework
Under the leadership of Ghana's Environmental Protection Agency (EPA), and with support from the U.S. In-Country Support Program (implemented by the International Institute for Sustainable Development), the Government of Ghana has prepared a NAP framework to guide and advance its NAP process to address medium- and long-term adaptation needs in a coherent and coordinated manner.
The NAP framework provides an overall strategic direction for Ghana in developing, coordinating and implementing its NAP process. The framework clarifies the overarching vision and structure for the NAP process and its added value and describes the benefits of the NAP process in the context of Ghana.
How Ghana's NAP framework was developed
Ghana's NAP framework was developed through a thorough desk-based review of existing climate change data and information, as well as relevant national policies, laws and strategies; extensive stakeholder consultations with both public and private institutions; and a national stakeholder workshop. Stakeholders for the national workshop were drawn from sectors and ministries relevant to climate change adaptation, including food and agriculture, environment, science, technology and innovation, water, finance, forestry, health and gender, as well as national agencies such as the National Development Planning Commission and the EPA.
What's in Ghana's NAP framework?
Ghana's NAP framework proposes a more sectoral-based approach to climate change adaptation planning in Ghana, with the EPA coordinating the development of an overarching NAP and with adaptation priorities identified for key sectors such as agriculture, forestry, water, energy, gender and health. The NAP framework describes the institutional structure for the NAP process in Ghana and highlights the need to engage and harness the energy and resources of the private sector in adaptation planning in Ghana.
The NAP framework also proposes a gender-responsive approach to adaptation that takes into account the different vulnerabilities of women and men and addresses issues of social norms and inequalities. It outlines that Ghana's NAP will adopt community-based and ecosystem-based approaches, and that the NAP will work to ensure that it delivers multiple co-benefits in relation to sustainable development, poverty reduction and climate change adaptation. To ensure greater buy-in and ownership for the NAP process by relevant stakeholders, the framework encourages participation in adaptation planning processes by different stakeholders and socioeconomic groups, including youth and women.
Next steps for Ghana's NAP process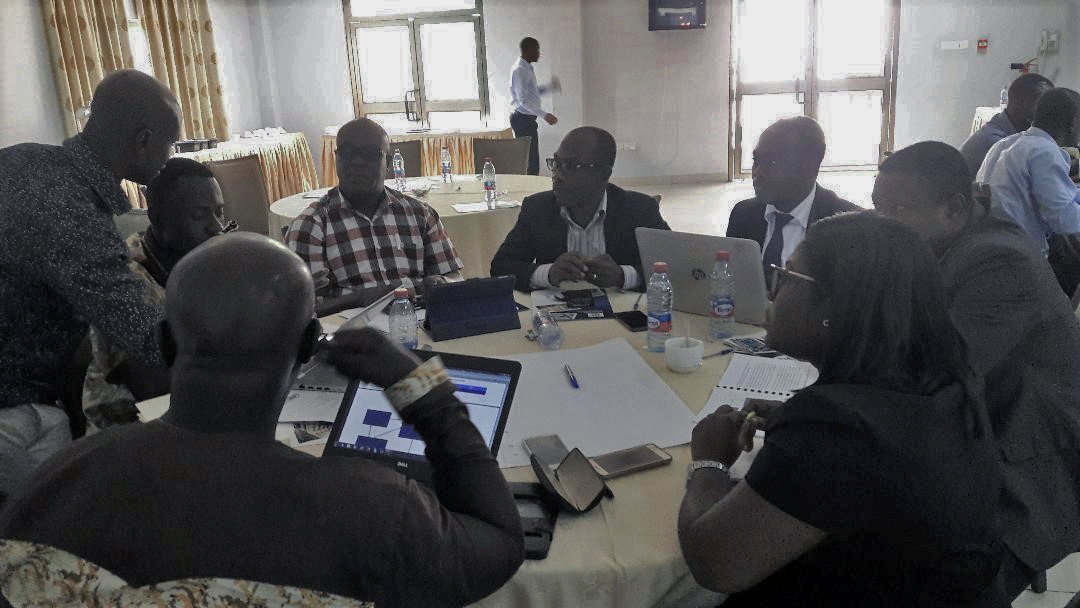 Exciting progress is being made on Ghana's NAP process. Nonetheless, the success of the NAP process in Ghana will depend on a number of factors.
First, the country—through the EPA—needs to address the limited capacities of key stakeholders in undertaking the NAP process at the sector and district levels. To do this, they will need to build new skills while strengthening existing capacities.
Second, there is a need for a comprehensive program aimed at assessing the vulnerabilities of the key sectors of Ghana's economy. Climate change will have a disproportionate effect on key sectors such as agriculture, water, health, energy and forestry; vulnerability assessments for these sectors will provide a crucial baseline for the NAP process.
Third, having assessed the vulnerabilities of the key sectors, the NAP process will then need to focus on identifying the key adaptation options for the various priority sectors. Indeed, this will require an appraisal of individual adaptation options within each sector, as well as the associated economic, ecosystem and social costs and benefits of these options. This should be assessed via a bottom-up participatory approach. It is also important to forge stronger collaboration and coordination between the different institutions and ministries to reduce overlaps and duplication of adaptation efforts; this will help create an enabling environment for effective institutional functioning and capacities for adaptation.
Fourth, not only does Ghana need to assess its vulnerabilities and identify adaptation options, but the NAP process should also have a coherent fund mobilization approach for the effective implementation of climate change adaptation plans. Both domestic and international, public and private funding sources will be crucial. To this end, the NAP process will highlight innovative mechanisms for engaging and harnessing the potential of the private sector for climate change adaptation in Ghana.
Finally, it is crucially important that an effective monitoring and evaluation scheme is developed to facilitate implementation of the NAP process. This requires the development of appropriate indicators and baselines.
With the NAP framework now in place and validated by stakeholders from government, civil society and the private sector, the Government of Ghana can proceed with the difficult but necessary task of formulating its National Adaptation Plan.
For further information, please contact:
The Executive Director
Environmental Protection Agency
P.O. Box M326, Ministries, Accra
Ghana
Telephone: +233- 302-664697
Email: info@epa.gov.gh
---
Any opinions stated in this blog post are those of the author and do not necessarily reflect the policies or opinions of the NAP Global Network, its funders, or Network participants.