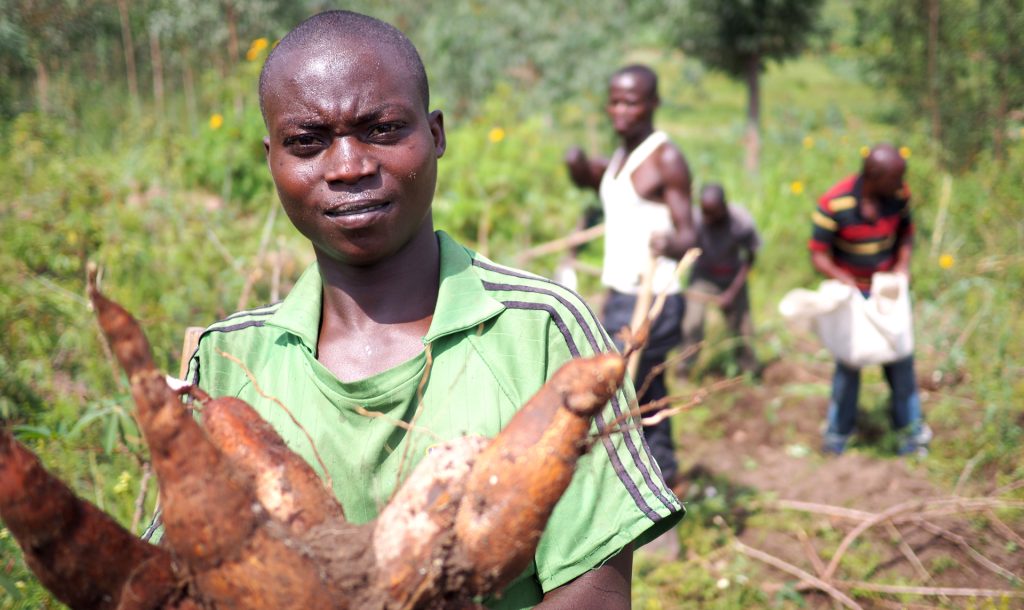 Rwanda is advancing its National Adaptation Plan (NAP) process with the effective engagement of the country's private sector and non-governmental organizations (NGOs), particularly in the agriculture sector. Examples of successful adaptation measures carried out by companies and non-profit organizations were presented during the workshop on "Monitoring, Evaluation and Learning of Adaptation in the Agriculture Sector" held by the Ministry of Environment (MoE) in Kigali, Rwanda on August 3, 2022.
Supported by the NAP Global Network, the event aimed to update stakeholders from the agriculture sector on efforts to build a MEL system to track the implementation progress of the priority adaptation interventions set out in 2020 Rwanda's updated nationally determined contribution (NDC). The workshop gathered information on adaptation actions undertaken by NGOs and the private sector and provided guidance on how to record and report data using a reference template.
Stakeholders shared experiences and information about their actions to address the impacts of climate change, which include droughts, increasing rainfall variation, flooding, soil erosion, and increased pests and diseases. These actions included developing and cultivating resilient seed varieties to deal with extreme weather events, improved grain storage, irrigation systems, rainwater harvesting, the use of renewable energy, livestock management, soil improvement, cooperatives, insurance, education, and capacity building.
The agriculture sector is the backbone of Rwanda's economy, contributing about 33% of Rwanda's GDP (as reported in the NDC). During the workshop, Thadee Twagirimana, a meteorology specialist representing the MoE's Director-General of Environment and Climate Change, pointed out that "the operationalization of MEL in the agriculture sector is highly needed because agriculture is the biggest and key sector as it covers 55% of the investment needed to achieve Rwanda's NDC."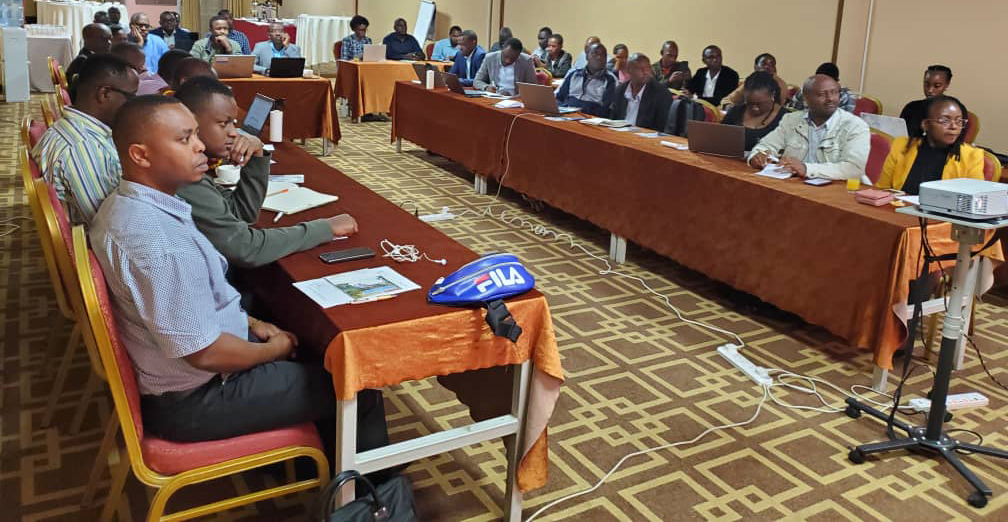 Resilient Agriculture: Experiences and adaptation examples
Representatives of 27 companies and NGOs attended the workshop and shared their experiences in adapting to a changing climate. These actions included research and development of drought-resistant crop varieties, such as the maize and bean seeds developed by Western Seeds and Tri-Seeds, which are not only resilient but also more productive.
Kinazi Cassava Plant supports 20 cooperatives in using organic farming methods for cassava, which helps build climate resilience through maintaining organic content and soil cover to prevent nutrient and water losses.
Organizations such as the African Development Promise and the Global Civic Sharing help farmers with irrigation techniques and equipment like drip irrigation, water tanks, and water pumps—including some powered by solar energy. Another organization, the TU eMpower Africa, empowers rural communities by funding solar irrigation systems and connecting them with the grains market.
The NGO Trōcaire shared its experience in water harvesting, and Cultivating New Frontiers in Agriculture shared how it is supporting farmers in the construction of progressive terraces and solar irrigation schemes.
Regarding livestock, the organization Ripple Effect (formerly Send a Cow) helps farmers with resilient grass seeds and support in producing biogas from cattle manure. Veterinaries Without Borders develops alternative sources of feed from insect protein and black soldier flies, which increase both the productivity and profitability of pig and poultry value chains.
The NGO HEIFER supports cattle production by linking smallholder farmers with the market, giving them access to milk collection centres and providing insurance for cows. Nyanza Milk Industry also offers cattle insurance and supports growers in installing paddocks on farms to prevent erosion that can be caused by cattle movement.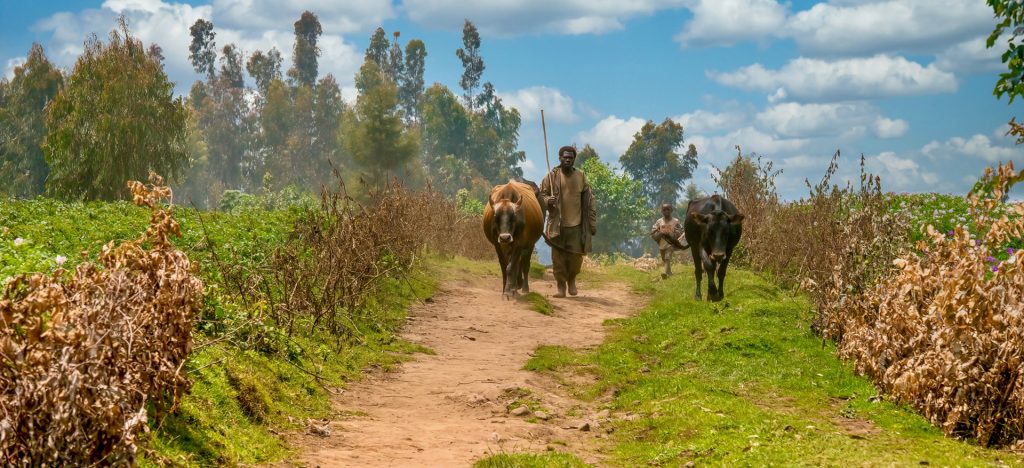 Next Steps
In addition to sharing their experiences in adaptation to climate change, the participants also provided insights for improving data collection and management in the emerging MEL system. Joas Tugizimana, the Monitoring & Evaluation specialist in the Ministry of Agriculture and Animal Resources, recognized that there are some gaps in the current data collection, but he pointed out that the improved reference template will enable NGOs and the private sector to provide robust data that will inform the planning and reporting process.
Tugizimana also underscored that the Ministry of Agriculture and Animal Resources, MoE, and Rwanda Environment Management Authority will keep working to improve the MEL system, "which will be a foundation for knowledge and evidence to improve food security and development outcomes."